Conservative lawmakers in Canada are calling on Prime Minister Justin Trudeau's government to re-consider joining the United States in its missile defense program.
The calls come in the wake of increasing threats on the West from North Korea—including the nuclear attack of cities in the United States—coupled with an alarming advancement of Intercontinental Ballistic Missile (ICBM) capability being demonstrated by the communist regime.
Canada first decided against joining America's advanced missile defense program in 2005.
"The last six months have been a gamechanger," Canadian conservative foreign affairs critic Erin O'Toole said, the Toronto Star reported. "Accordingly, we're urging the government to fill the one gap that exists in North American defence."
Trudeau said in August that his government has no intention of joining the program.
"We will always take the decisions in terms of what is the best interests of Canadians," Trudeau said at the time. "And our long-standing positions on those two issues are not going to be changed any time soon."
Despite that, several Canadian lawmakers say they were alarmed after learning that it is not a priority for the United States to defend Canada against a ballistic missile attack from a foreign enemy.
Last month, Canada's highest ranking officer at the North American Aerospace Defend Command (NORAD) said that the U.S. policy is to not defend Canada if it is targeted in a ballistic missile attack.
"We're being told in Colorado Springs that the extant U.S. policy is not to defend Canada," said Lt.-Gen. Pierre St-Amand, deputy commander of Colorado-based NORAD, the Toronto Star reported at the time.
President Trump has frequently called out its allies for not contributing their fair share for military defense. Most NATO members are not spending the 2 percent of GDP required of them on defense. The United States spends more than any other NATO member on defense, spending 3.6% of its GDP last year.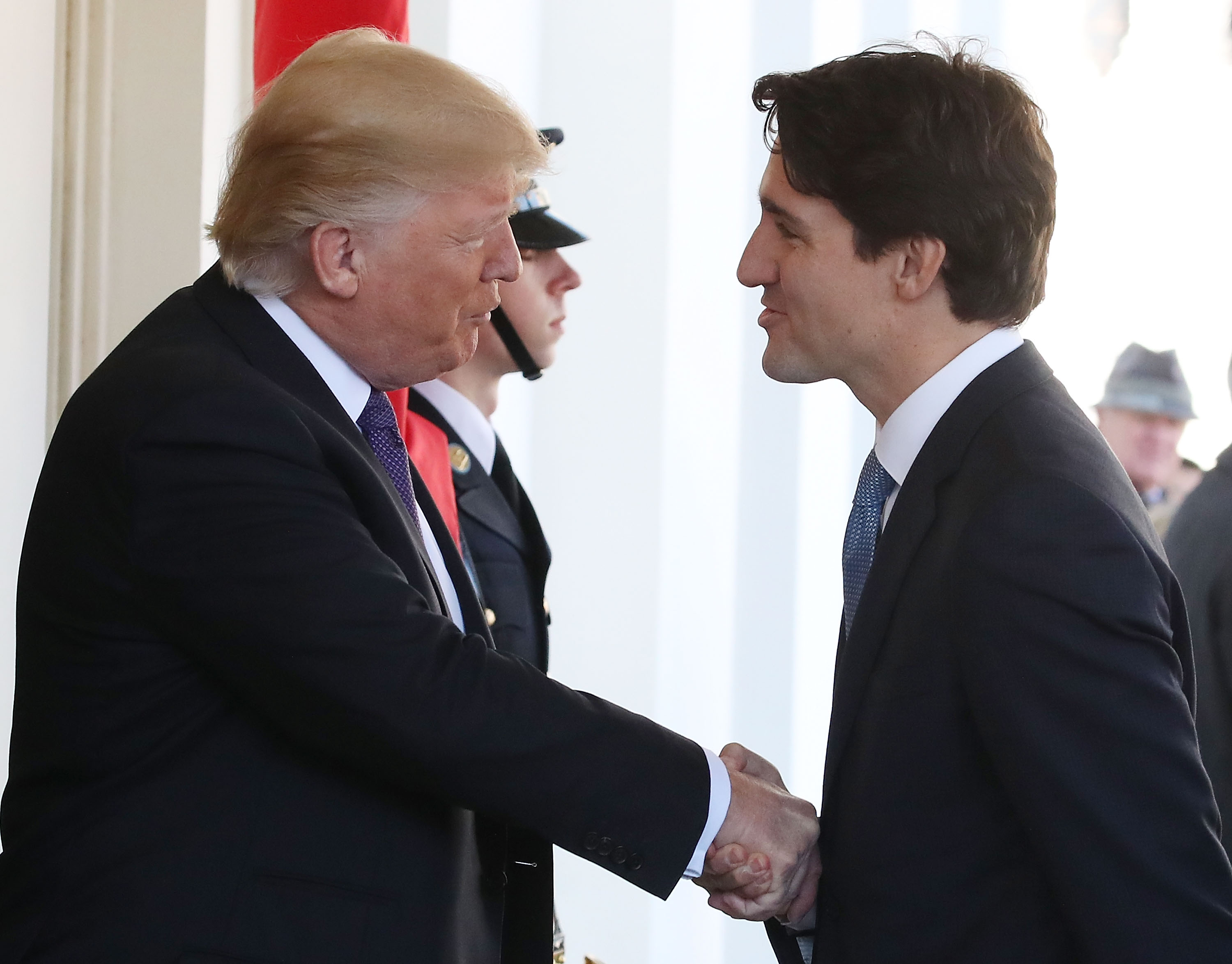 The United States has significantly increased its spending on missile defense since the Trump administration came in. The Pentagon is receiving an additional $440 million for its missile defense programs within the next few weeks.
North Korea's Rapid Development
NORAD Commander Gen. Lori J. Robinson said that she's been surprised by the rapid development of North Korea's ballistic missile technology.
"Even in my very short time in NORTHCOM and my very short time of watching what he's doing, the amount of things that he's increased in his capability and capacity has been amazing," Robinson said at an event in Washington, D.C., on Sept. 27.
"We look at the fact that he's tested 30 percent more than his father and grandfather combined," Robinson said.
Last week Secretary of State Rex Tillerson said that Kim Jong Un has tested an estimated 85 ballistic missiles since coming to power in 2011.
North Korean state media announced last week that it's state nuclear program was nearing completion.
While some technical problems remain in the regime's nuclear program, U.S. military officers, including Chairman of the Joint Chiefs of Staff Joseph Dunford, believe its only a matter of time before those are resolved.
Dunford told the Senate Armed Services Committee on Sept. 26 that the United States should assume North Korea is already capable of hitting the U.S. mainland with a nuclear weapon.