It is a "violation of ethics" that one physician should decide whether 40 million Americans in California get vaccinated against COVID-19 according to Dr. Christopher Rake, an anesthesiologist at the UCLA Medical Center.
As has been the case with numerous states across America, California's Department of Public Health (CDPH) issued a mandate in early August stating that health workers must be vaccinated against COVID-19 by Sept. 30.
Rake refused to have the vaccine, or file for a religious exemption, due to his own "philosophical objections to the mandate" and as a consequence, the UCLA doctor was placed on unpaid administrative leave earlier in October.
A video of him being escorted from his workplace by three people after turning up to his job quickly went viral.
In the video, Rake explains, "This is what happens when you stand up for freedom, and you show up to work, willing to work, despite being unvaccinated, this is the price you have to pay sometimes."
A UCLA spokesperson told The Epoch Times in an email that Rake "was placed on leave in order to be compliant with the August 5, 2021, state public health order."
There has been no change in Rake's status, the spokesperson said.
Speaking on NTD's "The Nation Speaks" hosted by Cindy Drukier, Rake said that he believes it is a "violation of ethics" that one individual—California's public health director Dr. Tomás Aragon—can dictate what the nearly 40 million-strong population must do with regards to combating the CCP (Chinese Communist Party) virus.
"I have some philosophical objections to any mandate… I have a philosophic objection to the government or my employer mandating that I received some sort of treatment. That in itself causes me great concern," Rake said.
"As a physician, it's a violation of ethics to say that one physician can make a decision for 40 million Americans and I'm referring to Dr. Tomás Aragon, to say arrogantly that he knows best for each individual in American California, and of all the 40 million that are living here," he added.
Rake said he personally believes that there has not been enough research into the COVID-19 vaccines and how safe or potentially unsafe they are, noting that the majority of vaccines take up to 20 years to develop and go through rigorous safety tests before they are deemed safe to use on all groups of people, from pregnant women to children, as well as those who are immunocompromised.
"When you listen to Fauci (Anthony Fauci, National Institute of Allergy and Infectious Diseases director) speak about this, initially, he said, well, they're doing concurrent safety testing. And all that means is they're testing on rats at the same time they've released it to human beings. So concurrent safety testing means there's testing it on the entire population, for safety without knowing what's going to happen," Rake said.
The UCLA employee also cited scientific concerns over the spike protein created in vaccinations, which he believes is potentially dangerous.
Messenger RNA (mRNA) are genetically engineered and work by introducing a piece of mRNA into the body that prompts it to start making spike protein pieces found on the surface of the disease, in this case the SARS-CoV-2 virus, and displaying them on cell surfaces.
As part of a normal immune response, the immune system begins producing antibodies, thus building an immune response towards COVID-19. Once these instructions on how to make the spike protein have been delivered, the mRNA is immediately broken down.
Both the Pfizer-BioNTech and the Moderna COVID-19 vaccines use mRNA.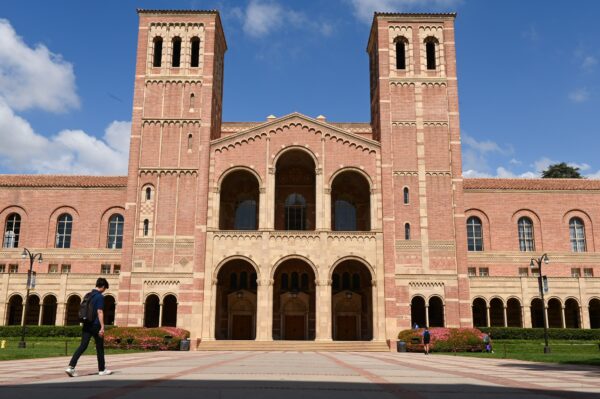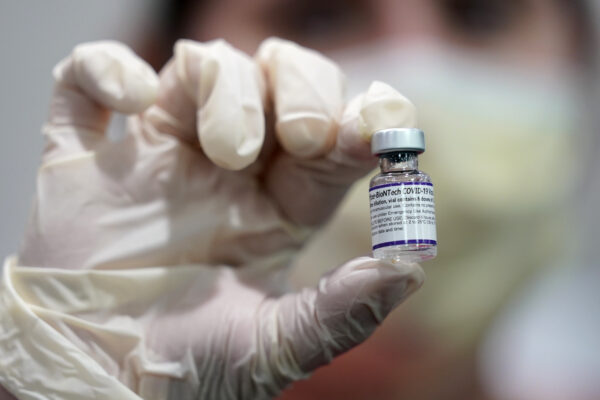 "I do have some other specific concerns about it. Number one is that the spike protein itself is cytotoxic (results in cell damage or cell death). So the two mRNA vaccines induce yourselves to become a manufacturing house of a protein, spike protein, which actually is injurious to your cells," Rake said, citing a study by the Scripps Research Institute in San Diego.
Rake said that data from that study showed that the spike protein was likely causing issues with the blood vessel lining, and creating blood clots in the lungs of individuals who were having the vaccine.
"I didn't want to lose my job. I love my job. I love serving patients. I love anesthesiology. It's challenging, it's intellectually stimulating. It's not something that I do lightly. But for me this abuse by the medical system, we have to realize and recognize tyranny when we see it, and it just so happens that this is medical tyranny. But we are all required as human beings to stand up against tyranny and say no," Rake added.
After being placed on leave, the anesthesiologist has founded Citizens United For Freedom (CUFF), a grassroots movement comprised of concerned California citizens who are actively working against vaccine mandates and to preserve bodily autonomy.
Rake is also working on building "freedom clinics" which he hopes will soon be available to non-vaccinated individuals, and will be speaking with "people in power" in Washington D.C. next week to discuss how to restore ethical treatment and law to medicine.
"The government is telling you, unless you take this injection, we are taking everything from you, everything you've trained for, everything that gives you joy… And we're going to take away your house, your family, because you're not going to have a family if you can't pay for them to eat. So I just saw this as they're coming after everything, I have to stand up and say 'No this isn't right, or I'm going to lose everything,'" Rake said.
Correction: A previous version of this article inaccurately described Rake's job status. He is still on unpaid leave. The Epoch Times regrets the error.