DIXON, Calif.—Like many businesses, corn mazes and other autumn activities have had to adjust to health protocols due to the pandemic.
The family-owned Cool Patch Pumpkins in Dixon is home to California's largest corn maze. This year, it made several changes to its annual October event so that people can still enjoy the fall festivities.
"My son says we're special because Disneyland is not open and we are," Matt Cooley, founder of Cool Patch Pumpkins, told The Epoch Times.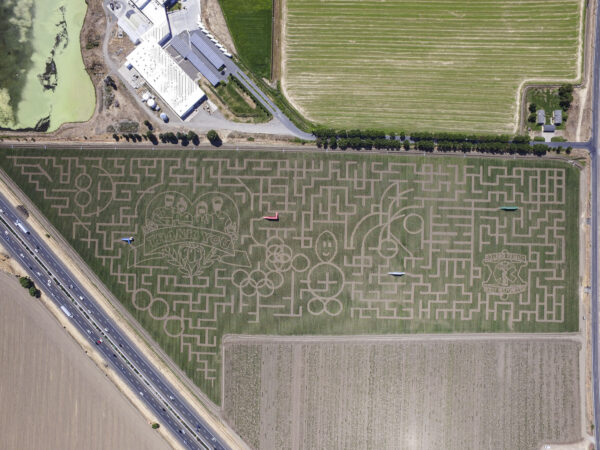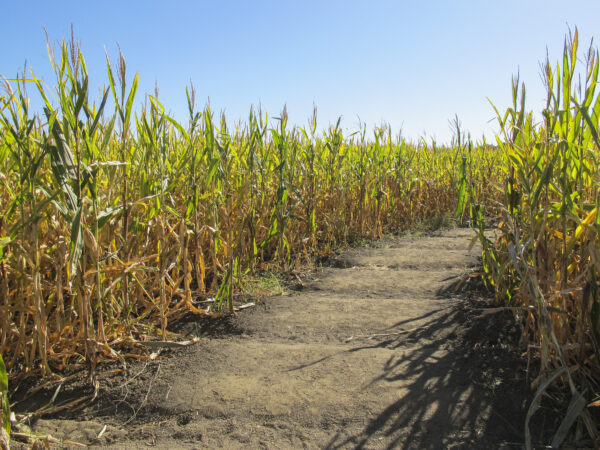 The corn maze set the Guinness World Record in 2014 for being the largest in the world at 63 acres.
The maze paths are widened this year to allow for more social distancing. Cooley said the paths used to be five to six feet wide, but this year they are ten feet.
Every year, they decide on a theme and shape the corn maze into an image that can be seen from a drone or plane. This year, the image includes a big "Thank You" to healthcare workers and first responders.
"It's 35 acres. We've made it dedicated to doctors and nurses," he said. "Part of it is also Solano Family First Responders."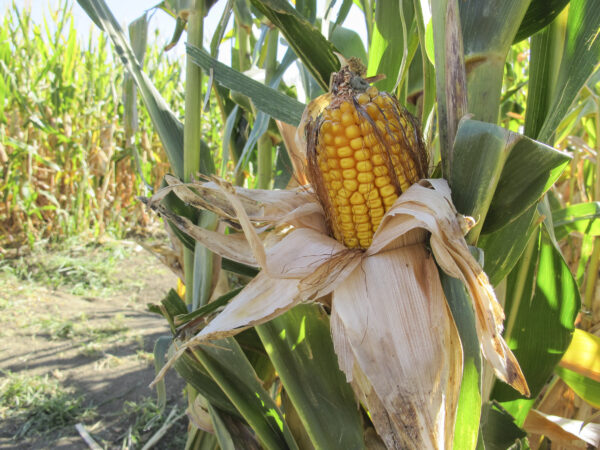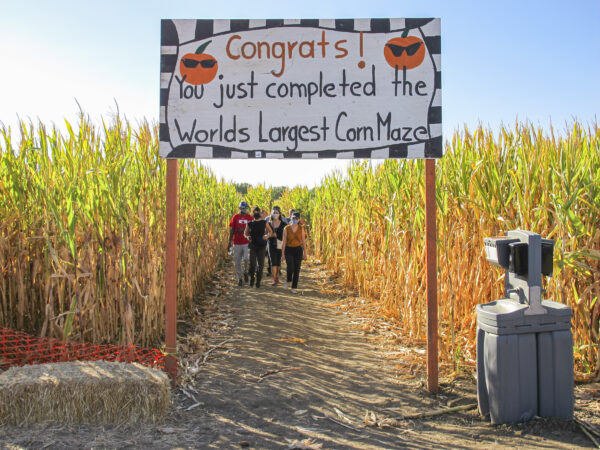 They planted the corn and pumpkins around July 4, made the grid for the maze, and cut it about three to four weeks later.
"We had made the design in our mind by then, and then … we made the map and we started cutting it right away," Cooley said.
He explained that each square is equivalent to 35 feet.
"So we have it all gridded out and mapped out with little flags," he said. "[We] cut from flag A-1 to A-2 and turn right up there at A-2, and go to the next. … We've got it down pretty good."
It takes about an hour to an hour and a half for a visitor to get through the corn maze. There are maps available to help people navigate it.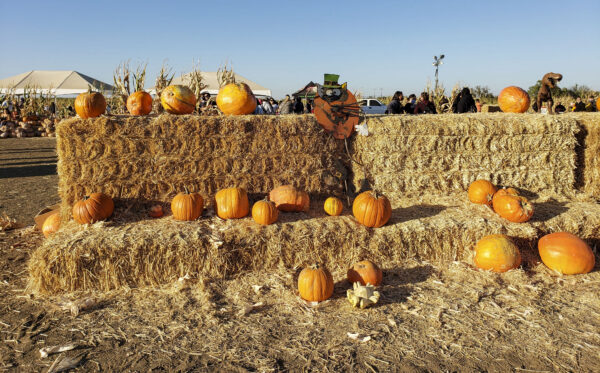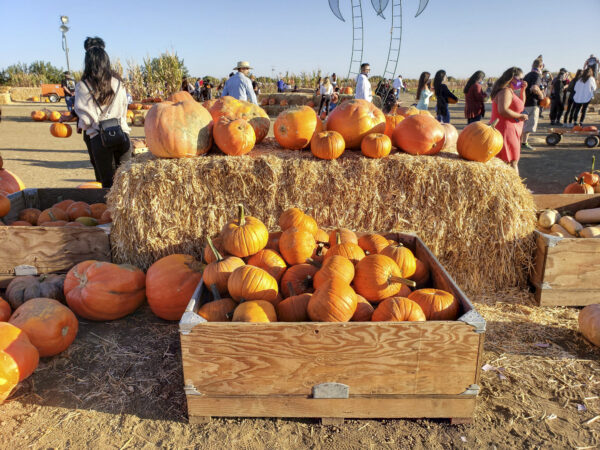 On weekends, the concession stand offers tri-tip sandwiches, hot dogs, fries, soft serve, and more.
Cool Patch Pumpkins has expanded its main plaza where people buy tickets, pumpkins, and food. There are also more sanitizing stations and restrooms for hand washing.
They ask that people visit the maze with members of their own households. There are no group discounts, parties, field trips, Fun Zone, corn bath, haystack, or grass maze this year. However, the hay bale maze is open, and the pedal cars are sanitized between each use.
Cooley said there are about the same number of people visiting this year as last year.
It is open from 9 a.m. to 8 p.m. The last corn maze ticket is sold at 8 p.m., and people need to be out by 10 p.m.
The event is held every October and ends Oct. 31.
"We do it mostly because we like the pumpkin season," Cooley said. "We want to see people happy, and I would say we've done that."