California's wildfires are threatening to burn some of the state's famous and gigantic groves of old-growth sequoias in Sierra Nevada, prompting officials to wrap them in aluminum foil insulation.
Earlier this week, officials shared concerns that flames may continue to blaze through the area and reach the Giant Forest, and its grove of 2,000 trees, by Thursday, according to a briefing for fire crews.
Firefighters took precautions by wrapping the base of the colossal General Sherman Tree and several other giant sequoias in fire-resistant aluminum foil that can withstand intense heat for short periods of time and reflect radiant heat. They also placed the metallic wrap on multiple buildings.
The General Sherman Tree, which at 275 feet (83 m) tall, and over 36 feet (11 m) in diameter, is the largest known living single-stem tree on Earth. The tree is 2,300 to 2,700 years old.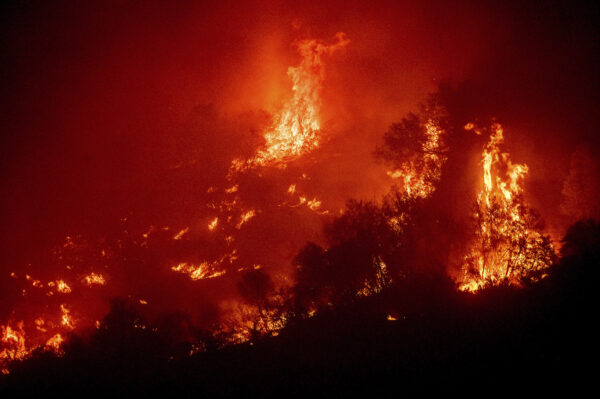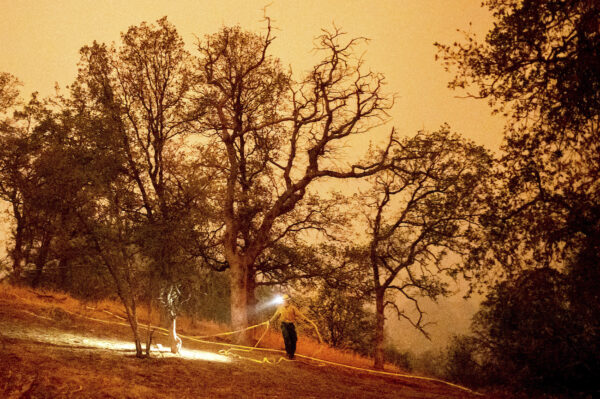 Giant sequoias are adapted to survive even the hottest of wildfires, which can help them thrive by releasing seeds from their cones and creating clearings that allow young sequoias to grow.
But incredibly intense heat and flames, fueled by drought, are threatening to change that.
Last year, a wildfire killed thousands of sequoias, some as tall as high-rises and thousands of years old, in the region.
Sequoia National Park has been closed to the public while Kings Canyon National Park is open but smoke from multiple fires, including three new wildfires in Sequoia, is impacting air quality.
More than 350 fire personnel are trying to put out the two fires, known individually as the Paradise Fire and the Colony Fire and collectively as the KNP Complex.
They were ignited by lightning on Sept. 10, according to officials. As of Thursday, the Paradise Fire had spread over  7,352 acres, while the Colony Fire measured at 2,013 acres, forming a combined total of 9,365 acres, with zero percent containment.
The fire continues to grow in all directions and a mandatory evacuation order has been put in place for parts of the community of nearby Three Rivers, including Mineral King Road, areas along Sierra King Drive, Crest Lane, Hammond Drive, and Oak Grove Drive, and areas along Highway 198 from the intersection with Mineral King Road to the Sequoia National Park entrance station.
The rest of nearby Three Rivers is under evacuation warning and people may be expected to leave their homes at any time should the situation worsen.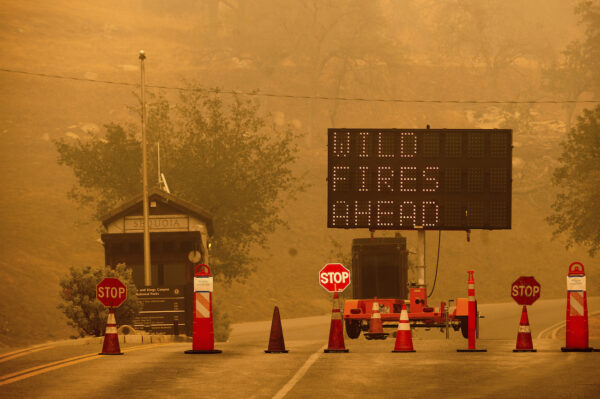 The fires are just the latest in a string of blazes that have burned across California this summer.
Last week, Governor Gavin Newsom said more than 7,400 wildfires have burned in the state this year, scorching more than 2.2 million acres, driven by higher temperatures and extreme drought conditions.
The Dixie fire, which started on July 13 and became the second-largest ever recorded in state history, has now been contained.
AP contributed to this report.