State legislators joined a June 6 news briefing, addressing what they call an accredited ethnic language teacher shortage in California, and calling on the state to fix it with a one-time $5 million funding package.
The funding is intended to support California State Universities' (CSU) Asian Bilingual Teacher Education Program Consortium, a multi-campus effort to increase the number of credentialed bilingual teachers in six Asian languages including Mandarin, Cantonese, Japanese, Hmong, Korean, and Vietnamese.
With the additional funding support, the Consortium will share resources with both students and faculty, offer relevant courses, and provide counseling services to students pursuing an Asian bilingual authorization, according to the Asian Americans Advancing Justice.
"We must invest in the California State University," Sen. Richard Pan (D-Sacramento) said at the briefing. "Our university system that actually trains our teachers in the Asian bilingual teacher education program Consortium. We can help address the challenges of recruiting and training future bilingual teachers with a modest for critical $5 million investment in the consortium."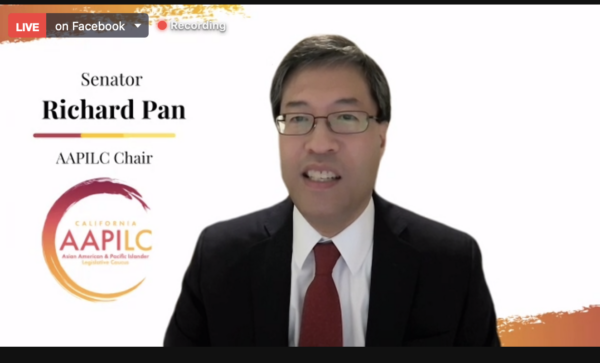 Teacher advocates at the news conference said the shortage is "critical" as less than a hundred teachers were accredited in an Asian language while over 1,000 bilingual accreditations were issued in California during 2019–2020 academic year.
"The current system is not sustainable as it puts too much of a burden on professors and those teachers seeking Asian-language accreditation. We're calling on the legislature to provide the support needed to ensure California has a steady and robust pipeline of dual-immersion Asian-language teachers." Fay Shin, chair of the CSU Asian Bilingual Teacher Education Program Consortium and professor at CSU Long Beach, said in a statement.
Sen. Tom Umberg (D-Santa Ana) along with field experts and longtime asian-language teacher advocates also attended the briefing, saying the dual-immersion Asian language program could benefits students from all backgrounds.
"Study after study has shown that when we are exposed to other communities, other cultures, other languages, our brain rewires in a different way that allows us to be more empathetic, more understanding, but also a lot more problem solvers," said Victoria Dominguez, the Asian Americans Advancing Justice Policy Director.
However, opponents argued that students should always prioritize learning English so it can enable them to thrive in an English-speaking country.
"Teach them proper English. That will empower them. To keep teaching them in their own language is a prescription for keeping them crippled and dependent," Erick Starren wrote on Twitter.
Others have also suggested that parents' involvement is essential for students to retain their ancestry language.
"Bring in the parents as aids. The children will learn English just fine with their help and also retain their parent's language. I've seen it done. It works much better than highly paid bilingual teachers and classes," Twitter user Janis posted.