A grieving California mom says her severely depressed teen daughter was encouraged to leave her family, go into foster care, and begin taking cross-sex hormones, after which she developed unbearable pain and killed herself by lying down across the tracks in front of a train.
Abigail Martinez, 53, alleged that school staff at Arcadia High School—without her knowledge or consent—encouraged her daughter Yaeli to join an LGBT club that met at the school during lunchtime.
She blames a school psychologist and other school staff, as well as the Los Angeles County's Department of Child and Family Services (DCFS), an older transgender student and her mother, and the LGBT club, for "brainwashing" and coaching Yaeli on how to get hormone therapy and gender reassignment surgery instead of recommending treatment for her depression.
"They were doing all this secretly," Martinez said. "I didn't even realize that my daughter was going to this club because they don't report to you what they're doing at school, to keep them 'safe' from their parents, according to them."
Martinez is not alone in her allegations. Parents at other school districts in California and other states have made similar accusations, which have led to legal battles over parental rights.
In Spreckels Union School District in Salinas, California, parent Jessica Konen accused staff at Buena Vista Middle School of indoctrinating her daughter through an LGBT club. The two teachers allegedly involved have been suspended, after an audio recording revealed them talking about how they had subverted parents and spied on middle-school students to help recruit them into the club.
Bullied at School
When Yaeli was 14, she was bullied by girls at Foothills Middle School. They tormented her about her looks and made fun of her eyes, Martinez said.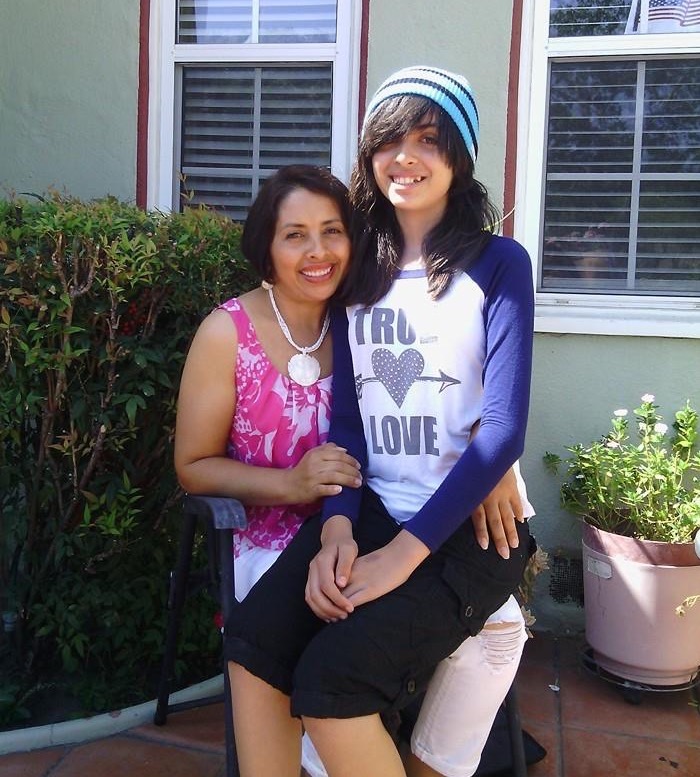 "Her eyes were beautiful to me," she said. Since Yaeli was a baby, "everybody used to say, 'Oh, you have beautiful eyes.' In school, the girls were not even friends—just classmates. I told her, 'They're just jealous, sweetie.'"
But the bullying got worse, and Yaeli became depressed, so severely that one night she tried to overdose by ingesting an entire bottle of allergy pills. The next morning, Martinez noticed something was wrong. Yaeli wasn't herself. She appeared drowsy and dizzy, so Martinez rushed her to the hospital.
The Methodist Hospital in Arcadia called Child Protective Services (CPS) about the incident, and Yaeli was then transferred to a mental hospital. After three days, Martinez took her home, and a social worker started making weekly visits, she said.
Depression Deepens
As a child, Yaeli was a "girly girl" who liked to wear dresses. As a young teen, she liked boys, but by 15, just after she started high school, Yaeli was questioning her sexuality, Martinez said.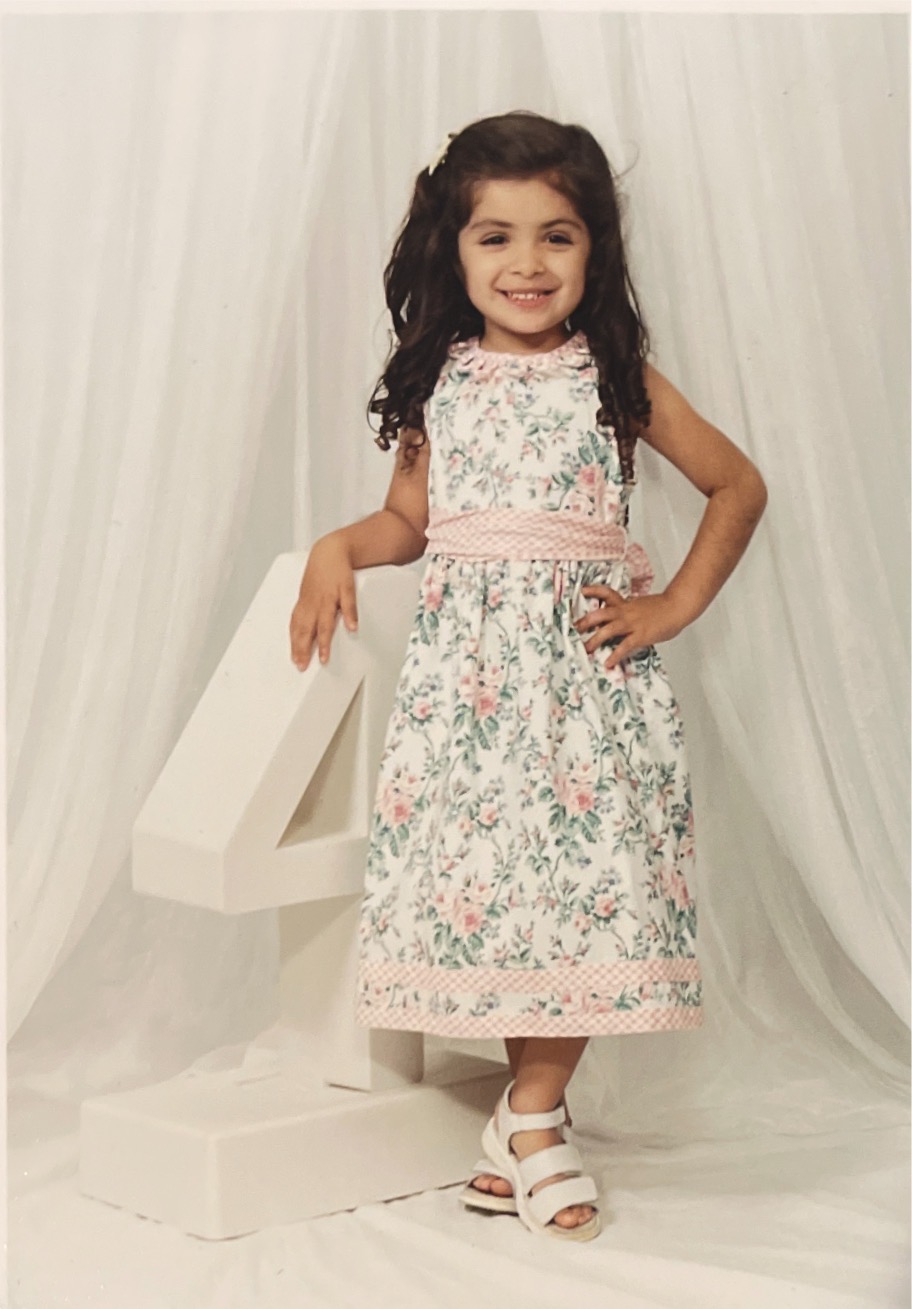 Martinez thought it was a normal teenage phase until Yaeli spiraled into a deeper depression and began to question her biological gender. She told her mom she felt like she was trapped in the wrong body.
Yaeli's grades had plummeted, so Martinez called the school to arrange a meeting with the school psychologist, teachers, and other staff, she said.
The staff were aware Yaeli was attending the LGBT club, but none of them informed her, Martinez said.
Eventually, one of Yaeli's older sisters told Martinez that Yaeli had been going to the LGBT club at school, and she discovered that an older girl at the school who was transitioning to male had befriended Yaeli and had also helped coax her to join the LGBT club. The mom of the trans student had accepted her own daughter's new male identity and taken Yaeli under her wing, she said.
Yaeli came home from high school one day with a new extensive vocabulary of gender-related terms, and Martinez knew she had been coached.
She found out Yaeli had assumed the name "Jay," which she later changed to "Andrew" because Jay sounded too close to her birth name—and was using male pronouns at school.
The older girl and her mom suggested Martinez call Yaeli "Jay" and use male pronouns, but Martinez told them she wasn't ready for that, and avoided using any name or pronouns.
But the older trans student and her mother accused Martinez of being unsupportive of Yaeli's new gender identity.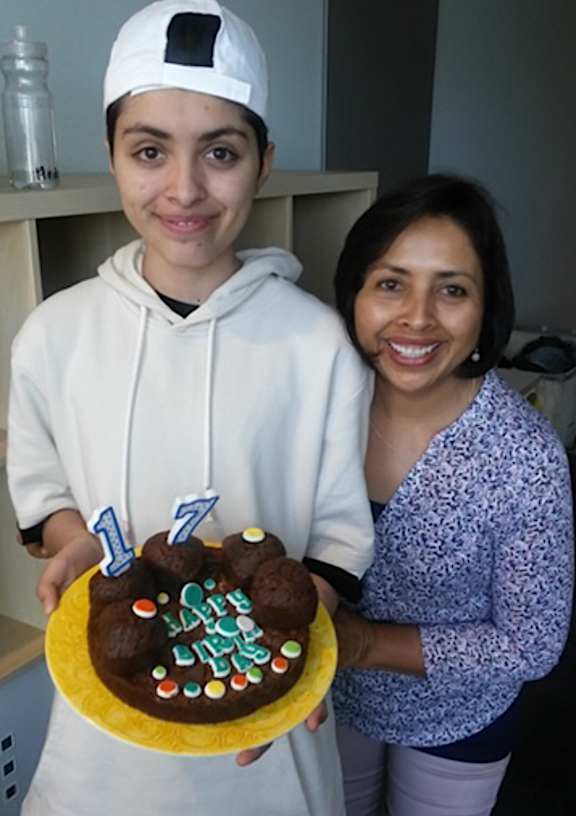 Yaeli attempted suicide a couple more times while living at home, prompting a former principal at the school to go to the hospital and blame Martinez for not calling Yaeli by her "new name," Martinez said.
"She was at the hospital, and then he came up to me, like kind of upset like, 'Oh, is it too hard for you to call your child a new name?'" Martinez said. "He was like, 'It's just a new name!'
"They were pushing me."
Martinez told the principal that a new name wasn't going to change anything and that Yaeli needed to be treated properly for depression, she said.
And when a social worker suggested that Martinez hold a funeral for her daughter and adopt her son, Andrew, Martinez was shocked in disbelief.
"I was like, 'What are you talking about? Did you hear what you just said?' … and I said, 'How dare you tell me to bury my daughter!'" Martinez said.
When Yaeli was 16, she spent a day with her mom at a farmer's market, and they'd made plans to watch a movie together that evening. But when they returned home from the market, Yaeli contacted her older trans friend online and disappeared, Martinez said.
She called Yaeli's friends and neighbors searching for her. The mother of Yaeli's older friend claimed she didn't know Yaeli's whereabouts, but a neighbors' surveillance camera showed Yaeli's trans friend and the friend's mother waiting in a car outside the home for about five minutes before Yaeli left with them, Martinez said.
She claims the older trans girl and her mother coached Yaeli to go to court and accuse her mom of physical and emotional abuse and ask the judge to be placed in a foster home so the state would pay for her gender reassignment surgery.
On the advice of DCFS and the school psychologist, the judge ruled in Yaeli's favor, and she was sent to a foster care group home. She left Arcadia High School in June 2016 and attended schools in other districts.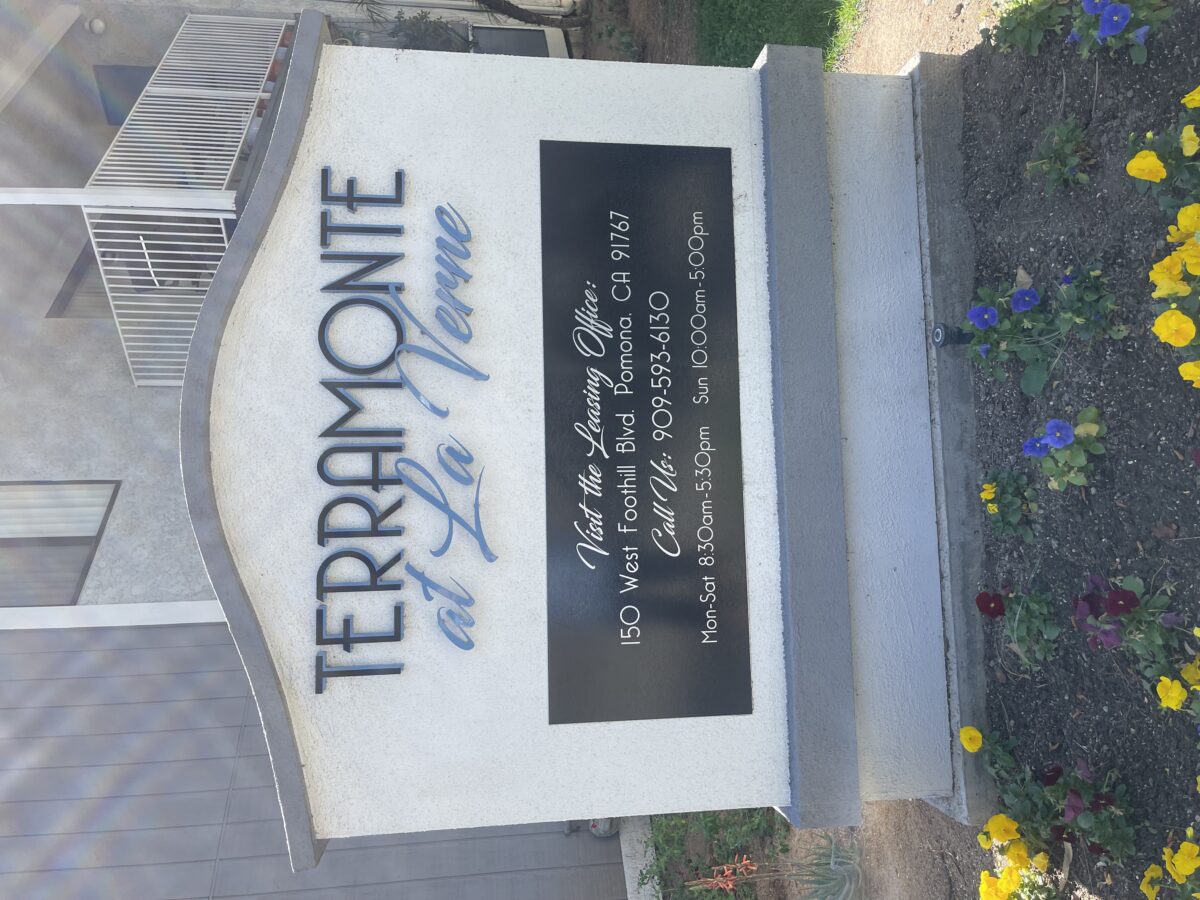 Martinez was allowed to see her daughter for only one hour per week on supervised visits because she had been placed on a child abuse registry. But a letter obtained by The Epoch Times shows that more than two years later, on Aug. 2, 2019, DCFS removed her from the child abuse registry and dismissed the allegations of abuse as "inconclusive."
She insisted throughout the ordeal that hormone therapy and gender reassignment surgery wouldn't help treat her daughter's depression, but on DCFS's recommendation, a judge ruled Yaeli could proceed with hormone therapy.
Martinez raised concerns with medical staff at the Children's Hospital in Los Angeles about whether her daughter had received enough counseling about hormone therapy, but was assured that Yaeli had "watched a video" and was given information to keep educating herself.
The testosterone shots only made Yaeli's depression worse, Martinez said.
"She suffered," Martinez said. "She died in pain because all her bones started to hurt."
"It was terrible. … They were putting chemicals in her body that didn't belong. It was making her little body to grow into this monster—a boy—and she died in pain," Martinez said, her voice breaking. "She told me, 'Mom, the pain is severe.'"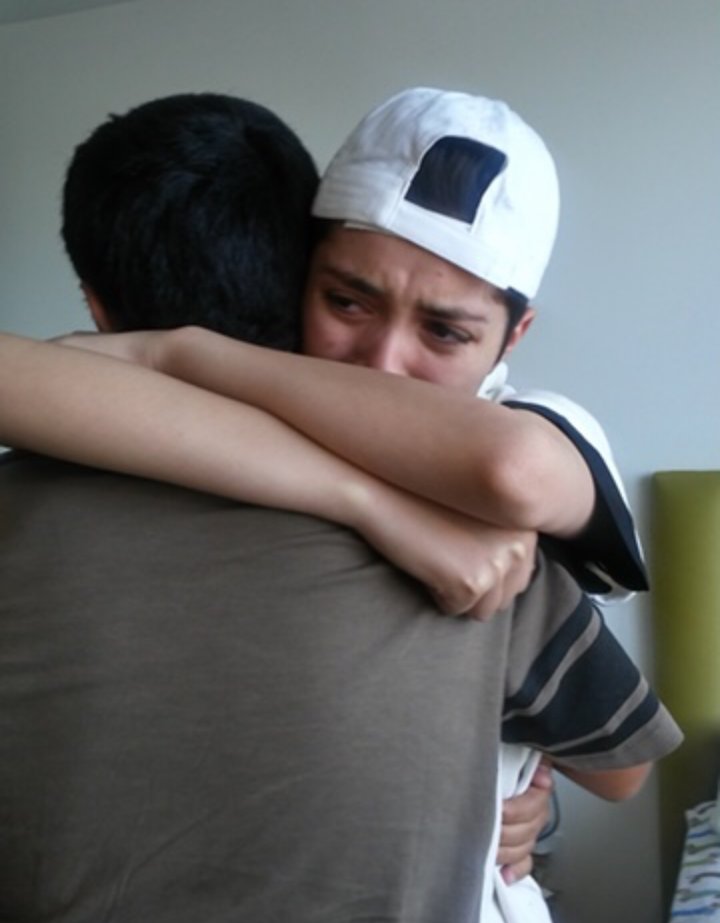 At the group home, Yaeli was introduced to the Los Angeles LGBT Center's Recognize Intervene Support Empower (RISE) program, and the "brainwashing" continued, Martinez said.
RISE states that its mission is to work with youth, parents, caregivers, and professionals "to prepare families, organizations, and systems to respond to the needs of LGBTQ+ youth and combat the heterosexism and anti-LGBTQ+ bias that leads to adverse health and mental health outcomes."
"RISE was pushing my daughter," Martinez said. She accused RISE of using Yaeli as a prop to raise funds for the group. "RISE—they are the ones who even took my daughter to these events … to collect money from wealthy people to tell their story so the people can feel sorry for them and gave them more money."
Yaeli legally changed her name to Andrew Martinez and moved into an independent living facility in Pomona when she was 19. However, she remained a biological woman until she died on the train tracks at a station in Pomona, California, on Sept. 4, 2019, Martinez said.
The Train
That night, Yaeli walked toward a moving freight train, knelt down on the tracks, raised her hands in the air, then laid down across the tracks, according to the police report, Martinez said.
When Martinez asked to see her daughter's body, "the coroner's office told me, 'No honey, there is nothing that you can see," she said. "I was not able to even see her hands."
A former Marine at the funeral home told Martinez that he had emotional scars from the "bad stuff" he'd seen in the military, but he'd "never seen something like this." He advised her to remember Yaeli the way she was the last time they had fun spending time together.
She took his advice and tried her best to recall the good times she had with her daughter.
"I have a picture where she's holding the soccer ball with her uniform when she was maybe 5," Martinez said.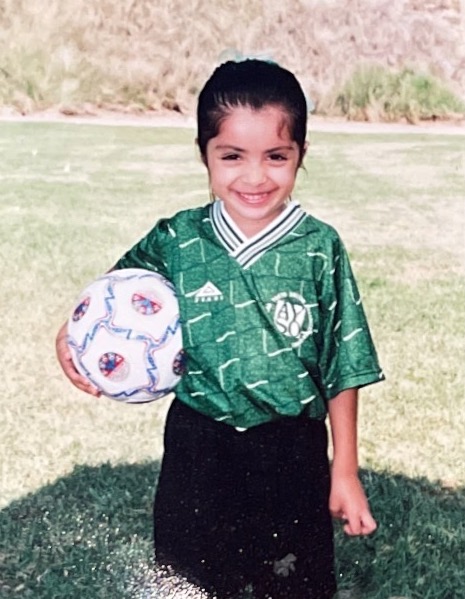 Yaeli wanted to play soccer because her older sisters played, but she was afraid of the ball and the other girls running so fast, she said.
"She was trying—a little girl who didn't want to get hurt. She didn't like sports. She used to run around the field, and we used to yell, 'Yaeli, get the ball! Kick the ball!'" Martinez said. "She was the one that used to run away."
Child and Family Services
In 2020, Martinez sued Los Angeles County and its DCFS, claiming that the department had contributed to Yaeli's death.
In a statement emailed to The Epoch Times on March 21, a DCFS spokesperson said the agency doesn't comment on pending litigation and is "legally bound from commenting on individual cases."
"We extend our deepest condolences to the family and friends of Andrew M., as well as to the LGBTQIA community which advocates relentlessly to protect its youngest and most vulnerable members from such tragedies," DCFS said in the statement.
DCFS stated it supports LGBTQ+ youth, who—according to national data—face increased physical and mental health risks, including higher rates of suicide, and their families.
"To buffer the impact of negative external factors, we have aggressively pursued the implementation of inclusive, gender-affirming laws, policies and supportive services for LGBTQ+ youth," DCFS stated.
DCFS now has new contracts with the Los Angeles LGBT Center, Penny Lane Centers, The Help Group, and the Long Beach LGBTQ Center to provide services tailored to youth, according to the statement.
"Affirming services are intended to uplift a youth's sexual orientation and gender identity. Therapy, leadership and mentorship programs, crisis intervention services, support groups, training and education also will be provided to youth, their families and caretakers through these organizations," DCFS stated.
The School District
Ryan Foran, a spokesman for Arcadia Unified School District, told The Epoch Times in a March 22 email that the district doesn't treat students for depression, nor push hormone therapy and gender reassignment surgery. Instead, he said, students are referred to licensed mental health professionals for treatment.
"We share in the sorrow and grief of the Martinez family and continue to offer our sincerest condolences," Foran said in the statement. "While we are unable to provide personal information or comment regarding a specific student due to state and federal laws protecting the privacy of student information, any claim or assertion that would suggest our school encouraged one of our students to take hormones and undergo gender reassignment surgery would be categorically false.
"Furthermore, a claim suggesting our school or a staff member did not properly treat a student's severe depression is both completely inaccurate and troubling as our schools and staff would not be authorized or medically qualified to treat clinical depression. However, our staff works tirelessly to provide and suggest resources, when appropriate, to help connect students and families with licensed mental health professionals to treat conditions such as clinical depression.
"We have a very caring staff that is dedicated to providing a safe, nondiscriminatory school environment for all students. We also continually provide resources to promote the healthy mental, emotional, and social well-being of all students."
Struggling to Cope
Martinez wonders how Yaeli's two sisters and brother will cope with such a devastating loss. When she's alone, she often cries out her daughter's name, wishing she could ask Yaeli why she took her own life.
"Sometimes I'm driving, and all of a sudden I call her name, and I say, 'Yaeli—Why, Yaeli? We miss you. I miss you.' It's hard," she said, sobbing.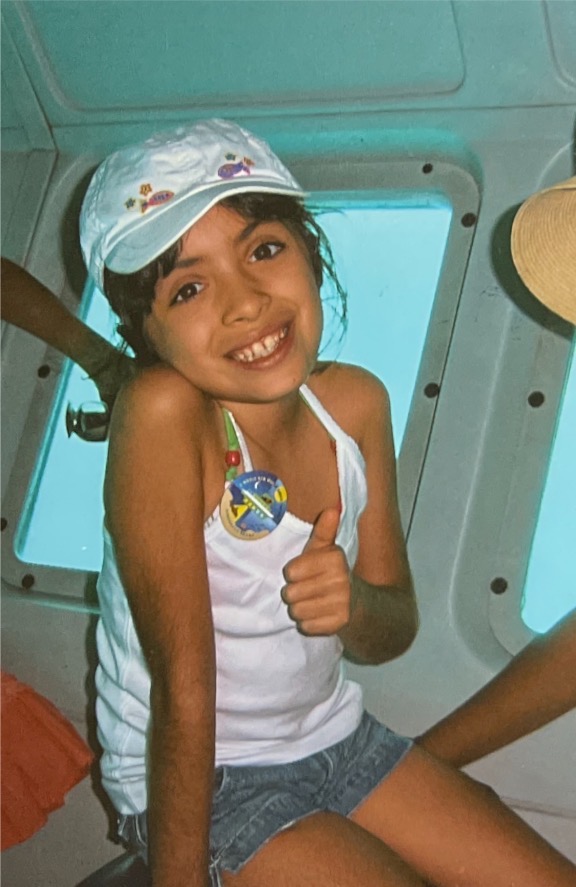 CPS never called Martinez after her daughter's death, she said.
"I requested a meeting with all of the people who were involved in my daughter [going] through all this," Martinez said.
But no one responded.
"Nobody. Nobody in over two years," she said. "I feel like everybody wants to … make it seem like it never happened, or it's never going to happen to their kids."
Martinez believes it's important to share Yaeli's story and advocate for change so that others won't suffer the way she did.
"We have to change," she said. "It's not fair if we continue in the same circle."
'It Could Have Happened to Us'
A mom who goes by the pseudonym Charlotte Jacobs to protect the identity of her gender dysphoric daughter and her own, told The Epoch Times that she and her family have experienced similar problems with trans indoctrination at school and with CPS.
"There is no law in California that states using a child's birth name is emotional child abuse, but Ms. Martinez lost custody of her child to just that. Her story was terrifying because it could have happened to us," Jacobs said.
"My 13-year-old daughter wanted to run away to foster care so that she could control her new gender identity. We could easily have had our child taken away, too, because we refuse to use her male name."
The Martinez family's saga, Jacobs said, is "emblematic of what is happening across the U.S."
"School counselors, teachers, advocacy groups, and 'glitter' families are instructing minors how to get removed from their homes by feigning abuse so that they can get purported 'life-saving treatment,' when, in reality, gender treatment only exacerbates their mental health issues," she said.
"Once in a foster care system, the minor child can get cross-sex hormones without parental consent. The judge, Department of Family Services, school counselors, social workers, gender clinic, and RISE have to answer for Yaeli's death, and they need to be held to account."
Roger Severino, a career attorney who formerly worked with the Civil Rights Division of the U.S. Department of Justice and who helped Martinez with her case, told The Epoch Times that the school was part of the problem, but "the biggest culprit was DCFS" because it took custody of Yaeli away from her mother and, "via the court system," put her on cross-sex hormones.
In Yaeli's case, the system "followed the LGBT playbook to a T," he said. "Take away the child from a mother who is deemed insufficiently supportive of a full transition, even chemically, and then limit the contact, surround the child with support clubs and counselors that all point in one direction—[the] sole rejection of the child's biological body, and acceptance of a new identity.
"Now you have all those forces, working in tandem, and not addressing the actual problem. It made things worse."
Yaeli found no solace in the "LGBT playbook" and "ended up taking her own life as a result," Severino said.
"The promise that the LGBT activists make is that if you don't do a full transition, children will kill themselves, and that is a reckless charge used to deprive parents of custody of their own children," he said.
"There is no state law that mandates that minors have to be medically or surgically transitioned. There are some state laws that are telling schools to do these social affirmations—so addressing a child by preferred pronouns, which was a thing that the Arcadia [Unified] School District was forced to do."
Severino, also a senior fellow at the Ethics and Public Policy Center and The Heritage Foundation, pointed out that the district was also forced to allow biological boys into girls' locker rooms.
He suspects school district officials were eager to adopt transgender affirming policies or risk losing federal funding because the Obama administration sued the district in 2013 for discriminating against a trans student.
The July 24, 2013, settlement between the U.S. Department of Education's Office for Civil Rights and the U.S. Department of Justice's Civil Rights Division required the district "to develop a comprehensive gender-based non-discrimination policy" that includes transgender students and inform them of "their right to request a support team of appropriate individuals to ensure that the student has equal access to and equal opportunity to participate in the District's programs and activities."