A California man was arrested after shooting his neighbor's dog, officials said.
The dog's owner left her house around 11:30 a.m. on Dec. 11 and upon returning later in the day, she noticed the dog missing from her front yard and called the authorities.
The Tulare County Sheriff's Office said she identified Modesto Ramos, 23, as a suspect.
Deputies interviewed him and he admitted he became upset after the canine urinated on his lawn and vehicle, grabbed his gun, and shot the animal.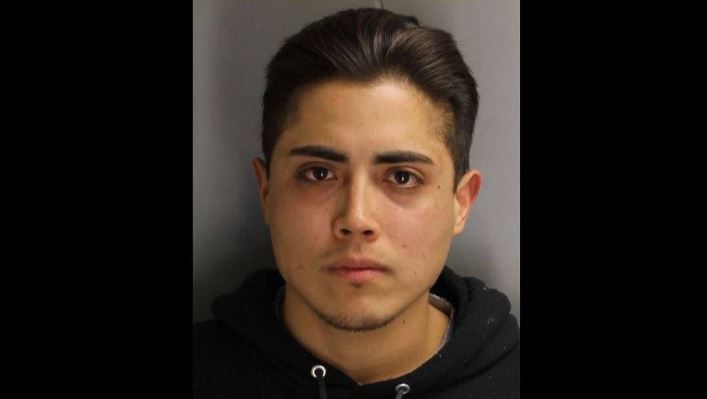 "He told them he became angry at the victim's dog for urinating on his yard and vehicle. Ramos then shot and killed the dog with a rifle and buried it," the office said in a statement.
Deputies collected evidence to correlate the crime and during the investigation, they found an AR-15 and AK-47 that are banned in California.
Ramos was booked for animal cruelty causing death, possession of banned assault weapons, and negligent discharge of firearm, the office said.
Ramos was not reported to have a criminal history.
Other Shootings
A number of other people have shot dogs in the past week.
The Philadelphia Police Department said that an officer shot a dog on Dec. 9 after receiving a call of three pit bulls gaining entry into a neighbor's yard and attacking a dog there.
Officers rushed over and one fired, hitting one dog, reported CBS.
The three attacking dogs were contained. It wasn't clear if the dog that was shot survived.
In Idaho, another police officer shot a pit bull after it attacked another dog, a golden retriever.
The Boise Police Department said officers tried to separate the dogs by spraying pepper spray and banging pots and pans together but to no avail, reported KTVB.
The pit bull continued to attack the other dog so an officer fired at the pit bull and killed him.
The golden retriever was taken to a veterinarian to be treated.
Man Shoots Dog That Attacked Him
A Massachusetts man said he was forced to shoot a dog he was fostering after it attacked him.
The 25-year-old man, whose identity wasn't released, was lying in bed with his girlfriend the dog, a pit bull named Max, when the dog attacked him.
The man had tried to move the dog, he told the police. After the dog clamped down on his left arm, the man tried to get it to release him but it wouldn't.
He reached for his 9mm handgun he had in his nightstand and shot the dog. The dog died shortly afterward.
The Yarmouth Police Department said that the man was fully licensed to have firearms in Massachusetts but noted it removed the handgun, a shotgun, and ammunition from the home for safekeeping.
Animal control officers removed the dead dog.
An investigation is ongoing.
From NTD News