The California State Legislature passed a controversial bill Aug. 30 to decriminalize fetal and infant deaths that are considered "pregnancy losses" potentially up to several days after birth, including stillbirths caused by drug use, with opponents saying the bill's language could decriminalize infanticide and all forms of abortion despite several amendments made earlier this year.
Gov. Gavin Newsom has until the end of September to veto the bill or sign it into law.
Assembly Bill 2223, authored by Assemblywoman Buffy Wicks (D-Oakland), removes civil and criminal penalties for "actual, potential, or alleged pregnancy outcome, including miscarriage, stillbirth, or abortion, or perinatal death due to causes that occurred in utero" based on the "actions and omissions" of the mother or her medical provider, according to the bill text.
"No one should face investigation, arrest, or prosecution in the midst of their grief for something that happened during their pregnancy," Wicks wrote on Twitter in April.
Lisa Matsubara, general counsel of policy for Planned Parenthood Affiliates of California—one of the co-sponsors of the bill—wrote on Twitter after the bill's passage that "[t]here is nothing controversial about not prosecuting people for their pregnancy outcomes."
Under the legislation, the coroner would no longer be required to investigate the death of an unborn or newborn baby—after 20 weeks into pregnancy—resulting from "suspected self-induced or criminal abortion," according to the bill text.
Though the coroner could still investigate such cases, the bill would prohibit using the coroner's statements on death certificates to establish, bring, or support a criminal prosecution or civil case against the mother—or anyone who contributed to the death with her consent—according to the bill text.
It would also allow women to sue state officials when their rights to abortion—as defined by the state's Reproductive Privacy Act—are denied and claim civil damages.
Hundreds of protestors demonstrated against the bill when Wicks introduced it in April, voicing concerns it would lead to fewer investigations into suspicious fetal and infant deaths or even legalize infanticide.

One of the most controversial aspects of the bill is the lack of definition for "perinatal death."
"Absent a definition in the bill, it certainly appears that the intent of this legislation is to legalize child abandonment (or worse) in the first weeks after birth," pro-life nonprofit Americans United for Life stated in the Aug. 25 Assembly floor bill analysis.
Some doctors said the lack of clear definition is dangerous because it's difficult to determine whether a "perinatal death" case is the correct type of fetal or infant death that the bill author hopes to shield from criminal prosecution.
"Most perinatal deaths have really no etiology [cause]," Dr. Vance Wong, a 31-year OB-GYN in Sacramento, said to lawmakers at the Assembly Health Committee hearing in April. "Yes, there can be some explanations for it, but the majority of these perinatal deaths are therefore unknown, and how can you classify it as such?"
Although the current version of the bill doesn't define "perinatal," it commonly entails the time frame between 22 weeks of pregnancy and seven days after birth, according to a bill analysis conducted by the Assembly's Judiciary Committee in April.
To address concerns over whether the bill would legalize infanticide, the bill language has been through several amendments and now—since May—only applies to "perinatal death due to causes that occurred in utero," according to the bill text.
The California Catholic Conference removed its opposition and remains neutral on the legislation after that part of the bill was changed.
"This change definitely closes the door on potential unintended consequences of permitting infant deaths due to abuse, neglect, or abandonment, alleviating the concerns that the [Catholic Conference] brought to the author's attention," Executive Director Kathleen Domingo said in a statement.
However, some lawmakers said it is difficult to determine whether the death of a fetus or infant is a "perinatal death" due to causes that occurred in the womb.
Sen. Melissa Melendez (R-Lake Elsinore) said at a Senate Health Committee hearing in June that "It's a difficult thing to prove that [an infant death] was caused in utero. That is already established science."
"So, how do you assure people that babies that are born alive, or babies that are induced at a viable age that then die because their care is neglected [are legally protected]?" she asked Wicks.
Wicks did not answer the question and referred it back to attorneys and doctors from co-sponsors of the bill, including the American Civil Liberties Union and Planned Parenthood.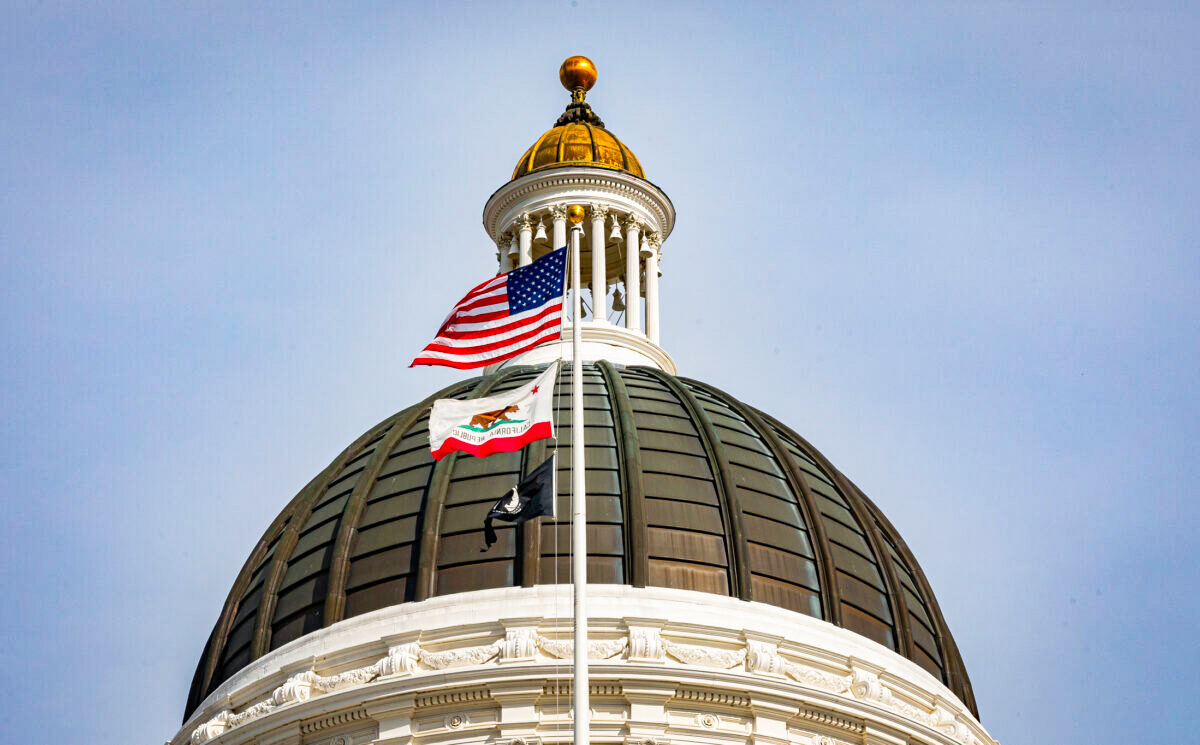 "I am not a doctor nor a lawyer," she said.
Though Wicks said at several hearings that the bill is mainly aimed at preventing criminal prosecutions against women experiencing stillbirths caused by drug addiction, critics said its language goes far beyond this category.
Greg Burt, spokesman for pro-life nonprofit California Family Council, told The Epoch Times "there will be no illegal forms of abortion" under this legislation because it allows investigation but prevents criminal prosecution based on—according to the bill text—a pregnant woman's "actions or omissions" with respect to her "pregnancy or … pregnancy outcome."
"So without the ability to punish, you are decriminalizing something," he said. "[The viability standard becomes] a law with no teeth."
California law currently prohibits abortion after the fetus reaches viability, or becomes capable of surviving outside the womb, unless the life or health of the mother is at risk.
Burt said the death of a viable fetus caused by drugs or abortion pills, or an infant born alive but then died after a failed chemical abortion, could thus be shielded from criminal liability by the bill, which no longer requires "suspected self-induced or criminal abortion" to be investigated.
"All the woman has to say is this baby was stillborn. And when she said it's stillborn, the officers are now liable to get sued if they investigate. Right?" he said.
In January, California Attorney General Rob Bonta issued a legal alert notifying law enforcement that according to his interpretation of current state law, women should not be prosecuted for pregnancy loss, regardless of their own actions.
"The loss of a pregnancy at any stage is a physically and emotionally traumatic experience that should not be exacerbated by the threat of being charged with murder," Bonta said.
In May, charges against a woman who had allegedly caused the death of her fetus through drug use were dropped by the Kings County District Attorney.