California Assemblyman Josh Hoover (R-Folsom) is calling on state legislators to ban homeless encampments from within 500 feet of schools, daycare centers, parks, and libraries.
While some cities have been implementing such rules locally in recent years, Assembly Bill 257 would make the ban statewide.
Hoover introduced the bill Jan. 23, saying in a statement that it will help ensure students are safe and don't encounter danger as they walk to school.
"As our local communities work toward mental health and housing solutions on homelessness, it is critical that the Legislature act to ensure our most sensitive public spaces are kept safe," he said in a statement issued the same day. "No parent should be afraid to let their kids walk to school or worry about finding needles in the park where their children play, but that is the current experience for far too many families across our state. This legislation would change that."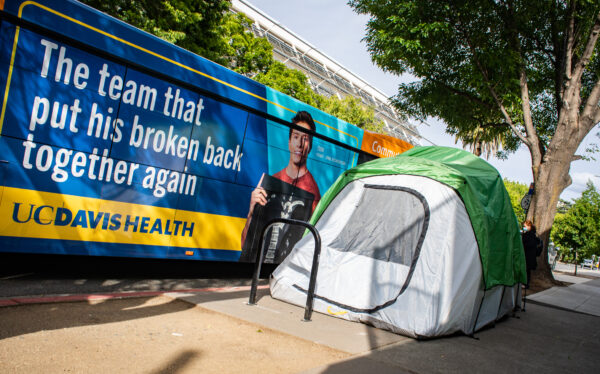 If passed and signed into law, the bill would prohibit a person from "sitting, lying, sleeping, or storing, using, maintaining, or placing personal property in any street, sidewalk, or other public property within 500 feet of a school, daycare center, park or library."
Violations would result in a misdemeanor or infraction.
The proposal comes on the heels of a federal homeless report (pdf) released last month that revealed California's homeless population rose 6.2 percent from 2020 to 2022—a larger increase than any other state.
Additionally, the report said California makes up 30 percent of the country's homeless population, despite having only roughly 12 percent of the total U.S. population.
The Los Angeles City Council passed its own such ban last August despite opposition from activists.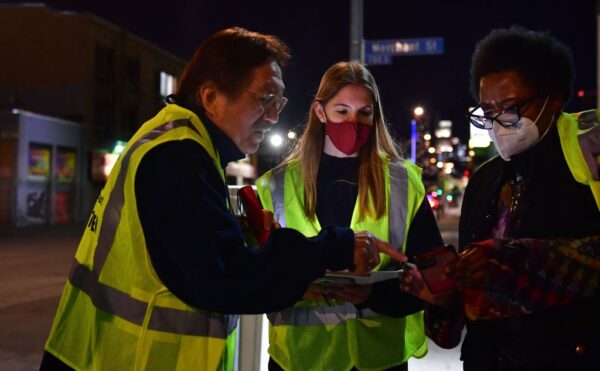 Los Angeles saw a roughly 33 percent increase in its homeless population from 2018 to 2022 – from 31,285 to 41,980, according to its 2022 Homeless Point-In-Time Count.
The Sacramento City Council also approved a similar ban Oct. 18, after homelessness in the county soared 67 percent since pre-pandemic numbers—from 5,561 in 2019 to 9,278 in 2022, according to its most recent point-in-time count (pdf).
Hoover also plans to propose an audit of statewide homelessness spending to "provide more accountability and determine which programs are effective at reducing homelessness," according to his statement.