Despite bipartisan support targeting fentanyl distribution, California legislators ended discussion this week on bills in Assembly and Senate committees to strengthen enforcement for dealers and manufacturers.
"We are in the middle of an epidemic, and these lawmakers have to take it seriously," Pamela Smith told The Epoch Times March 30 in reaction to the stalled bills.
Smith's 22-year-old son Jackson died in 2016 from a counterfeit Oxycontin laced with fentanyl. Since his death, she has fought to increase awareness and strengthen laws against fentanyl dealers.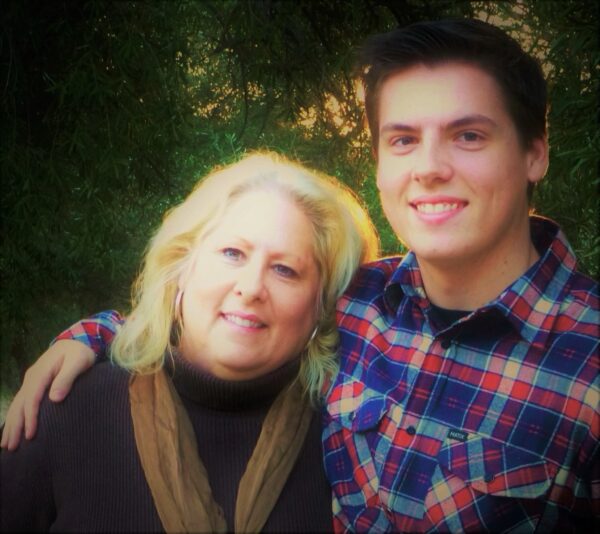 AB 1058 targeted fentanyl possession in excess of 28.35 grams, enhancing penalties and lengthening prison time for manufacturers and distributors.
With the bill dismissed March 23 without a vote by order of the chair of the Public Safety Committee, Assemblyman Reginald Jones-Sawyer (D-Los Angeles), critics argue constituents and concerned parents across the state are being ignored.
"This committee is silencing the voices of mothers like Pamela Smith," the bill's lead author, Assemblyman Jim Patterson (R-Fresno) told The Epoch Times. "She and other parents of overdose victims want to see these dealers held responsible for the fact that they are knowingly poisoning our children."
Opponents of the bills say the issues are complicated, and fear they would not help the current crisis.
"Often there are duplicative efforts put forth, or broad scoped legislation offering temporary solutions, or providing no rational solutions at all," Jones-Sawyer told The Epoch Times in an email March 27.
California legislators have resisted any attempts to increase prison sentences, and Jones-Sawyer said he will not contribute to another "war on drugs."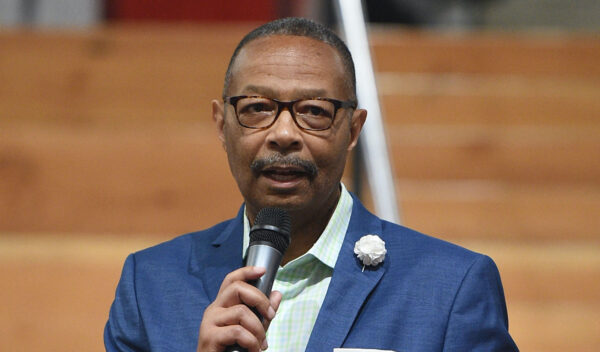 But with such recent actions, some families of overdose victims are saying the legislature is failing constituents.
"The members of the Public Safety Committee were elected to work for the citizens of this state, to keep our communities safer, and they're not doing their job," Smith said.
The other bill failing to proceed, SB 44, took an approach to sentencing enhancement following the prosecutorial playbook for DUI convictions. In California, all found guilty of a DUI must sign a statement that warns any future convictions involving driving under the influence resulting in the death of another individual could result in murder charges.
Sen. Tom Umberg's (D-Santa Ana) bill would have required those convicted of a fentanyl offense to receive a similar statement warning them of future consequences if they were to sell the drug leading to another's death.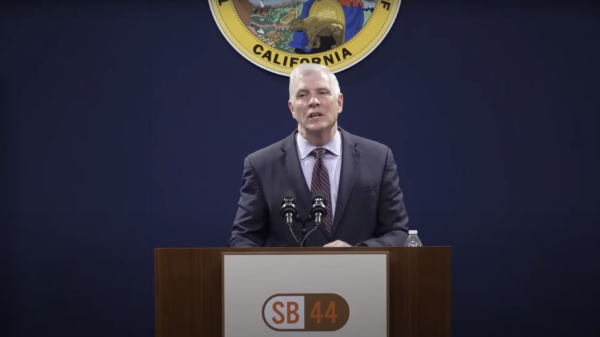 Fentanyl is a synthetic opioid, 100 times more potent than morphine, and is being "found in methamphetamine, cocaine, heroin, vaping products, and fake pills of Xanax, hydrocodone, or Oxycodone," according to the summary of SB 44.
According to the bill's authors, fentanyl was the leading cause of death nationwide last year for people ages 18–45, causing a fatality approximately every 8.57 minutes, and linked to 64 percent of all drug deaths.
In 2021, it was responsible for more than 67,000 overdose deaths across the country, a 26 percent increase from the prior year, as reported in the most recent statistics from the National Safety Council, a long-standing Illinois-based nonprofit safety advocate.
Numbers in California are on the rise, as well. The most recent statistics from the California Department of Public Health indicate nearly 6,000 people died from fentanyl overdoses in 2021, up from almost 4,000 in 2020.
While recent failures represent a setback for supporters, Patterson, the assemblyman from Fresno, said he'll reintroduce his bill "at the first opportunity."
There are other bills currently under consideration regarding the issue.
Assembly Bill 367, introduced by member Brian Maienschein (D-San Diego) in February, proposes 3- to 5-year terms in state prison for those that give fentanyl to another, resulting in harm or death.
The lack of uniform guidelines in the state allows for varied fentanyl prosecution efforts depending on local laws and district attorney preferences, and in many cases, dealers are now being released within days, according to Patterson.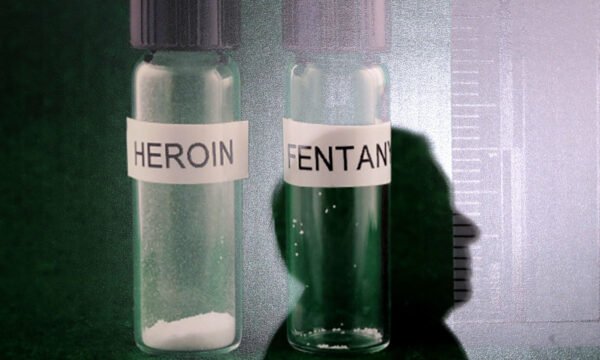 In contrast to the Golden State's approach, Texas is moving to increase penalties for fentanyl sales and production, labeling overdoses as "poisonings" in a bill unanimously approved by the Senate in March.
Texas Gov. Greg Abbott has made it a legislative priority, according to a number of statements released by his office, to allow prosecutors the option to charge fentanyl dealers and manufacturers with murder.
Smith, the mother who lost her son to fentanyl, said she is undeterred by this week's actions in the Legislature and will continue to write letters to lawmakers, speak out on the issue, encourage others to do so, and will not give up.
"I do this because of my son, because I don't want any other parent or family to go through the pain that I do on a daily basis," she said. "The more we talk about it, people will come to the same conclusion, and call their legislators in Sacramento to put pressure on the Public Safety Committee to stand up and do the right thing."