When fifth-year University of Merced student Harrison Duran embarked on a summer paleontology dig in the Badlands of North Dakota, the biology major and the dig supervisor only expected to find plant fossils.
Duran, who is majoring in biology with an emphasis on ecology and evolutionary biology, crossed the nation to join "bone digger" and Mayville State University biology professor Michael Kjelland instead of hitting the beach or spending the summer playing video games. And while Kjelland has found some pretty interesting dino remains in the past, he hadn't expected to unearth much more than some plants in the fascinating paleontology-friendly midwestern landscape this time around.
View this post on Instagram
Luckily for Duran, though, the pair hit the mother lode just a week into their dig—when they unearthed a 65-million-year-old triceratops skull.
The massive skull took a full week to carefully excavate then cover with plaster in order to safely transport back to Kjelland's vehicle and remove from the site.
"I can't quite express my excitement in that moment when we uncovered the skull," Duran explained in a university news release on Wednesday. "I've been obsessed with dinosaurs since I was a kid, so it was a pretty big deal."
Duran's enchantment is apparent in the way he discussed the discovery. According to the student, it wasn't just exciting to find the dino—it was equally thrilling to find the surrounding plant and ecosystem fossils to help them understand the massive creature's environment a little better, too.
View this post on Instagram
"It is wonderful that we found fossilized wood and tree leaves right around, and even under, the skull," Duran said. "It gives us a more complete picture of the environment at the time."
This certainly isn't the first triceratops found in the Dakotas' Badlands. There are so many remnants of the prehistoric species in the region that the triceratops is officially listed as the South Dakota State Fossil, and it was even the dinosaur species that Kjelland found during his dig in 2018 as well. But for Duran, that certainly didn't make the discovery any less special.
"I was thinking 'Yes!' and even said 'Bingo!' and to paraphrase Harrison he said something like, 'Do you realize this is one of the highlights of my life?!'" Kjelland said in an interview with CBS News.
View this post on Instagram
According to CBS, a triceratops skull is particularly susceptible to theft, so Kjelland has explained that this massive beauty—who was named Alice, after the landowner whose property she had been discovered on—doesn't have immediate plans for public viewing. But eventually, that's exactly what the biology professor hopes he'll be able to do with Alice; he hopes to make her publicly available to tour around the country.
"My vision is to have Alice rotate locations," Kjelland said. "The goal is to use this find as an educational opportunity, not just reserve Alice in a private collection somewhere so only a handful of people can see her."
For Duran? His hope is that Alice will get a chance to visit UC Merced at some point in the future so the students at his alma mater will be able to see his incredible discovery first-hand as well.
North Dakota isn't the only state known for its triceratops; Colorado found a doozie last month. Read on to see what they unearthed:
Scientists Unearth HUGE Adult Triceratops Skeleton From Denver Construction Site–68 Million Years Old
In Denver, Colorado, it's not uncommon for construction workers to unearth reptilian fossils that are tens of millions of years old.
A recent dinosaur excavation near a south Denver retirement community that began last May was reason for excitement even by Denver standards.
A team of paleontologists from the Denver Museum of Nature and Science appeared at the site in Highlands Ranch after getting a call from Brinkmann Contractors, a construction company working there. They had informed the experts about what they had stumbled upon and gave them permission to extract the bones for further study.
The scientists then unearthed a "horned" dinosaur, which they have now confirmed to be a triceratops, from the bedrock. The rock layer of the dig site dates back some 68 million years.
As the team began to carefully expose the find, it got pretty exciting; they began pulling huge fossils from the ground. The find consisted of a partial skeleton of an adult triceratops, and a pretty big one at that—definitely an exciting prospect for the team.
The excavation took several weeks—far longer than expected, and was still underway as late as last week—as they kept finding more and more bones. Among these were several ribs, an arm and a leg bone, as well as the ancient animal's brain case.
"It's always exciting to get a call about possible fossils, and I can't wait to share more details as we continue to dig," said Tyler Lyson, curator of vertebrate paleontology at the museum, in a press release.
"Finds like this, while relatively rare, are a great reminder of how dynamic our planet is and how much more there is out there to discover."
Construction crews made a historic discovery when they unearthed dinosaur fossils near a retirement community in Highlands Ranch.​ https://t.co/gMWepvXG2Z

— FOX31 Denver KDVR (@KDVR) May 21, 2019

Despite an underground aquifer and unrelenting rain, the team managed to package the very heavy bones in plaster-cast "jackets" for transportation with minimal disturbance to the specimens. The fossils are now in the capable hands of the museum staff.
Denver is a known "hot spot" for dinosaur fossils—especially the triceratops. The likelihood of stumbling on more skeletons is high, say scientists, according to CNN.
Another horned lizard was found at a construction site in 2017. The specimen was a torosaurus—very similar to the triceratops except for one bone, said Natalie Toth, one of the scientists at the recent Highlands Ranch site.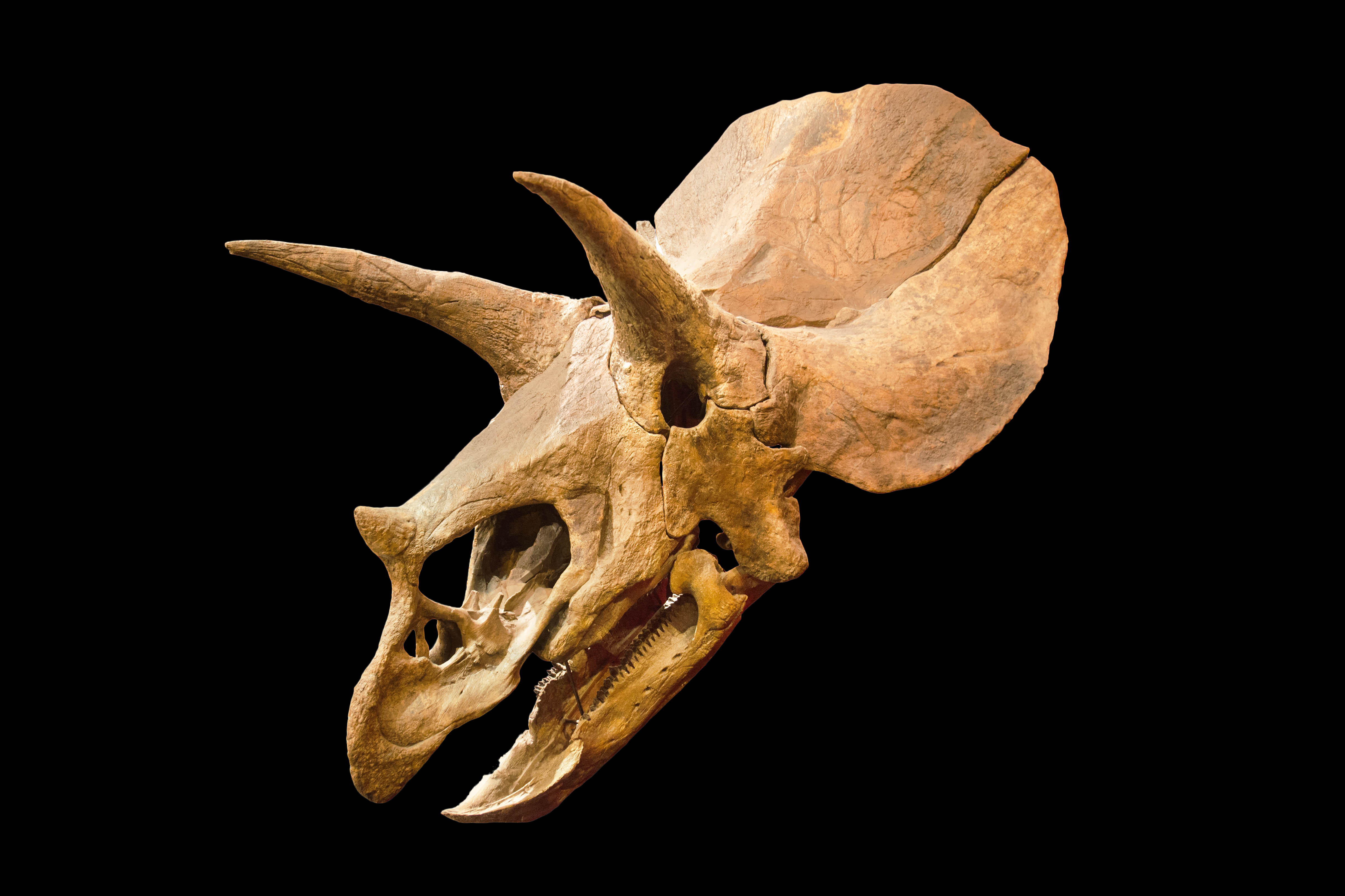 During construction of Coors' Field in the early 90s, Denver construction workers also stumbled on a 7-foot-long, 1,000-pound (approx. 454-kilogram) triceratops skull, as well as several other dinosaur skeletons.
For this reason, "Jurassic Park" was one of the first names for the stadium to be considered. The triceratops did make its appearance as the Rockies' mascot Dinger.