SACRAMENTO, Calif.—Five additional supportive housing projects were approved after the California Department of Housing and Community Development (HCD) awarded $113 million to expand Homekey, the state's effort to provide housing options for the homeless population.
"This is what Homekey is all about – providing Californians in need with not just quality housing, but quality housing with the supportive services they require, located near the amenities they need," Gov. Gavin Newsom said in a Dec. 21 statement.
According to the web page, the Homekey program purchases and rehabilitates hotels, motels, and vacant properties into permanent, long-term housing for the homeless, or those "at risk" of homelessness.
Last year, HCD awarded approximately $23.1 million in funding to the County of Orange and Jamboree Housing Corporation under Homekey.
Through the funding, the City of Stanton was the first in Orange County to transform two locations into Homkey projects: the Stanton Inn and Suites on Katella Avenue and the Tahiti Motel on Beach Boulevard.
"It's worked very well in my city because the facilities and programs are already there," Mayor David Shawver told The Epoch Times. "You can't wait forever to build a home or an apartment complex—the problem is here and now."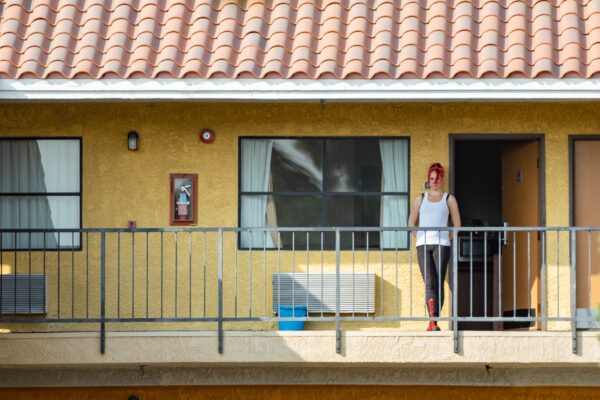 Shawver, who has spent the last decade combating the homelessness issue within the County and State, said the program's success relies on good management.
Before Homekey, city officials would spend at least $500,000 per year on police and fire services in response to crime, drugs, prostitution, and homelessness, Shawver said.
However, according to Shawver, those numbers have been "greatly reduced" because of the facilities.
"All the local governments who are afraid of having Homekey in their cities, you can tell them that … it only helps their communities," he said.
Between the Stanton Inn & Suites and the Tahiti Motel, the program made 132 rooms available for the homeless and those "at risk."
"The Homekey Program has successfully transitioned 62 percent of the programs exits to permanent housing placements," Douglas Becht, acting director of Orange County's Office of Care Coordination, told The Epoch Times.
Becht said the program gave over 700 life skills opportunities such as budgeting, self-care, and physical and mental health services.
Moreover, the program placed approximately 20 support groups onsite to help individuals with goal setting, behavioral health, housing navigation, and housing retention.
Additionally, the City of Stanton recently purchased the Riviera Motel on Beach Boulevard for supportive housing, which gives homeless and those "at risk" a place to stay with some services.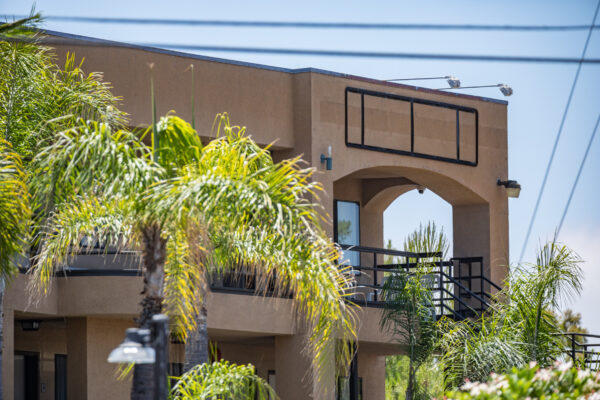 The five cities or counties set to receive funding include San Francisco, Kern County, Rohnert Park, Healdsburg, and Sacramento.
The City and County of San Francisco were awarded a combined $54.7 million for creating 160 permanent housing units with onsite supportive services.
Kern County's housing authority was awarded more than $7.7 million to convert an existing office building and church in Bakersfield.
The project will provide 34 permanent and interim units with onsite supportive services for homeless youth or youth at risk of homelessness.
The City of Rohnert is set to receive more than $14.6 million for constructing 60 new modular units on a city-owned vacant lot with onsite supportive services.
The City of Healdsburg is set to receive more than $7 million to rehabilitate 22 interim housing units with "motel-type amenities" and both on-and-off site supportive services.
The Housing Authority of the City of Sacramento is set to receive $29 million to acquire and rehabilitate an existing hotel with 116 permanent and interim housing units and onsite supportive services.
According to the report, the average cost per unit amounts to approximately $129,000—depending on the geographic location within the state.
"From a modular project in Rohnert Park to a project inside of a converted church in Bakersfield serving homeless youth, the State is proud to partner with local communities to prevent and end homelessness with the flexibility provided by Homekey," Business, Consumer Services, and Housing Agency Secretary Lourdes Castro Ramírez said in a Dec. 21 statement.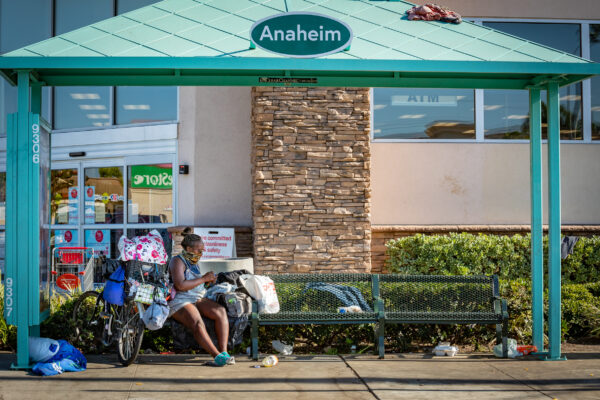 Earlier this year, Newsom announced a $2.75 billion program expansion.
According to the Sept. 9 statement, the funding was made available through his California Comeback Plan and will be used for up to 42,000 new homeless housing units and treatment beds.
Homekey housed over 8,000 homeless people, or those "at risk," established 120 project sites, and created almost 6,000 units between July 2020 to April 2021, according to a report (pdf).
In 2020, the state reported approximately 161,000 people experienced homelessness.
According to the U.S. Department of Housing and Urban Development, homelessness in California increased by 31 percent over the last decade, while the rest of the country saw an 18 percent decline.
Four other developments in Victorville, Kern County, and San Mateo County were announced in early December.
According to HCD, Homekey can expect additional awards in the coming weeks.
"Homekey has already touched thousands of lives, removing barriers and providing people with new opportunities for success," HCD Director Gustavo Velasquez said in a statement. "That's why we continue to operate with a sense of urgency to get resources out to jurisdictions across the state so we can assist even more Californians."