California Gov. Gavin Newsom and New York Gov. Andrew Cuomo have praised President Donald Trump for his efforts to help their states amid the CCP virus pandemic, which has reportedly killed more than 21,000 people in the United States.
Speaking to CNN's Anderson Cooper on April 10, Newsom said he would "be lying" if he said the president hadn't done all he could for the Golden State and pointed specifically to Trump's support in getting the U.S. Navy hospital ship USNS Mercy, which docked in Los Angeles late in March, as well as expanding federal resources.
"Yeah, look, I mean … we're involved in 68 lawsuits with the Trump administration. I've been on your show, I haven't been timid. He certainly hasn't been timid," Newsom said, when questioned about his differences with the president.
"But I got to say this, it's just the fact. [Otherwise,] I'd be lying to you, I'd be lying to the American people. Every single direct request that he was capable of meeting, he has met. We have the USNS Mercy in California because of his direct intervention and support; 2,000 of these federal medical stations because of his direct support.
"So I can only speak for myself, but I have to be complimentary. Otherwise, I would be simply lying to you, misleading you, and that is a wonderful thing to be able to say," he said. "I hope that continues."
California has 24,638 confirmed cases of COVID-19 and 674 deaths. The Golden State has the fourth-most cases of any state in the country, after New York, New Jersey, and Michigan.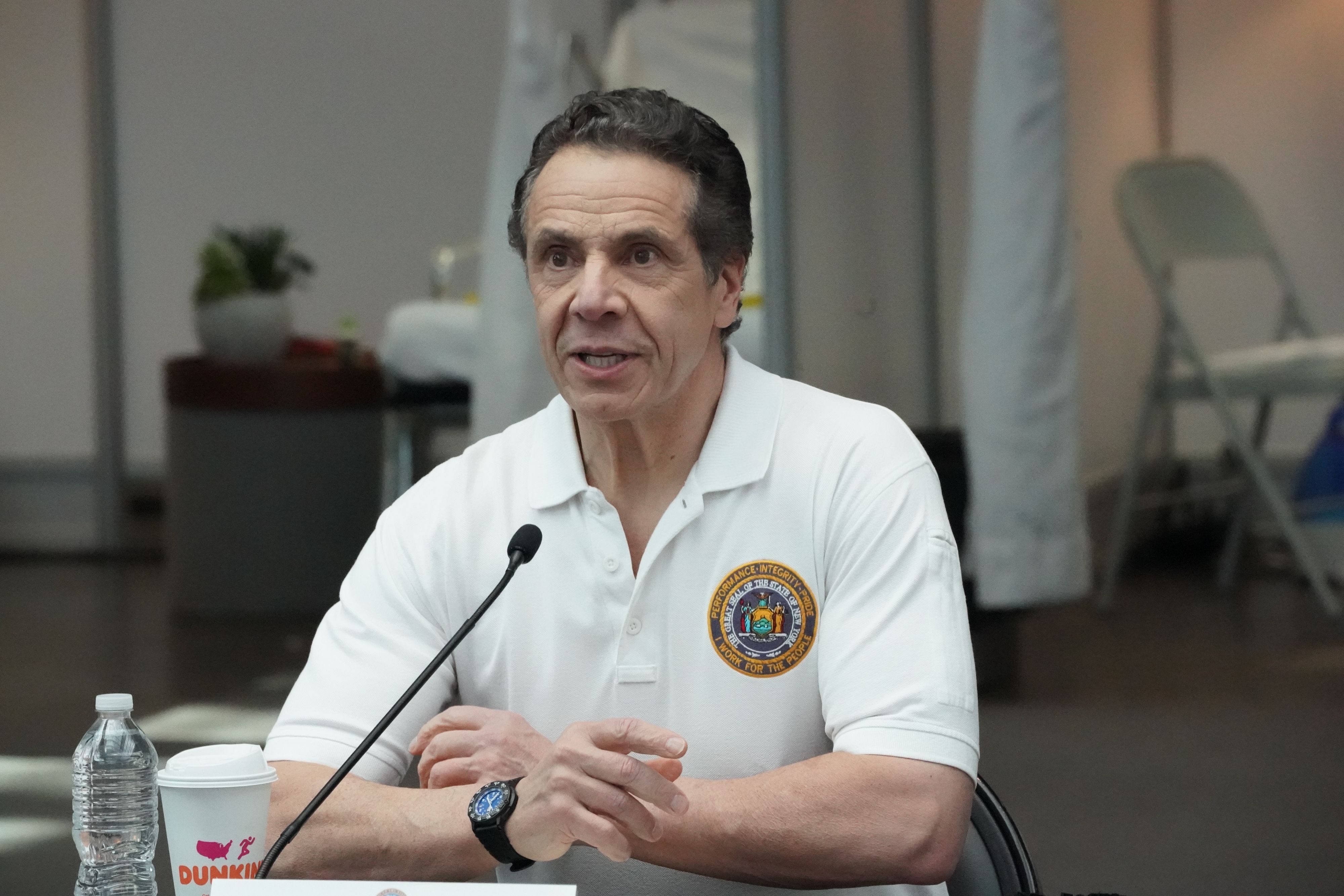 On April 11, New York Gov. Andrew Cuomo held a press briefing, at which he also commended the president for his responsiveness to the state's needs, noting that he had "literally had conversations with him in the morning where he turned around a decision by that afternoon."
"I've worked very hard with the president of the United States. We've had our political differences in the past—no doubt," Cuomo said. "There's also no doubt that I've worked hand-in-glove with the president here, and he has been responsive to New York and responsive to New York's needs, and he's done it quickly, and he's done it efficiently."
Cuomo also stressed the need to keep politics out of the crisis, calling it "corrosive and destructive," before urging people to instead focus on the government and its policy.
"Even though this is a hyper-partisan time, even though we're in the middle of a presidential election, even though it's one of the ugliest political periods I can recall, we've kept politics out of this crisis," he said.
"Focus on government and focus on policy and keep politics out of it," he added. "It's very hard, especially at this time. And you start to hear there's dialogue on reopening and you start to hear people with political theories on whether we should reopen faster, whether we should reopen sooner, why are people against reopening, why are people in favor of reopening. That is corrosive and destructive, and if we don't stop it, it will feed on itself."
As of April 12, New York has 189,415 confirmed cases of CCP virus and 9,385 deaths.
Earlier this month, Trump also thanked governors across all the states, including Newsom and Cuomo, for their assistance and efforts in preventing the virus from spreading. Speaking at a White House CCP virus task force press briefing on April 5, the president noted that the California governor had "been most gracious," while Cuomo "appreciates" what the administration has done in terms of providing assistance to New York.
"The relationships have been, really, very good," he told reporters, adding that he was continuing to work very hard to get additional supplies to New York as quickly as possible.