South Bend, Indiana Mayor Pete Buttigieg, a Democratic presidential candidate, released a plan on Aug. 13 that he said would "unleash the potential of rural America."
Buttigieg said that rural America plays a crucial role in the country's economy but that it's been ignored by the government.
"Rural Americans today die younger than urban Americans. Farm income has plummeted, more workers are sinking into poverty, and job growth is lagging compared to urban areas. Opioids are ravaging a generation. Access to quality health care, including mental health care, is often literally out of reach. Parents are wondering if their kids will have the opportunity to thrive where they grew up. For many young people the answer is 'no,' and they are fleeing to cities to find jobs," he wrote.
Buttigieg said that he would invest up to $500 million for 1,000 Regional Innovation Clusters, which is an existing program helping connect federal and regional partners. Another $200 million would support efforts by state and local governments to develop regional strategies.

Buttigieg said he'd support the Rural Innovation Challenge, which will match one dollar in federal grant funding for each dollar of state or private investment, up to $100,000 for each one, to the 1,000 most promising rural businesses.
Support for apprenticeships was a big part of the plan and the mayor said he'd expand access to apprenticeships and other "earn-and-learn" opportunities, such as paid internships and technical education.
"Pete will double apprenticeships and expand access to other 'earn-and-learn' opportunities (such as traditional and virtual apprenticeships, paid internships, and career and technical education programs for high schoolers). These opportunities directly align workforce needs with hands-on experience and classroom instruction," the campaign said in the plan.
"The current apprenticeship system enrolls fewer than 600,000 apprentices each year. When Pete is President, he will invest up to $5 billion over the next decade to ensure an apprenticeship program in a growing industry is available within 30 miles of every American."
"Community-based non-profit organizations will be able to form American Apprenticeship Academies, eligible for startup funds, to begin new apprenticeship programs in rural and other underserved areas. Pete's Department of Labor will assist these new academies in proactively engaging employers, workers, community colleges, tribal organizations, unions, and other organizations that make apprenticeships work. His plan will maintain the high quality and protections for apprentices in the registered apprenticeship system. It will hold programs accountable for ensuring apprentices learn transferable skills, succeed in the workforce, and see their wages increase along with their experience and education," the campaign added.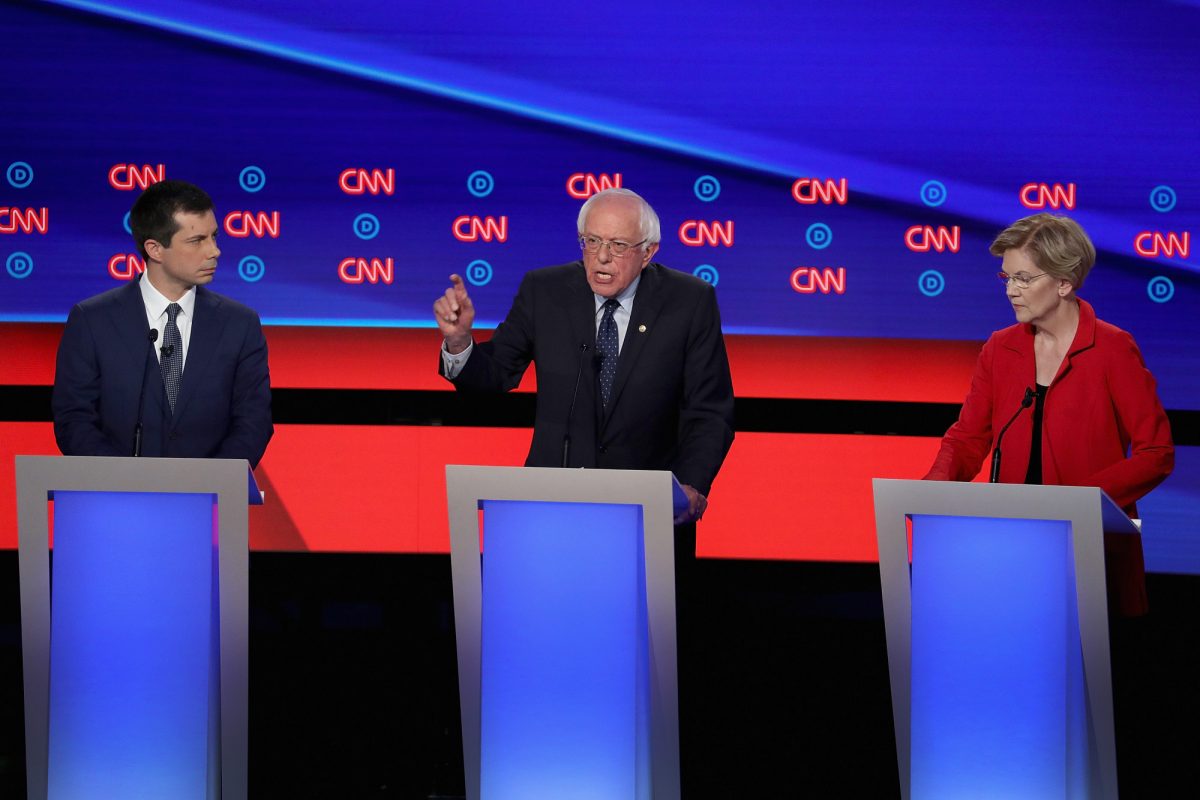 Other aspects of the plan include: investing $80 billion to expand access to high-speed Internet to underserved and unserved communities, providing student loan forgiveness for teachers, increasing Title I funding to support higher teacher pay, provide free public college for low- and middle-income students, push for a $15 federal minimum wage, and invest $25 billion for schools serving minorities.
It wasn't clear where the money for the investments would come from.
Buttigieg's latest plan came as the Iowa kernel poll showed him with strong support.
The poll, taken by WHO-TV at the Iowa State Fair and featuring people putting a kernel of corn into the jar of their favored candidate, showed Puttigieg with 16 percent support, tied for second with Sen. Elizabeth Warren (D-Mass.) behind former Vice President Joe Biden.
Other polls have shown Buttigieg with lower support. The RealClearPolitics poll average, which compiles all the latest polls, shows Buttigieg with 6.3 percent support, behind Biden, Warren, and Sens. Bernie Sanders (I-Vt.) and Kamala Harris (D-Calif.)
Some commentators have noted that Biden, Warren, and Sanders appear to be on the first-tier while Harris and Buttigieg are on the second tier. The rest of the 20-something contenders all have two percent or less support, making them the third-tier.