Former Vice President Joe Biden won endorsements from a trio of former rivals, at least one of which he promised a position in the White House if he assumes office.
Biden, 77, floundered in the first three voting states but notched a decisive victory in South Carolina, setting the stage for a competitive Super Tuesday contest with the few remaining contenders.
Appearing in Texas on Monday night just hours before voters were set to head to the polls, Biden was endorsed by former South Bend Mayor Pete Buttigieg. The former vice president said earlier Monday that he indicated to his former rival that he'd be part of a Biden administration.
Speaking to supporters in Dallas, Buttigieg, 38, told them that Biden was the best person to defeat President Donald Trump, 73, who is running for reelection. Biden, Buttigieg said, would also ensure Democrats keep their majority in the House of Representatives and win back the Senate.
"We've got to do it in a way that starts to change the toxic and divisive nature of our politics right now. We can't go on like this," he said.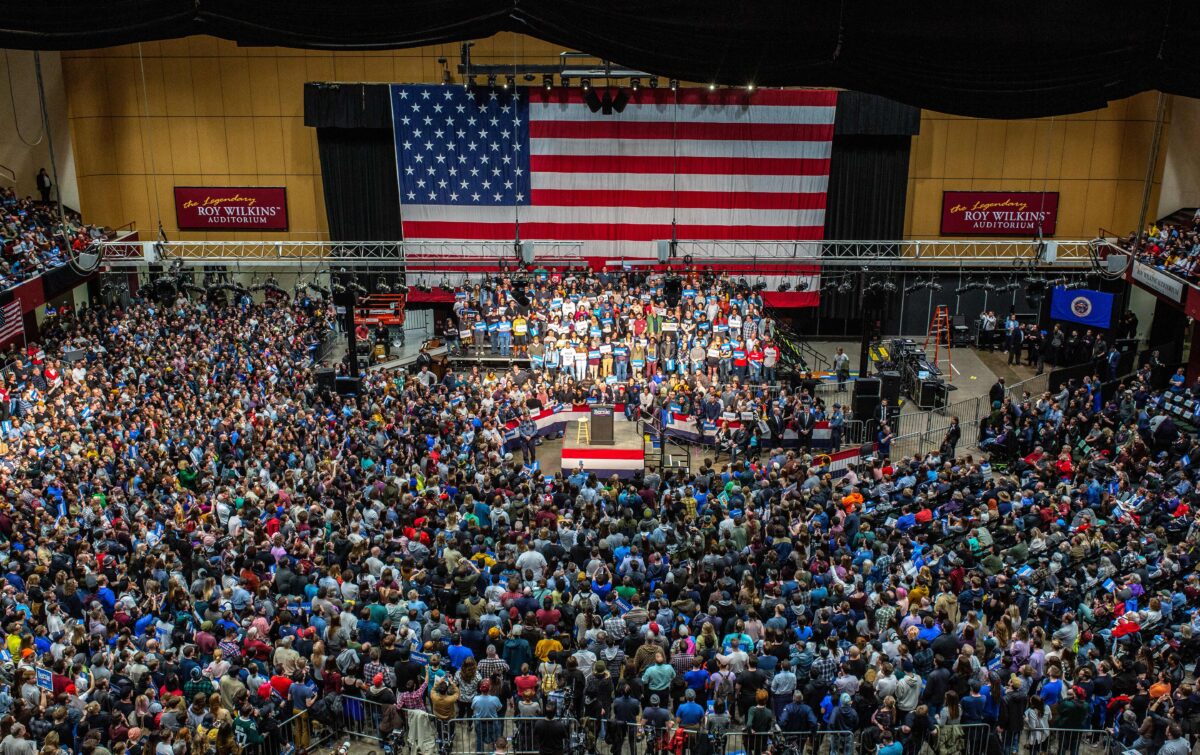 "We need a politics that's about decency, politics that brings back dignity. And that is what we sought to practice in my campaign. That's what Joe Biden has been practicing his entire life. So what we see right now is an opportunity not just to meet that imperative of getting a new and better president, but of doing it with a leader who will practice that way of rallying people together with ideas that are big enough to unite the American people of all generations," he added.
While vice president or senator, Biden has delivered on issues including climate change and gun violence, Buttigieg said.
Klobuchar, 59, who abruptly ended her campaign on Monday, said that her supporters could feel comfortable voting for Biden.
"If you feel tired of the noise and the nonsense and our politics, and if you are tired of the extremes, you have a home with me. And I think you know you have a home with Joe Biden," she said.
She also promoted the idea that Biden is the candidate best positioned to defeat Trump.
"Joe Biden has dedicated his life to fighting for people. Not for the rich and the powerful, but for the mom, for the farmer, for the dreamer, for the builder, for the veteran. He can bring our country together and build that coalition of our fired up Democratic base—and it is fired up—as well as independents and moderate Republicans," Klobuchar told the crowd. "Because we do not in our party want to just eke by a victory, we want to win big and Joe Biden can do that."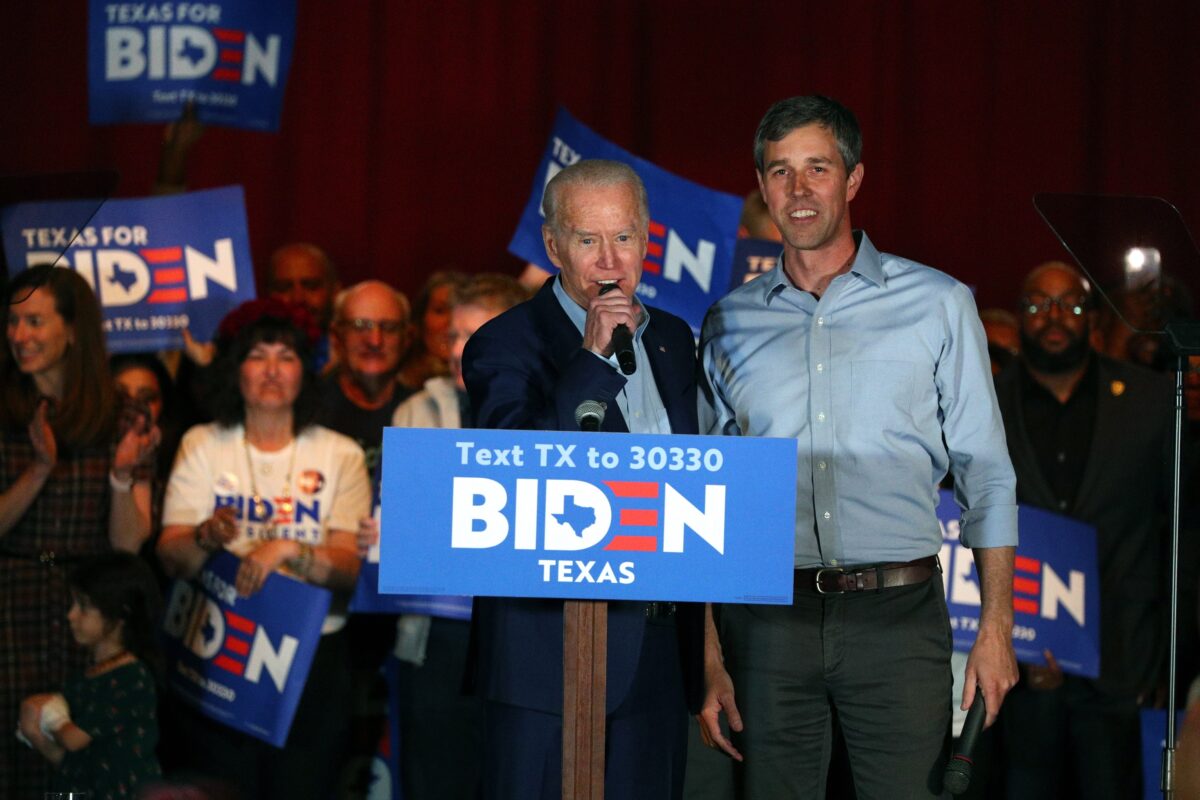 O'Rourke, 47, who dropped out of the race last year, called Biden "the antithesis" of Trump, calling the former vice president "decent," "caring," and "empathetic."
"At a time that this country is so polarized, so deeply divided, we need somebody who can bring us together and heal us. We need somebody who can reestablish the moral authority of the United States. We need somebody who will fight for democracy here and abroad because democracy is under attack here and abroad. We need Joe Biden," he said.
Trump during his own rally in Charlotte on Monday night said that Buttigieg and Klobuchar dropping out and endorsing Biden amounted to a "quid pro quo."
"It's being rigged now against Crazy Bernie," Trump said. "I think Crazy Bernie is going to be even more crazy when he sees what they're doing. I could have called it a long time ago."
Both the former mayor and current senator "made a deal" with Biden, the president said.
"You know. Quid pro quo. That's why," Trump said. "Quid quo pro. Impeach them! They should be impeached!"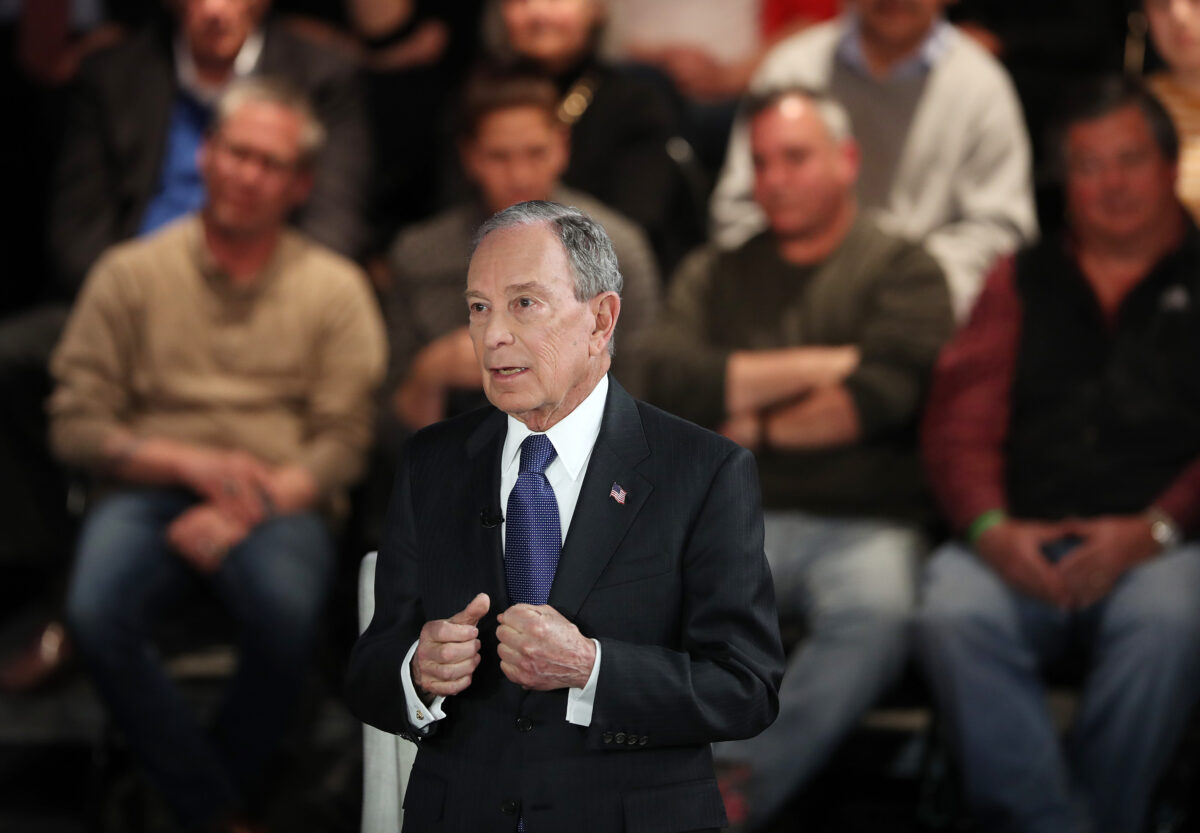 Biden's main rivals in the race are Sens. Bernie Sanders (I-Vt.), 78, and Elizabeth Warren (D-Mass.), 73, and former New York City Mayor Michael Bloomberg, 78. Rep. Tulsi Gabbard (D-Hawaii), 38, is also still in the running.
Sanders spoke to crowds in Los Angeles and Saint Paul, Minnesota, on Monday, urging them to vote and championing some of his campaign promises, including a $15 an hour minimum wage.
"We are not just a campaign, we are a multi-generational, multi-racial grassroots movement. That is going to create an economy and a government that works for all, not just the one percent," he said. "We're going to have equal pay for equal work. We're not going to make it easier for workers to join unions. We're going to create millions of good paying jobs by rebuilding our crumbling infrastructure."
The campaign is making the corporate and political establishment nervous, Sanders alleged.
Warren, speaking in east Los Angeles, told supporters that she has "unshakeable values" but can "also get things done." A Warren administration would "transform the government on the inside" and "bring pressure to bear on the government," she said.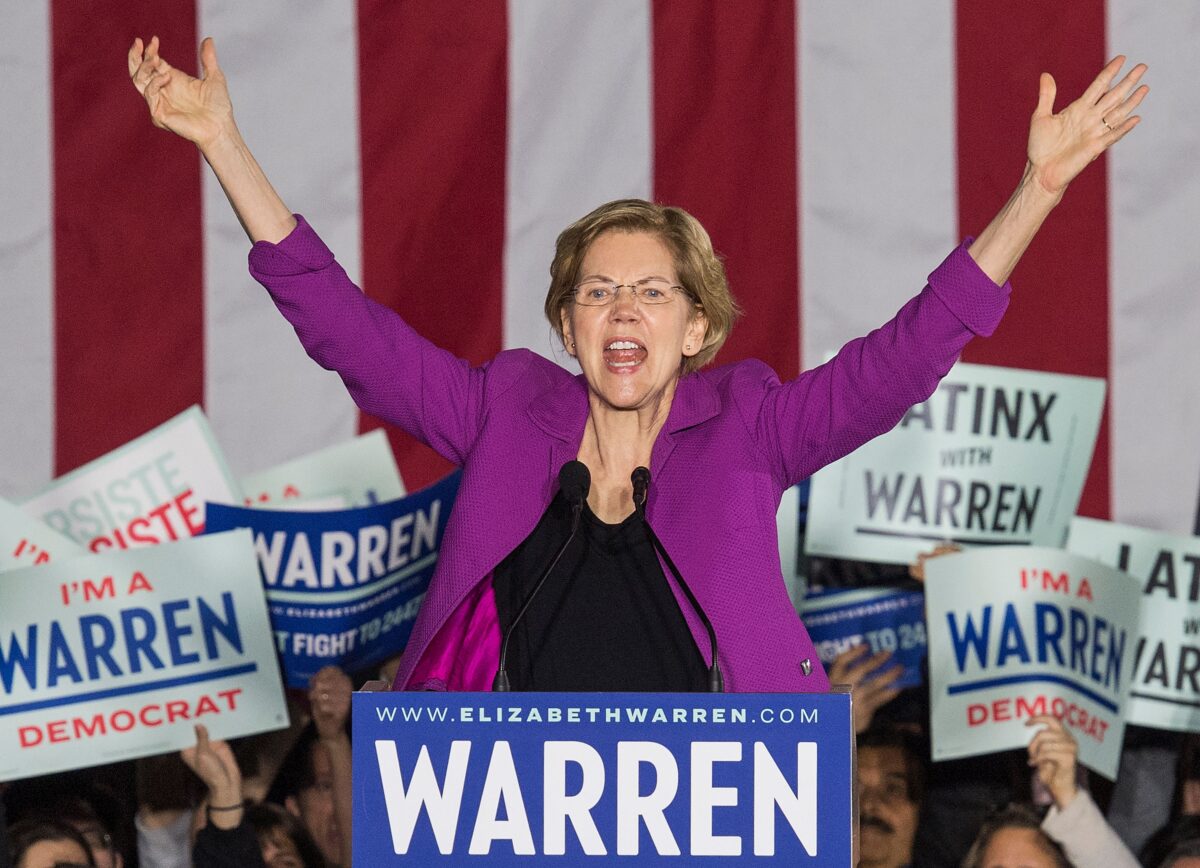 Bloomberg appeared at a Fox News town hall in Manassas, Virginia. He told voters that he can beat Trump, arguing he has the most experience in management in his business and as mayor of the nation's largest city.
"I think that the president's job is a management job," he said.
"If you're a legislator, you know how to pass legislation but you don't know how to run anything," he added, taking a jab at Biden. He said he could campaign against Trump and attract moderate Republicans who dislike the president.
Gabbard held a town hall in East Austin, telling supporters she hasn't dropped out in part because she's been almost completely ignored by national media.
"Therefore, there's been a disadvantage to say the least. My message to voters here in Texas tonight is you get to decide this election, not the pollsters, not the pundits, not the Washington elites. The people in this country," she said.