Buick is preparing to add a fourth SUV to its product line-up with the launch of the 2020 Encore GX. Slotting in between the subcompact Encore and the compact Envision, the Encore GX—with GX standing for grand crossover—fills a space in the market where not a lot of brands are participating, according to Michael MacPhee, brand director for Buick and GMC with General Motors of Canada.
"We think we've found a unique white space opportunity between the current small SUV segment, which we pioneered almost a decade ago now (with Encore), to where we are now with the compact SUV segment, which is fairly cluttered and for some people is a little bit too big," MacPhee says. "We've found a space that exhibits the value that customers are looking for and also gets more size but not as large as a compact SUV.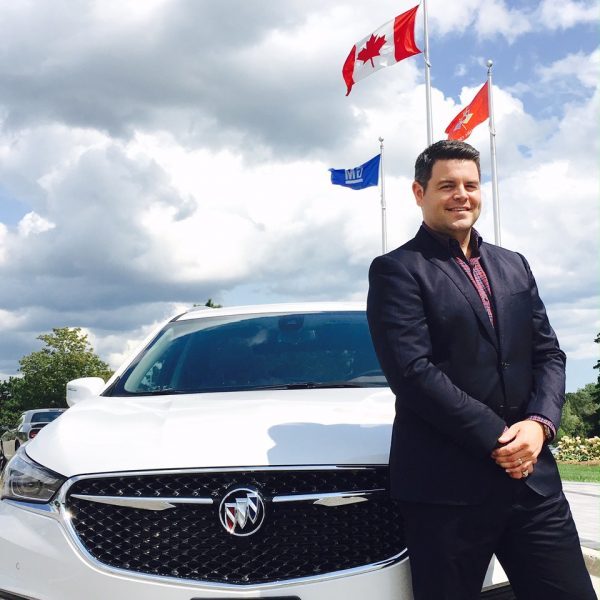 "We think that's going to be a great opportunity for the Buick brand and for Canadians to optimize their size, scale, and value."
The Encore GX will arrive in North America early in 2020 and will be available with two choices of turbocharged engine: a standard 1.2-litre or optional 1.3-litre, the latter producing 155 hp and 174 lb.-ft. of torque. The smaller engine comes with a standard continuously variable transmission, and the larger is mated with a nine-speed automatic. Both have available all-wheel drive, 18-inch wheels, and a standard suite of safety technologies including forward collision alert, automatic emergency braking, front pedestrian braking, lane keep assist with lane departure warning, following distance indicator, and automatic high beams.
"At the entry-level point we're going to have our Preferred (model), which is going to have the most standard safety features we've ever had in a Buick," MacPhee said. "We know the democratization of safety is huge for Canadians."
Apple CarPlay, Android Auto, and subscription-based OnStar functionality and on-board WiFi are also standard equipment, as they are with the entire Buick line-up.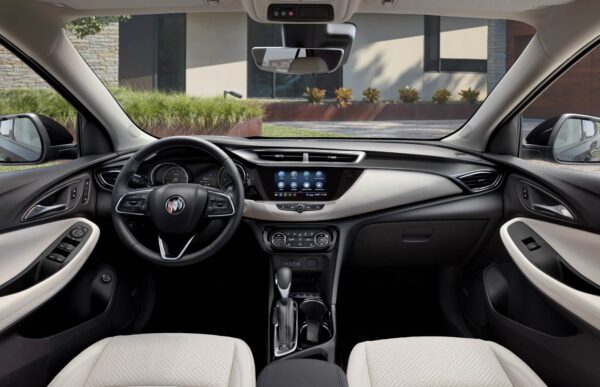 Buick will also look to attract new buyers to the brand by offering a Sport Touring package on the Encore GX.
"Unlike other competitors where they only have the cool-looking vehicles at the very top range, we're going to have a Sport Touring package available even from the base Encore GX," MacPhee says.
Once the Encore GX is added to the line-up, Buick will offer four SUVs. At the smallest size and price point, the Encore will remain the value leader. Next is the Encore GX and then the Envision compact two-row SUV. The largest SUV is the three-row Enclave, which has been refreshed for the 2020 model year.
"We've just launched our all-new Sport Touring package (on Enclave)," MacPhee says. "It's targeting a whole new customer.
"By having that more monochromatic appearance and look, the body-colour grille, the dark wheels, we think that we've got a unique opportunity there.
"And then at the very high end of Buick we've got the Avenir line, which has received updates as well in things like the massaging seats, which we know will be a great feature for a lot of owners."
MacPhee says Buick recognizes that many new Chinese Canadians arrive already familiar with the brand, and so dealerships in the Toronto and Vancouver markets actively prepare to welcome Chinese clients.
"People come already knowing the brand, have great affinity for the brand, and they know what Buick represents in terms of style and content," he says. "Part of living the values of being Canadian is being as inclusive as possible and making sure we're talking to customers on their terms where they shop.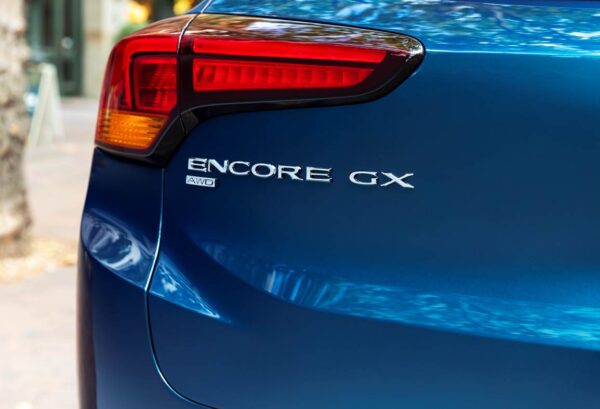 "Our dealers have really responded by making sure that websites can be in-language, wanting to make sure that (customers) can negotiate on their terms in-language. For the most part, across Toronto and Vancouver, we've got in-language consultants that can make sure that buying process is as easy as possible."
MacPhee says that as other brands compete against one another while moving together up-market, Buick's emphasis remains on keeping its premium SUV line-up affordable.
"The one thing that always has to be true is that Buick subscribes to an attainable pricing promise," MacPhee says. "That's a tenet that we can never let go. We want to offer more than mainstream in terms of content, convenience, and features. We want to embody it through unique Buick design and styling. But we always want to make sure that it's available and affordable for Canadians."
Stephanie Wallcraft is a multiple award-winning automotive journalist based in Toronto and is President of the Automobile Journalists Association of Canada.