Right wing British activist Tommy Robinson has not been granted a U.S. visa to meet with Republican lawmakers in Washington this week, an organizer of the meeting said on Nov. 12.
Robinson is the founder of the English Defence League, or EDL, which in the past has staged violent demonstrations against Islam. Robinson has left the group and now distances himself from it.
He was jailed by British authorities in 2013 for using a passport in someone else's name to travel to the United States from Britain. He was later jailed on a separate charge of contempt of court while attempting to report on Muslim grooming gangs, but was released in August.
Daniel Pipes, president of the conservative Philadelphia-based Middle East Forum which invited Robinson to the United States, said the British activist recently applied for a visa at the U.S. Embassy in London but now realizes it "will take a while" for him to be allowed into the country.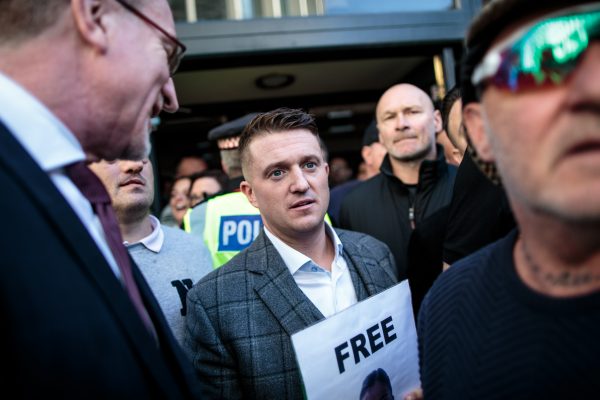 Robinson had planned to attend an event focusing on Islam which seven conservative Republican members of the U.S. House of Representatives have convened for Nov. 14.
Fifty-five British lawmakers from both major political parties recently wrote to U.S. Secretary of State Mike Pompeo requesting that Washington ban Robinson from visiting the United States. They said they were concerned he would use a U.S. visa to launch a fundraising tour in the country.
A State Department spokesperson said U.S. law prohibits the agency from discussing individual visa cases.
Pipes said his group was still optimistic that Robinson, whose real name is Stephen Yaxley-Lennon, could be granted a U.S. visa at a later date.