Britain has deployed its army to restore fuel supplies across the nation after panic-buyers raced to forecourts to fill their cars over the past 10 days, leading to lengthy lines at gas stations and shortages across the country.
Around 200 service members are being drafted from the army and Royal Air Force as part of Operation Escalin—reportedly an existing plan to draft military drivers to deliver fuel to petrol stations in case it was needed after Brexit—and will deliver gasoline from depots to gas stations.
Ministers had previously said they had no plans to draft in assistance from the army, but Prime Minister Boris Johnson was reportedly triggered to execute the operation amid mounting pressure to solve the shortages of heavy goods vehicle (HGV) drivers and other labor shortages that have impacted the fuel supply chain.
British military personnel arrived in combat gear on Monday at gas stations across Britain, of which at least two dozen are still closed throughout London and the south of England.
Brian Madderson, chairman of the Petrol Retailers Association (PRA), told Sky News on Sunday that while there were only "one or two dry sites" north of London and that while the "general improvement has continued," the situation in London and the southeast remained difficult.
Gordon Balmer, the association's executive director, said it might take a week to 10 days to get stocks back up to normal.
More than 65 army drivers are being deployed as of Monday, with plans to increase this to 200 personnel to be deployed in total, including 100 drivers, the BBC reported.
The drivers have undergone "refresher" training with the fuel delivery firm Hoyer, which said the training included company safety procedures as well as familiarization with the equipment used to transport fuel, as well as forecourt driving maneuvers.
Meanwhile, a government spokesperson told the BBC that the situation was improving across average forecourt stocks in the UK, and things were "continuing to stabilize."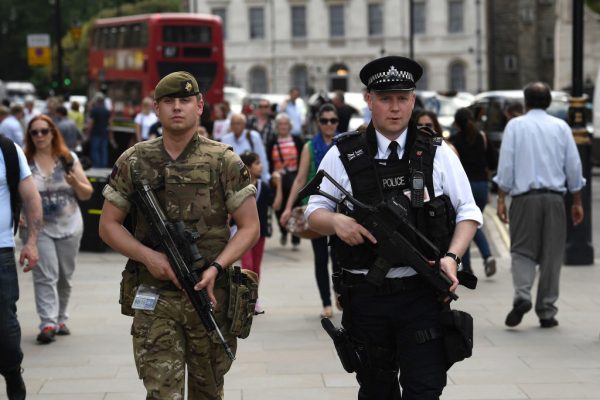 "More than half of those who have completed training to make fuel deliveries are being deployed to terminals serving London and the southeast of England, demonstrating that the sector is allocating drivers to areas most affected in this first phase from Monday," the spokesperson said.
In a joint statement on Sept. 27, industry leaders including BP, Shell, and Fuels Transport & Logistics said they expect the spiking demand will "return to its normal levels in the coming days" as cars are fully fueled, and said they were working closely with the government to ensure fuel is available.
"There is plenty of fuel at UK refineries and terminals, and as an industry we are working closely with the government to help ensure fuel is available to be delivered to stations across the country," the statement reads.
Britain is in the midst of a fuel crisis triggered by a shortage of around 100,000 HGV drivers, which, along with Brexit, has been further exacerbated by people leaving the industry as well as the COVID-19 pandemic, which halted driver training and testing for nearly a year.
On Sept. 26, the government issued three-month visas to 5,000 foreign HGV drivers—along with 5,500 poultry workers—to alleviate pressure during this Christmas season.
In addition, up to 4,000 people will be trained as new truck drivers, and nearly 1 million letters will be sent out to people with HGV licences in the coming days in an effort to entice them to give the job another go.
But while the issues appear to be facing Britain and Britain alone, some experts have warned that driver shortages may well extend to part of continental Europe, where there have been long-standing issues with a lack of workers.
"We're not in as dramatic and desperate situation yet, but it might come," Frank Huster, director general for the Federal Association for Freight Forwarding and Logistics Germany, told CNBC.
"The logistics sector lacks qualified personnel such as lorry drivers but also trained locomotive drivers, inland navigation workers, terminal workers, as well as management people … We have less and less people to work in Western markets," he added.
Reuters contributed to this report.