LONDON—A city in the United Kingdom is being urged to end its ties with a Chinese city over China's organ harvesting from prisoners of conscience.
Many British cities are twinned with overseas counterparts. Bristol, in the southwest of the country, is twinned with Guangzhou, southern China.
Campaigners from Bristol Against Forced Organ Harvesting (BAFOH) say China uses prisoners of conscience as a "living bank of organs" for on-demand transplants and that Bristol should sever links with Guangzhou.
China claims that organs used in transplants are sourced from natural deaths and public donations. Its transplant organisation says that it stopped using organs from executed prisoners in 2015. However, there is no way to independently verify whether those claims are true.
Guangzhou has one of the largest transplant hospitals in the world, according to BAFOH.
A Korean journalist was recently offered a liver for ₤100,000 from a hospital in Guangzhou, during an investigation into allegations of organ harvesting.
Investigators have estimated that Chinese hospitals perform between 60,000 and 100,000 organ transplants every year.
Groups like BAFOH and Doctors Against Forced Organ Harvesting have long said that there is "overwhelming evidence" that forced organ harvesting is the only way China could carry out so many transplants.
Additionally, it is widely believed in China that the body is sacred and should not have anything removed from it before burial.
In 2010, for example, only 37 people donated their organs voluntarily. Following a regime-led campaign, by 2016, that number had increased to 4,080. At any one time, there are about 300,000 people waiting for organ transplants in China, meaning the demand far outstrips the number of organs that are donating willingly.
Prisoners of Conscience
The only plausible sources of the organs, says BAFOH, are prisoners of conscience such as Falun Gong practitioners, Uighur Muslims, house Christians, and Tibetan Buddhists.
Of these groups, researchers believe that the main supply of harvested organs is from adherents of Falun Gong, a meditative practice that has been persecuted by the Chinese regime since 1999.
A 2006 report by investigators David Matas and David Kilgour says that vital organs "were seized involuntarily for sale at high prices, sometimes to foreigners, who normally face long waits for voluntary donations of such organs in their home countries."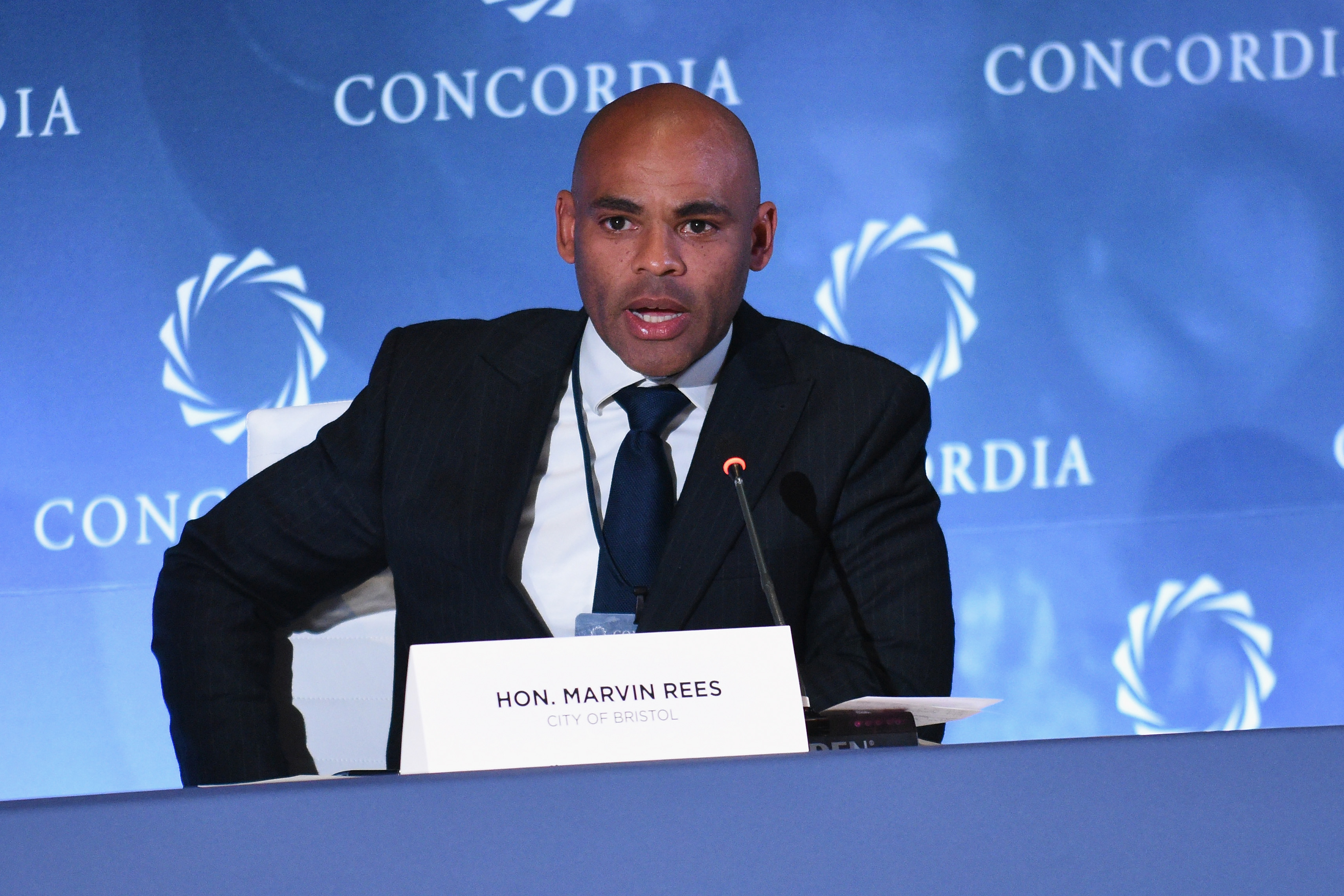 BAFOH submitted a petition to Bristol City Council calling for an end to the arrangement.
Becky James from BAFOH said that there is a "level of complicity" if a city is twinned with one in China.
"If you've got a city that's twinned with one in the Chinese regime it will be receiving Chinese money in investment," she said. "There are large areas of Bristol that are being redeveloped using Chinese money."
But Bristol mayor Marvin Rees said the city was not intending to break its links with Guangzhou and that it was working with British authorities "on all these human rights issues," according to the BBC.
James said that the mayor was "in a difficult position because of the UK's current stance on organ harvesting."
Sir Alan Duncan from the UK's Foreign and Commonwealth Office said in 2016 that the practice of organ harvesting is abhorrent, but was sceptical if it was being done "systematically" in China or at all, and said there was a lack of strong evidence.
He said he had received information from Chinese authorities on their organ donation policies, who claimed their donations are handled in a "clear legal framework that meets international standards."
Other countries have passed written motions to condemn organ harvesting or ban citizens from travelling to China for a transplant.
The European Parliament passed a written declaration on stopping organ harvesting from prisoners of conscience in 2016, and the U.S. Congress unanimously passed a resolution condemning state-sanctioned organ harvesting in China in the same year.
Most recently, in their 2018 report, the bipartisan U.S. Congressional-Executive Commission on China singled out organ harvesting from executed prisoners of conscience as an area of concern for the United States. They also urged the Chinese regime "to ban explicitly in national legislation the harvesting of organs from executed prisoners."
Watch Next:
How Doctors in China Turn into Murderers
Former Chinese surgeon Enver Tohti said he was turned into a killing "robot" while thinking he was working for "a great cause."