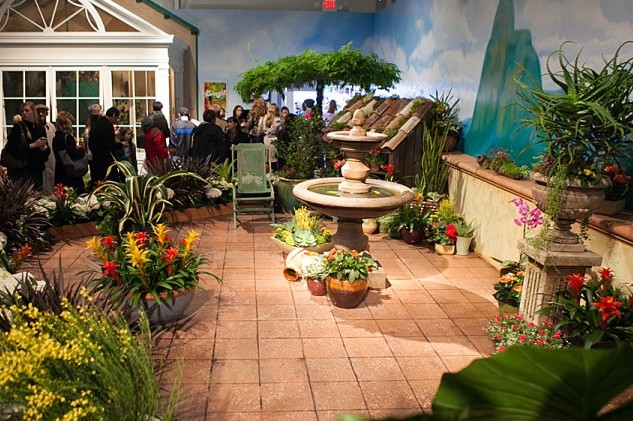 NEW YORK—Macy's annual flower show returned to the store's Broadway and 34th Street location on Sunday. The show is open through April 7.
This year's show is inspired by the Brazilian Amazon rain forest. Palm trees, exotic birds, and a waterfall set the scene.
The windows on 34th Street will also display Macy's Bouquet of the Day, each created by prominent New York City designers. In Herald Square, kids can enjoy an interactive garden among a series of specialty gardens.