Actor Jessie Lawrence Ferguson, whose film credits include a memorable role as a dirty cop in the 1991 blockbuster "Boyz N the Hood," has died at age 77, according to reports.
Ferguson died unexpectedly at his home in Palmdale, California, on Friday, April 26, TMZ reported.
His son told the publication he discovered his father in bed with the TV on, adding that he had been healthy in the days leading up to his death.
Police are not treating the death as suspicious.
No cause of death has been revealed.
Actor Jessie Lawrence Ferguson found dead at home https://t.co/yD23h1oacL pic.twitter.com/qN1tkAezlu

— The Sun (@TheSun) April 28, 2019
'I Could Blow Your Head Off Right Now'
Ferguson's other film credits include "The Chosen One" (1995), Darkman (1990), "Prince of Darkness" (1987),  and "The Adventures of Buckaroo Banzai" (1984), according to IMDb.
He had a trademark extremely deep voice, as when in his iconic "Boyz N the Hood" role as a corrupt policeman he pressed a gun into the throat of the character played by Cuba Gooding Jr. and intoned menacingly: "You think you're tough? I could blow your head off right now. That's why I took this job."
Ferguson was born on June 8, 1941, in The Bronx, New York, according to his bio on IMDb.
News of his tragic death comes days after "Boyz n the Hood" director John Singleton was rushed to hospital after suffering a stroke.
'Boyz N the Hood' Director in Coma
Singleton remains in a coma in intensive care in L.A. after suffering the stroke on Wednesday, April 17, while at the medical facility, according to a statement by the family, cited by the Guardian.
His family has asked for privacy and expressed thanks for messages of support.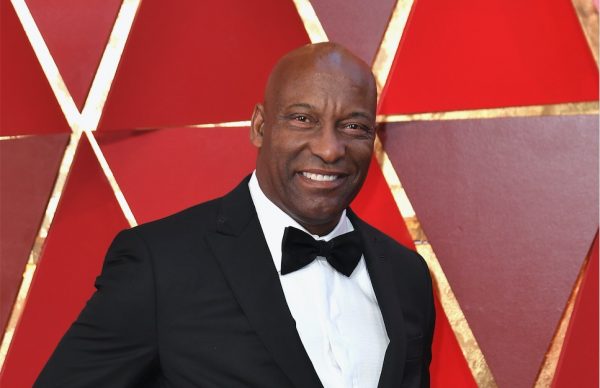 "On Wednesday, April 17th, our beloved son/father, John Singleton, suffered a stroke while at the hospital. John is currently in the ICU and under great medical care. We ask that privacy be given to him and our family at this time and appreciate all of the prayers that have been pouring in from his fans, friends, and colleagues."
"Boyz N the Hood" was called by film critic Roger Ebert "one of the best American films of recent years" and "a human drama of rare power—Academy Award material."
Singleton received two Oscar nominations—best director and best original screenplay—for "Boyz N the Hood."