U.S. Army Sergeant Bowe Bergdahl on Friday was spared prison time for endangering fellow troops when he deserted his post in Afghanistan in 2009, but a military judge ordered he should be dishonorably discharged from the service.
Bergdahl was captured by the Taliban and spent five years under brutal captivity by the insurgent group. He had faced up to life in prison after pleading guilty to desertion and misbehavior before the enemy.
The 31-year-old Idaho native trembled in a military courtroom at Fort Bragg in North Carolina as he waited to hear his punishment.
 Army Colonel Jeffery Nance delivered the sentence in a hearing that lasted just two minutes, and did not comment on his decision. He also recommended Bergdahl be demoted to private.
Prosecutors had asked Nance to send Bergdahl to prison for 14 years for the hardships and injuries endured by service members who searched for the soldier after he left his combat outpost in Paktika province in June 2009 without permission.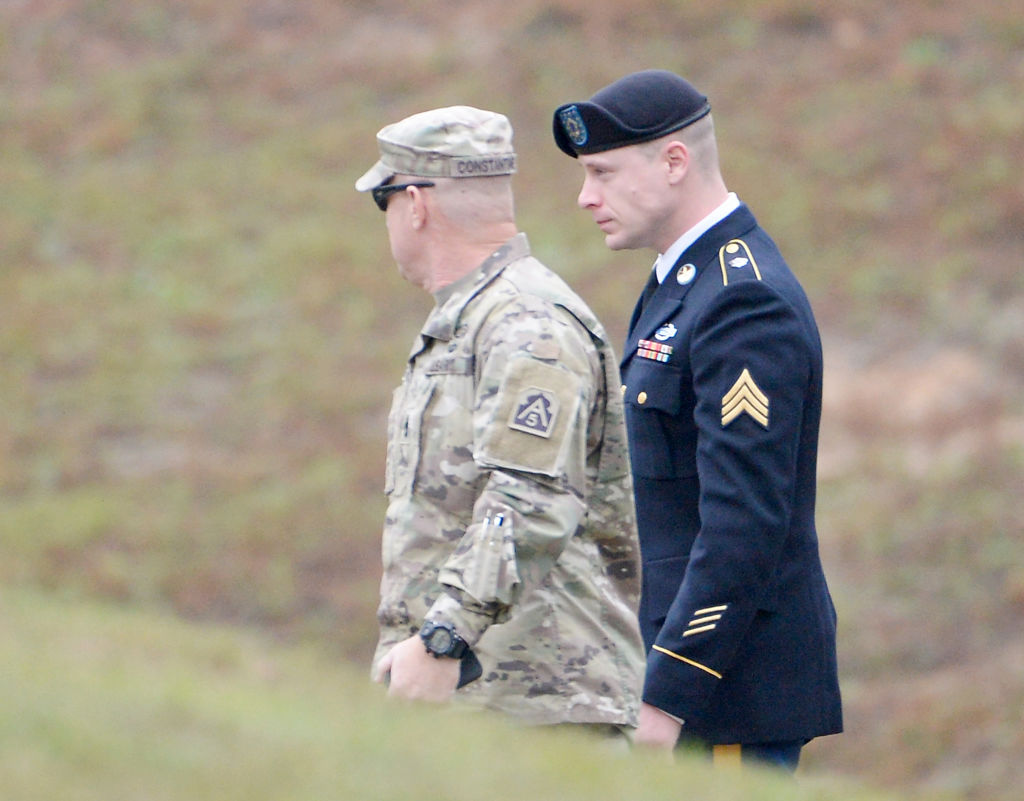 Defense lawyers had said Bergdahl, who experts testified has several mental health conditions, should not go to prison.
"This has been a terrible ordeal," Eugene Fidell, one of Bergdahl's lawyers, said after the hearing. "He's certainly glad this is over."
A dishonorable discharge, given for the most serious offenses, typically means a loss of all veteran and military benefits.
 Bergdahl's case made him a polarizing figure. He drew withering criticism from political leaders in Washington and fellow soldiers, both for the dangerous efforts to find him and the 2014 Taliban prisoner swap brokered by the Democratic Obama administration that secured his release.
Defense attorneys argued at Bergdahl's sentencing hearing that he was a young, hardworking soldier who did not understand the full consequences of his actions when he deserted.
 Bergdahl, who has said he wanted to report problems in his unit, apologized in court this week for the suffering he caused his comrades and admitted he had made "a horrible mistake."
Prosecutors, however, said Bergdahl knew his disappearance would trigger alarm in the war zone.
Prosecutors acknowledged that Bergdahl suffered during his years as a prisoner of the Taliban, but argued that did not diminish the pain of fellow service members who were injured during the futile hunt for him.