UXBRIDGE—A snapshot of voters in the centre of Prime Minister Boris Johnson's parliamentary constituency of Uxbridge and South Ruislip had a mixed bag of opinions about his resignation with most feeling he had outstayed his welcome but at least one believing he had been "stabbed in the back" by his colleagues in the Conservative Party.
David Williams, 81, who voted for Johnson in the December 2019 election, told The Epoch Times: "He has been stabbed in the back by so many people. … There are a lot of snakes, (Michael) Gove in particular."
Williams said: "He has had more to deal with than any other prime minister since Churchill—Brexit, COVID, Ukraine. I can't imagine he had a worse run as prime minister."
"I like him. He's a bit of a blunderer, and he's not a particularly good speaker. But his heart is in the right place and he does his best. For a politician, that's unusual," Williams said.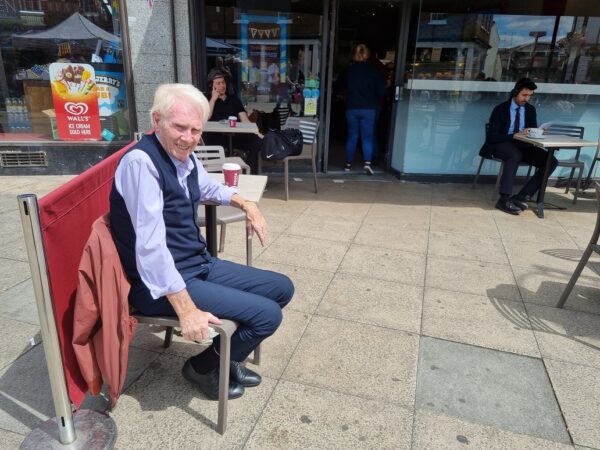 But Labour Party member Richard Cawley had a very different opinion: "I'm happy that he has gone. I never voted for him or his party. It took a hell of a long time to get him out. I thought they were going to have to prise his fingers off the kitchen table."
'I Want This Period of Government by Crisis to Finish'
Cawley, who works in Uxbridge's central library, told The Epoch Times: "I want this period of government by crisis to finish. Since the Brexit referendum in 2016 far too many serious issues have not been dealt with because we have just had one crisis after another."
"I never voted for Brexit but that was democracy. But the way it has been carried out has been crazy. First, they negotiated the Northern Ireland Protocol and then they threw it out."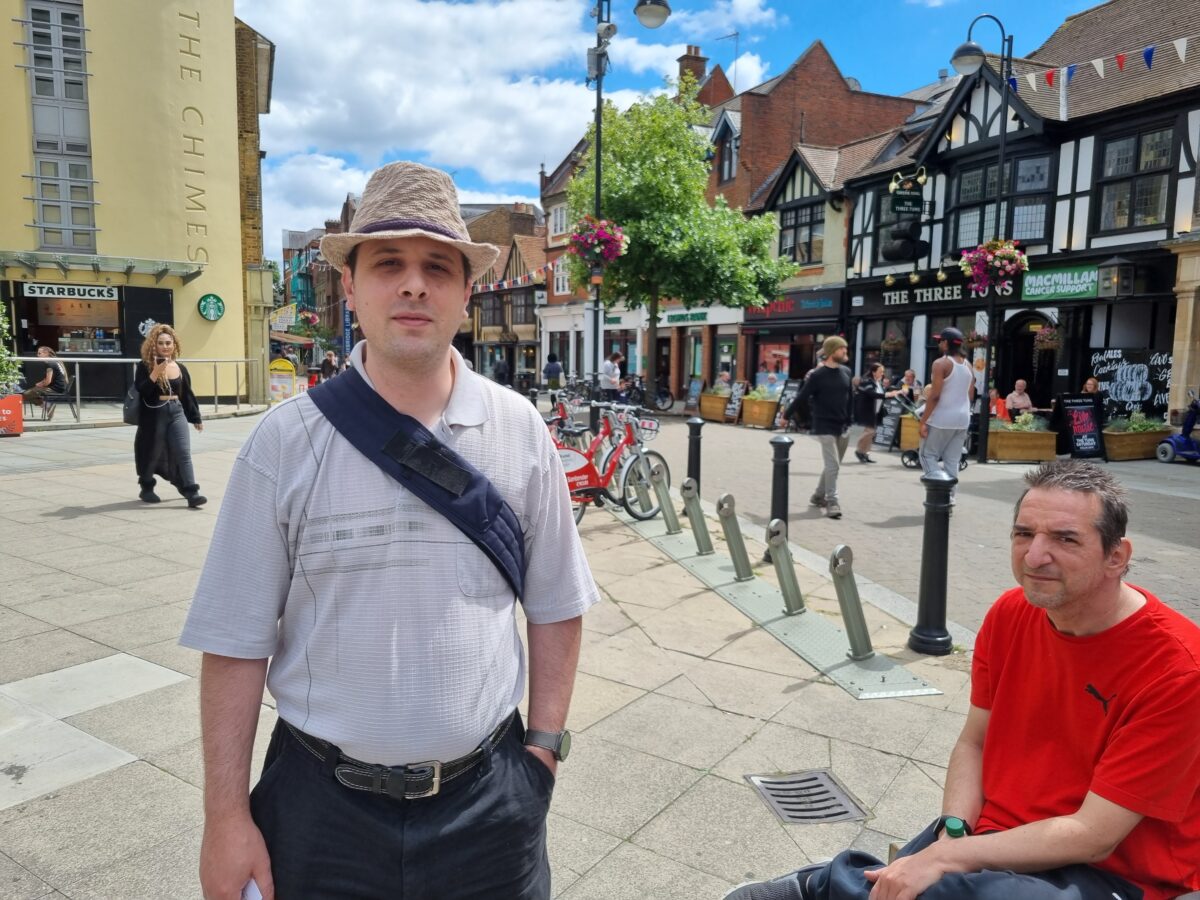 Ferenc Kiss, who is originally from Hungary but became a British citizen earlier this year, said: "I'm happy he is leaving. It was time for him to leave. I think he was good to start with and got Brexit done. But he should have left after partygate."
Kiss, a software developer, was unsure who he would vote for if there was a general election tomorrow: "Originally I was Conservative but then all this happened. But I'm not satisfied with Labour's plan. I'm not sure what I'd do."
Karen Hyatt said she voted Conservative in 2019, mainly to keep out Jeremy Corbyn, while her husband Albie voted Liberal Democrat, but they both agreed that Johnson should have resigned earlier.
'I'm Glad He's Gone'
But her husband said: "I'm glad he's gone. There was no trust left. I think it's a shame. He has gone through the worst period with COVID and Ukraine … but people thought he was a younger man with new ideas and he was different."
Albie Hyatt said he felt Britain was in so much economic difficulties that it should consider a grand coalition with the Conservatives, Labour, and the Liberal Democrats "all pulling together."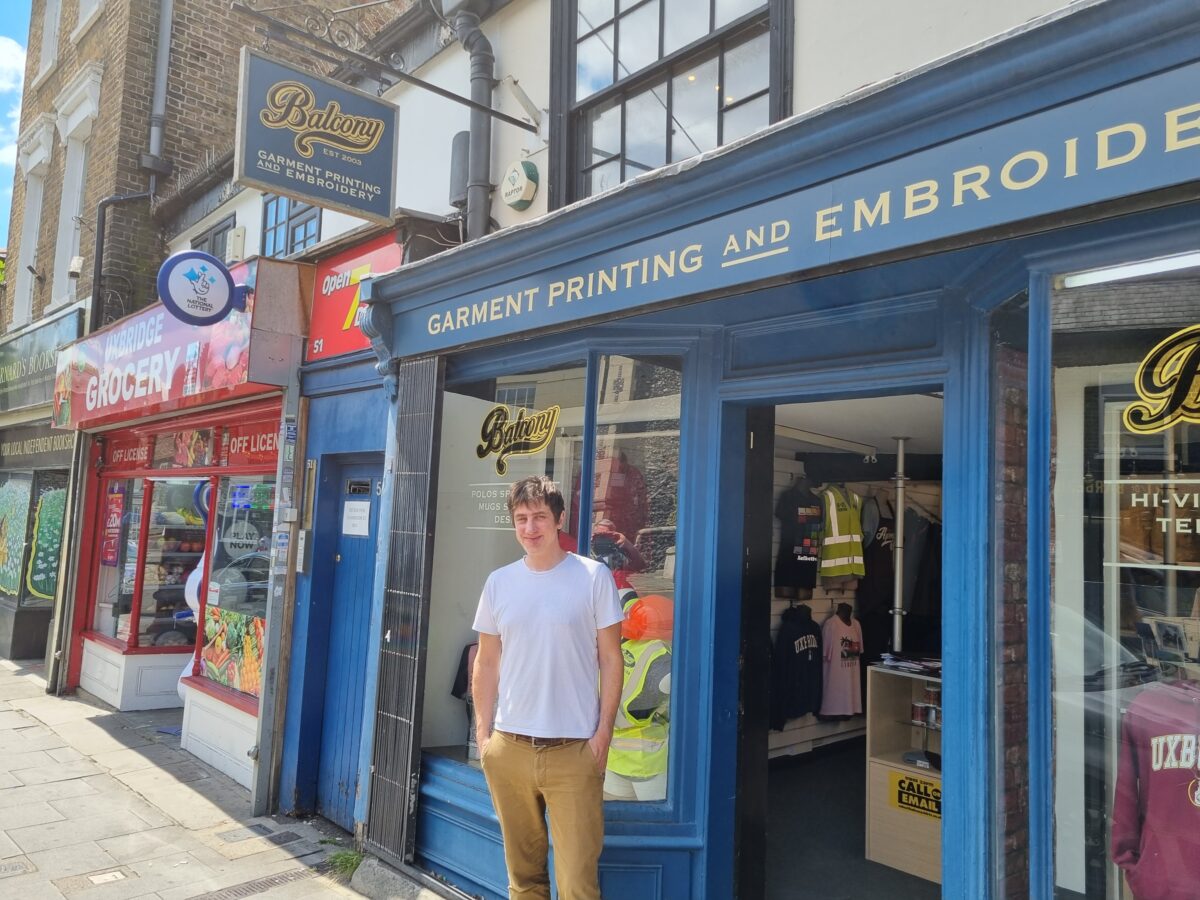 Scott Balcony, who runs a t-shirt shop in Uxbridge, said: "What can you say about him? He's been a complete nightmare as prime minister and as a person. And he isn't walking away for a while."
Balcony said the town, part of the London borough of Hillingdon, had certainly benefited from a lot of publicity since Johnson became MP in 2015 but he said he had not been a great MP, unlike his predecessor Sir John Randall.
As for the future, he said he thought the country might go "from the frying pan into the fire" and added: "I can see an unknown coming through. The big names are all too tainted and have too much baggage. I can see a Cameron-like figure. Maybe someone like Penny Mordaunt, who has kept a low profile."
Sylvia Hooper said: "It was time for him to go. He should have gone earlier. The MPs should have got rid of him when they had the chance [in last month's vote of confidence]. Now it looks like we will have to put up with him as prime minister until September."
She said the last few days had highlighted how the lack of a written constitution meant Britain had no clear way of dealing with a prime minister who did not want to go.
"But as they say in the Chinese curse, we certainly live in interesting times," she said, as she walked off.