Body of Pilot Found: Two Pilot Deaths in US on Friday
March 31, 2013 7:44 am Last Updated: April 3, 2013 5:02 am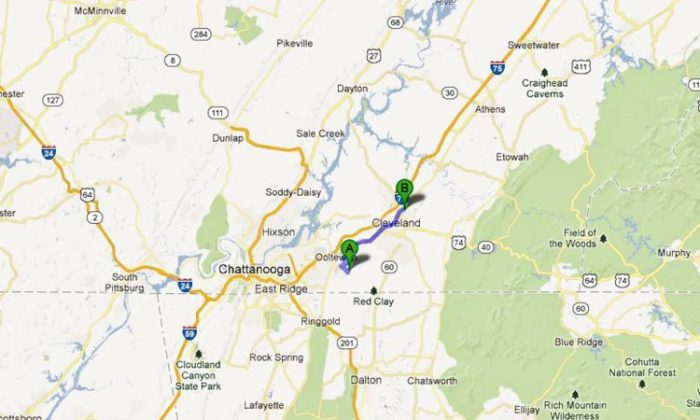 An experienced pilot was learning to fly a single-engine aircraft he had just purchased, when an apparent cockpit canopy malfunction occurred and he was ejected, reports Reuters. 
The copilot survived, and no other passengers were aboard. Authorities searched the rural area of Bradley County, Tenn., to no avail on March 29, the day of the accident.  
When they resumed the search on Saturday, they found the pilot's body caught in a tree. The identities of the pilots have not yet been released. The flight left from Collegedale Municipal Airport near Chattanooga Saturday afternoon.
The National Transportation Safety Board (NTSB) is investigating whether the pilot was wearing his safety harness and whether reports that the aircraft went into a nosedive when he was ejected are true, reports Reuters. 
NTSB tweeted on Sunday that it is also investigating the death of a pilot about four miles south of Hawley, Minn., on Friday. 
The pilot was the only person on board the Cessna 152, which crashed under unknown circumstances, reports the Aviation Safety Network. 
The pilot was on his way from Richard Bong Airport in Wisconsin to Moorhead Municipal Airport in Minnesota. 
He was identified on Saturday as Kevin Ferris. He was on his way to visit his parents in Moorhead, Minn., when he contacted family to say he was turning around because fog was an issue, reports NBC.
The Federal Aviation Administration is investigating the accident.
In a March 12 press release, NTSB stated that about 1,500 general aviation accidents occur every year in the country, with about 475 pilot and passenger fatalities and hundreds of injuries.