COSTA MESA, Calif.—Despite fears of a recession, supply chain disruptions, and ongoing COVID-19 restrictions in many other parts of the state, Bloomingdale's South Coast Plaza in Orange County recently held a grand opening to celebrate its new Collage Culinary Experience and other new renovations.
The store teamed up with StyleCon for its "Eat, Play, Together" VIP red-carpet celebration on Oct. 1, with over four hundred guests from the community coming together to be the first to experience the food and beverage offerings of Collage. Live music included a performance by Anatalia Villaranda of American Idol and The Voice.
A special ribbon cutting ceremony was led by Orange County Supervisor Katrina Foley, Costa Mesa Mayor John Stephens, Costa Mesa City Councilmembers Manuel Chavez and Jeff Harlan, Collage Culinary Experience founder Morgan Zhang, and Bloomingdale's General Manager Preston Antonini.
"It is so wonderful to see South Coast Plaza back and vibrant with such a diverse cuisine here," Supervisor Foley told The Epoch Times. "Everybody here at Bloomingdale's and Collage are doing everything they can to bring tourism back to Orange County and we are just so excited. And it's great it's owned by someone local, right here in Newport Beach."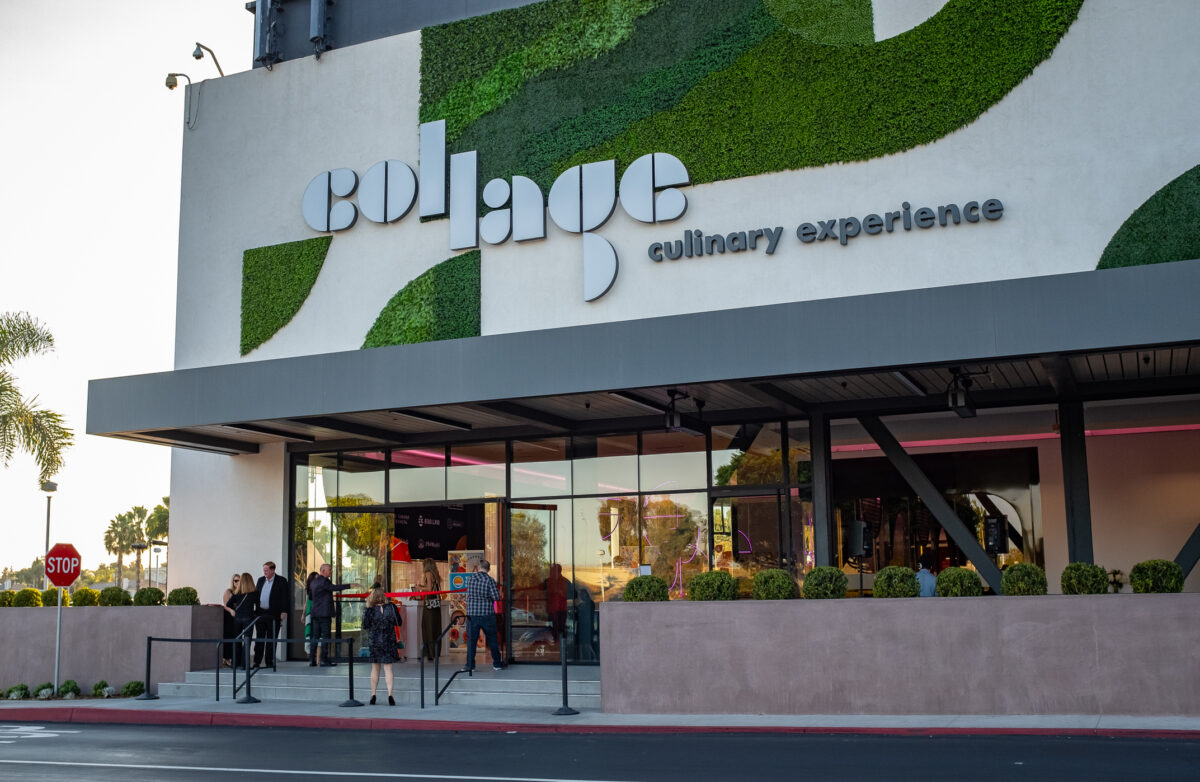 Bloomingdale's originally announced the grand opening of its South Coast Plaza store on Sept. 16 after the completion of a year-long renovation of the second floor of the building.
"This opening is spectacular," Mayor Stephens told The Epoch Times. "Do you know that 300 people line up (at South Coast Plaza) at 11:30 a.m. every day to get in. That type of foot traffic and exposure to Costa Mesa restaurants after the pandemic is something we couldn't even imagine being possible."
"Once they are done eating this beautiful food in this beautiful place, where do they go? They go to Bloomingdale's, they go to Nordstrom, and they spend money, and it feels amazing," Stephens said. "This is a big deal. South Coast Plaza has been doing very well, they were very creative during the pandemic. The first to shut down and the first to think of a way to reopen was South Coast Plaza."
Listed as number 6 in the top 10 most valuable malls in the country, by Compass Point Research & Trading, LLC, South Coast Plaza, owned by Orange County's Segerstrom Family, had over $1.27 billion in pre-pandemic tenant sales.
Located on two upper and lower floors within Bloomingdale's, Collage is a hip culinary hangout showcasing international cuisine, such as the renowned Singapore eatery Paradise Dynasty, which boasts more than 100 world-wide locations.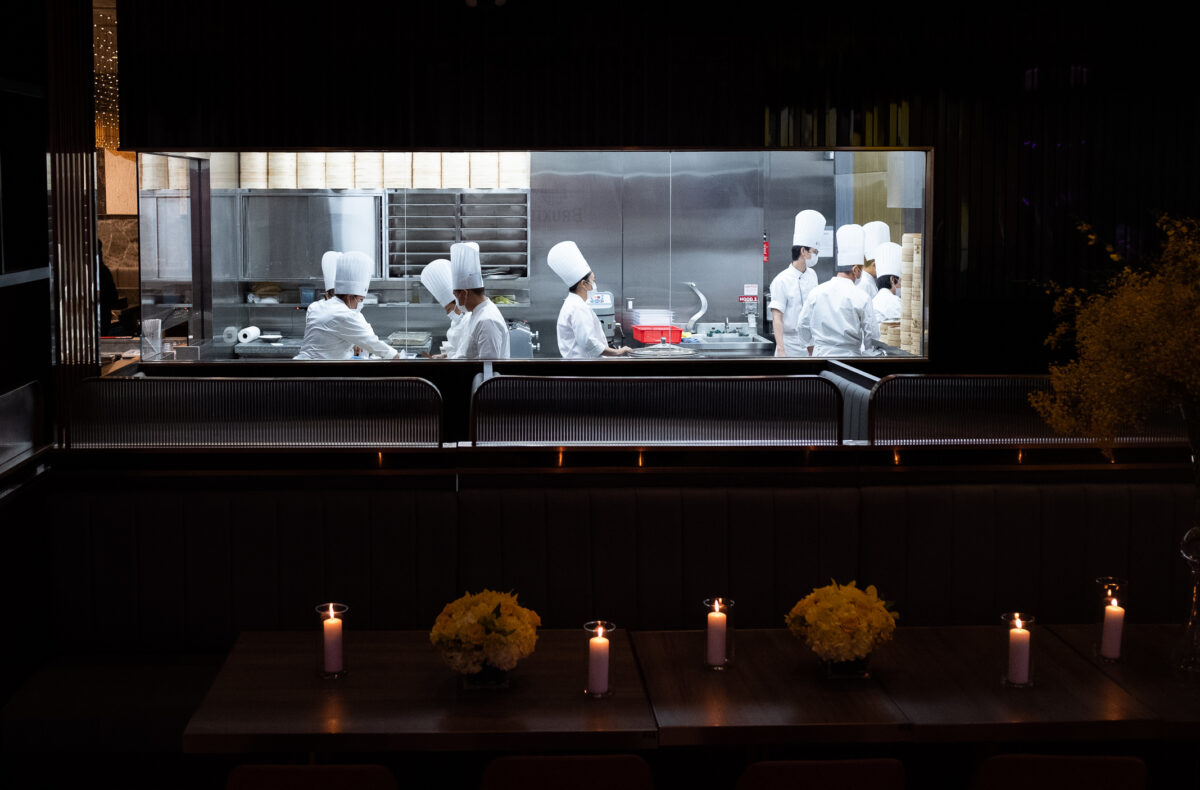 Also making its long-awaited United States debut during the event was Mah Jong's by Chef Mike, as well as Le Shrimp Ramen. Additional eateries soon joining Collage's collection are Bruxie, Egg LXII, Mochinut, PhoHolic, Churrino, Cha Redefined, and others.
The three days of events around the Collage grand opening included the unveiling of Bloomingdale's luxury "fragrance hall" and fine jewelry pavilion, the first of their kind in Bloomingdale's department stores throughout the nation.
On Thursday evening, Alzheimer's of Orange County was the chosen non-profit beneficiary of a private one-night only shopping opportunities event where guests enjoyed tastings from the popular South Coast Plaza restaurant, Anqi, along with a live standup comedy show.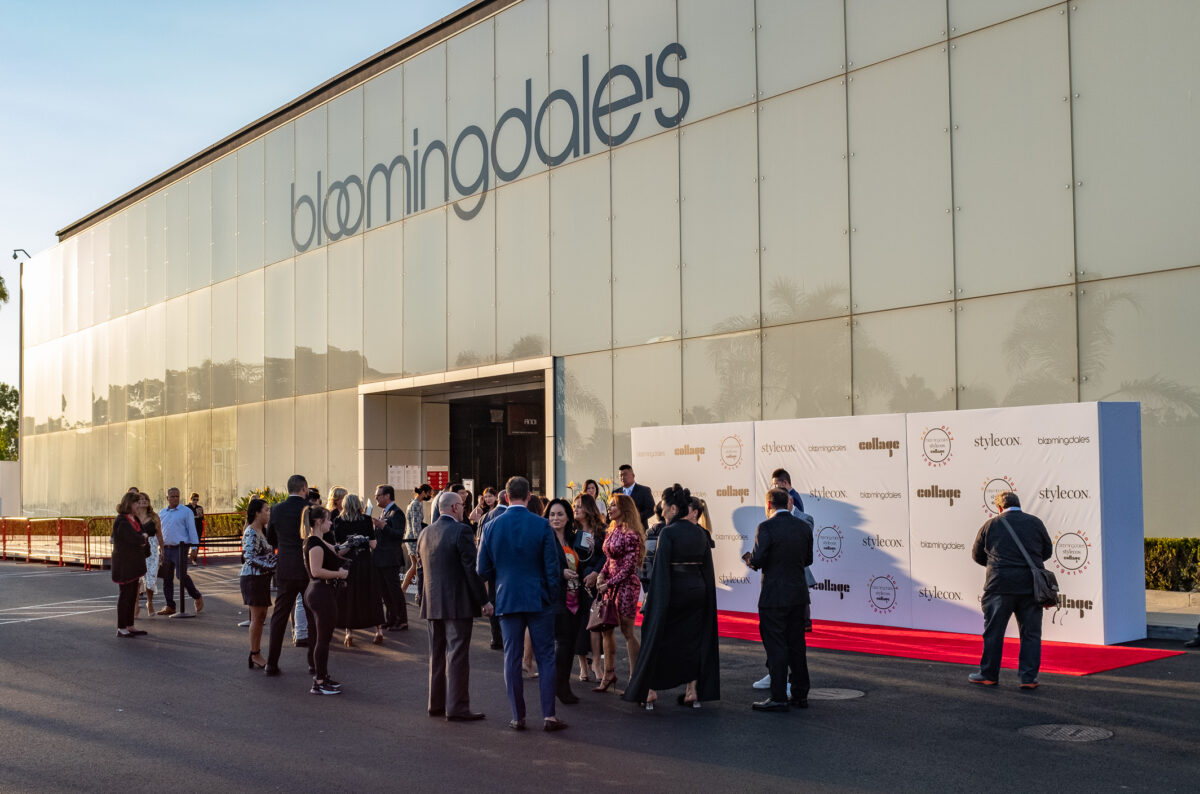 A live show was held on Saturday in Bloomingdale's, presented by StyleCon, showcasing trends in international cuisine, beauty, and fashion. The StyleStage was co-hosted by TikTok "phenom" Leah La Rosa and television and syndicated radio personality Chef Jamie Gwen.
Thousands of shoppers joined the event throughout the day, including more than one hundred social media influencers, and all guests were treated to Collage restaurant tastings.
"It is really something to see the community come together in such a big way for the first major post-pandemic event," Bloomingdale's general manager Antonini said in a statement, describing the grand opening weekend as "signaling the turning of the corner on economic revitalization in Costa Mesa and Orange County as a whole."