Michael Bloomberg's presidential campaign used prison labor to make phone calls to prospective voters.
The campaign used a third-party vendor to contract a company called ProCom, which has two call centers operating from state prisons in Oklahoma, reported The Intercept. Prisoners housed at one or more prisons were contracted to make calls on behalf of the former New York City mayor's 2020 campaign.
A source told the digital outlet that women incarcerated at the Dr. Eddie Warrior Correctional Center made phone calls to California. The women told people they called at the end of each call that the calls were paid for by Bloomberg's campaign.
Julie Wood, a campaign spokeswoman, told The Intercept that the arrangement did take place but claimed ignorance of the practice.
"We didn't know about this and we never would have allowed it if we had," Wood said. "We don't believe in this practice and we've now ended our relationship with the subcontractor in question."
The campaign dropped the contractor when it learned of the arrangement, Wood said.
Earlier today, a news outlet accurately reported that a subcontractor for one of our vendors was using prison workers to make phone calls on behalf of my campaign. After learning this, we immediately ended our relationship with that company.

Full statement below: pic.twitter.com/0KJ8y8Iqxj

— Mike Bloomberg (@MikeBloomberg) December 24, 2019
In a statement released on Tuesday afternoon, Bloomberg wrote: "I'm not attacking the news: the story was fundamentally accurate."
"We only learned about this when the reporter called us, but as soon as we discovered which vendor's subcontractor had done this, we immediately ended our relationship with the company and the people who hired them," he added.
Bloomberg, 77, the richest person in the 2020 field, entered the race last month and has vowed to spend tens of millions of dollars on his bid for the presidency. His net worth is estimated at $56 billion.
John Scallan, a ProCom co-founder, told The Intercept that his company pays imprisoned workers $7.25 an hour, the minimum wage in Oklahoma. The company pays the state's Department of Corrections, he said, which passes on the money to workers.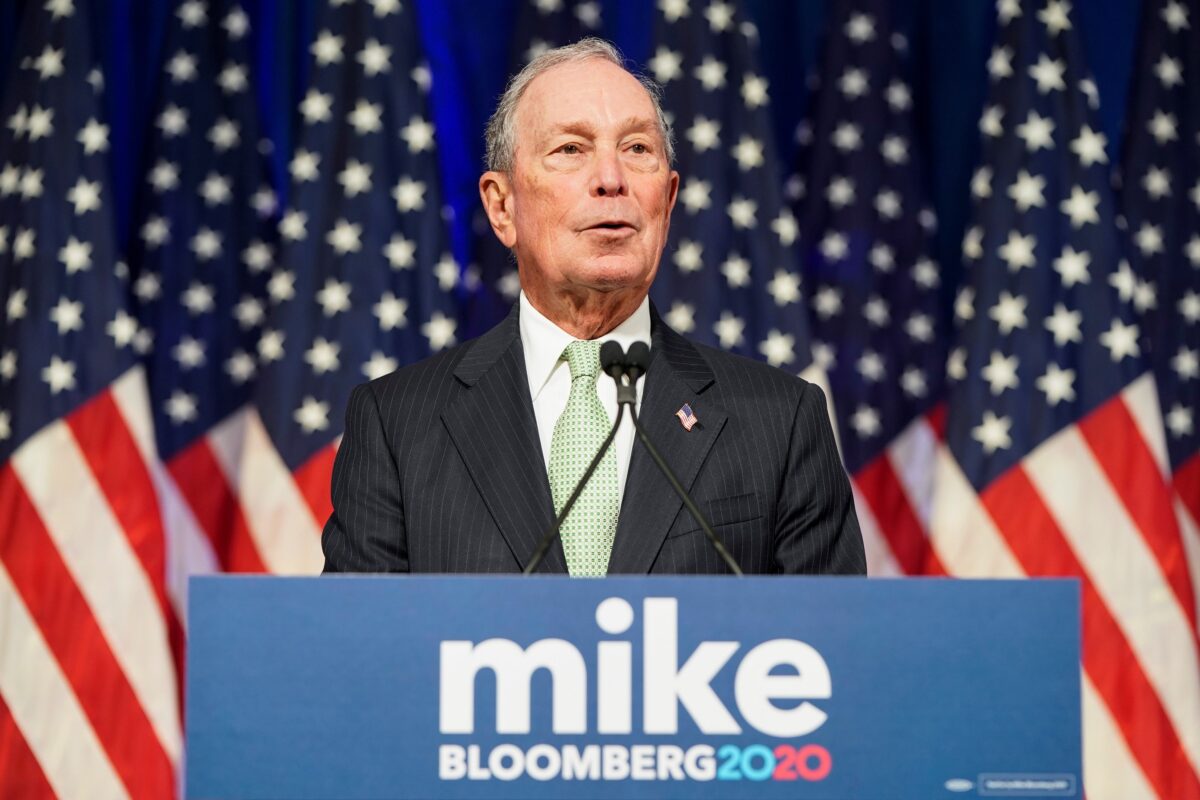 But the department's website says the maximum monthly pay for prisoners performing "institutional job assignments" is $20.
"I can tell you unequivocally that is not us," Scallan said. "Some of them are making that much every day."
The confirmed use of prison labor came about three weeks after Bloomberg announced three criminal justice reform policy proposals that were aimed at driving down the number of people in prison.
"I'm running for president to fix our country's most difficult problems—including ending the era of mass incarceration, which has needlessly destroyed millions of lives," Bloomberg said in a statement. "The initiatives we announced today will be an important first step toward building a fairer, better country. We cut incarceration by 39 percent in New York City, while also cutting crime to record lows—and we can do the same nationally."
The proposals included a national initiative to reduce the incarceration of young people, expanding federal funding of alternatives to prison for adults, and investing funds in "proven, community-based violence-interruption strategies that address the root causes of crime and prevent violent behavior before it occurs."