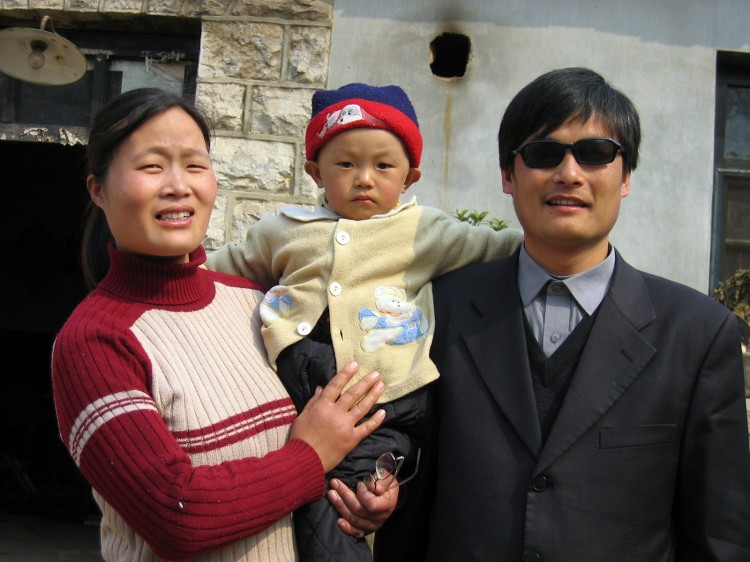 Chen Guangcheng, the human rights lawyer whose recent dramatic escape has drawn international attention to the Chinese regime's human rights abuses, is now in the custody of U.S. officials, according to a human rights group.
ChinaAid, a Christian human rights organization, reported early on the morning of April 28 that Chen was safe, in U.S. hands, and that high-level talks were taking place between Chinese and American officials on Chen's fate. 
Bob Fu, the president of the group, delivered a message to the U.S. in the notice.
"Because of Chen's wide popularity, the Obama Administration must stand firmly with him or risk losing credibility as a defender of freedom and the rule of law. If there is a reason why Chinese dissidents revere the US, it is for a moment like this," he said, according to the press release.
"This is a pivotal moment for US human rights diplomacy."
Read analyst Zhang Tianliang's take on the implications of Chen's escape for the current crisis in the Chinese regime.
Prior to finding safety in US hands, Chen Guangcheng issued a video message directed to Chinese Premier Wen Jiabao, asking him to protect Chen's family, fight corruption, and to punish those who had attacked them.
Chen Guangcheng's message to Chinese Premier Wen Jiabao