Is Microsoft's Bing Finally the Google Killer?
September 28, 2012 3:51 am Last Updated: August 14, 2015 5:12 pm
Yesterday Microsoft announced an interesting element of their Bing search revamp, a partnership with Klout as an influence modifier for the product. With this latest modification, social partnering deals, and the recent "sidebar" addition, is Microsoft capitalizing on recent Google search and social woes? You betcha, and here's why. 
Back when Microsoft purchased the natural language search engine Powerset, I would not have given ten cents for the software giant's chances of overtaking Google in search. The so called "search engine wars" of 2006 thru 2008 saw a host of would be search competitors try every relevant thing from artificial intelligence (AI) to people powered search, and far beyond. In a nutshell, even the massive PR machinery of Waggener Estrom, fueled by $100 million in campaigning dollars, did not seem to make much of a dent in Google's search armor. Fast forward to now. 

Google's Worst Enemy – Google
Google business expansions have had as many or more negative effects as profitable ones the last couple of years. The timeline of Larry Page took over the leadership, Google launched Panda, and a paradigm shift away from small publishers and the private web toward major media, some say have shattered SEO and a great many Google relationships. Throw in leaks revealing human filterers taking down site ratings when everyone assumed machines power Google's anti SPAM unit, and then there are the growing list of competitors to consider – and all those Facebook and Twitter users. 
Next, G+ goes live and takes on not only Facebook, but Twitter and anyone in the social sphere. The ITA software acquisition, Zagat, Motorola, rumors of Google Travel, the big picture reveals a company with more competitors and enemies than friends in many ways. Founder Sergey Brin's "Don't be evil" echoes idly to an ever diminishing crowd of fans. Microsoft knows the score here, and theKlout announcement proves perfectly what everyone knows is the central issue of business online, user trust. 
Mat Honan encapsulates Microsoft's greatest competitive edge right now, as well as what should be Google's biggest fear in this article on Gizmodo. The Case Against Google is a story of subversion, trickery, and selling out for monetary gain by the most successful (trusted) company the Internet has yet spawned. Court cases with Oracle, over the ITA buyout, continual IP fights, and the real corruption of the company's core product – Bing probably didn't have a chance to beat Google, but it appears Google has beaten themselves. I know the reader is asking; "So, what does Klout mean in all of this?"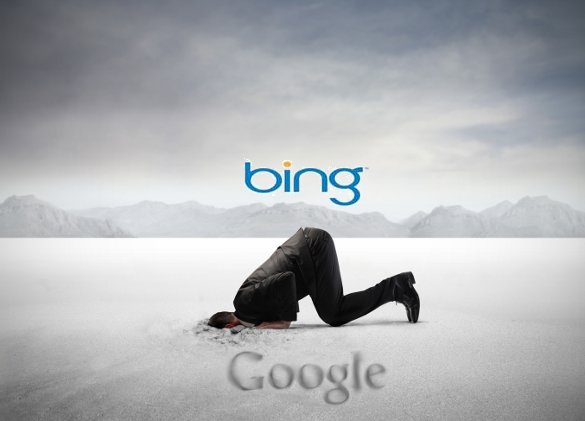 Being Trustworthy – The Ultimate Relevance
Trust. Larry Page's "Page Rank", so called "trust rank" for SEO peeps, "relevance", the essence of what people want from search is the same thing they want from companies. Let me quote from Derrick Connell, Corporate Vice President, Bing: 
"This is an alliance based on a shared belief that people are at the center of task completion. To help you find the right person we need to determine who is influential and trusted on different topics on the web. Bing and Klout share this vision."
The Bing spokesperson is reflecting the factors that make up trust where search is concerned here. We've seen what user reviews can do for the online travel business when credible, TripAdvisor proved both the positive and negative of user generated reviews. Google created g+ to push social to the next level, too late however, Facebook and Twitter being so entrenched with users. So now we are at a juncture where Google search "trust" is waning, and where Bing can gain the "trust" by adding "authority" where it counts most – to what you are looking for on the web. 
Classifying and organizing data, this was always what Bing (Powerset) was designed to do. I know so out of dozens of conversations with the founders, Barney Pell, and the team. Back then (2007) Powerset was pitted against another search startup called hakia. While hakia's rocket scientist Dr. Riza Berkan built a so called "semantic search" engine aimed at AI, Powerset was always about classification and a sort of spatial organization. The point here is, the quest has come full circle now. The video from BIng at bottom shows some of this organizational/social relevance aspect. 
Relevance and usefulness is in reality all about trust, and there is no more trusted influencer in any realm than the expert and/or a circle of friends. Klout and the other trust variables mentioned by Bing, these are the perfect Google killer. Or so we shall soon see. 
Photo credit: Relevance courtesy © olly – Fotolia.com
The Epoch Times publishes in 35 countries and in 19 languages. Subscribe to our e-newsletter.