Billy Horschel, uncertain of playing from back stiffness, opened the Farmers Insurance Open with the low score of 63, -9, on a rare Wednesday start at the North Course, Torrey Pines in La Jolla, Calif.
Michael Thompson is in second at 8-under; while Kevin Tway and Stephan Jaeger, Germany, finished third with 7-under.
The leaders took advantage of the easier scoring North Course to include Ricky Fowler, Doug Ghim, and Francisco Molinari (Italy) to tie for fifth at 6-under.
John Rahm, world #1 from Spain, is also tied for fifth, scoring the lowest on the longer South Course. He won his first PGA Tour event in 2017 at Torrey Pines, and won his first major last year here at the U.S. Open.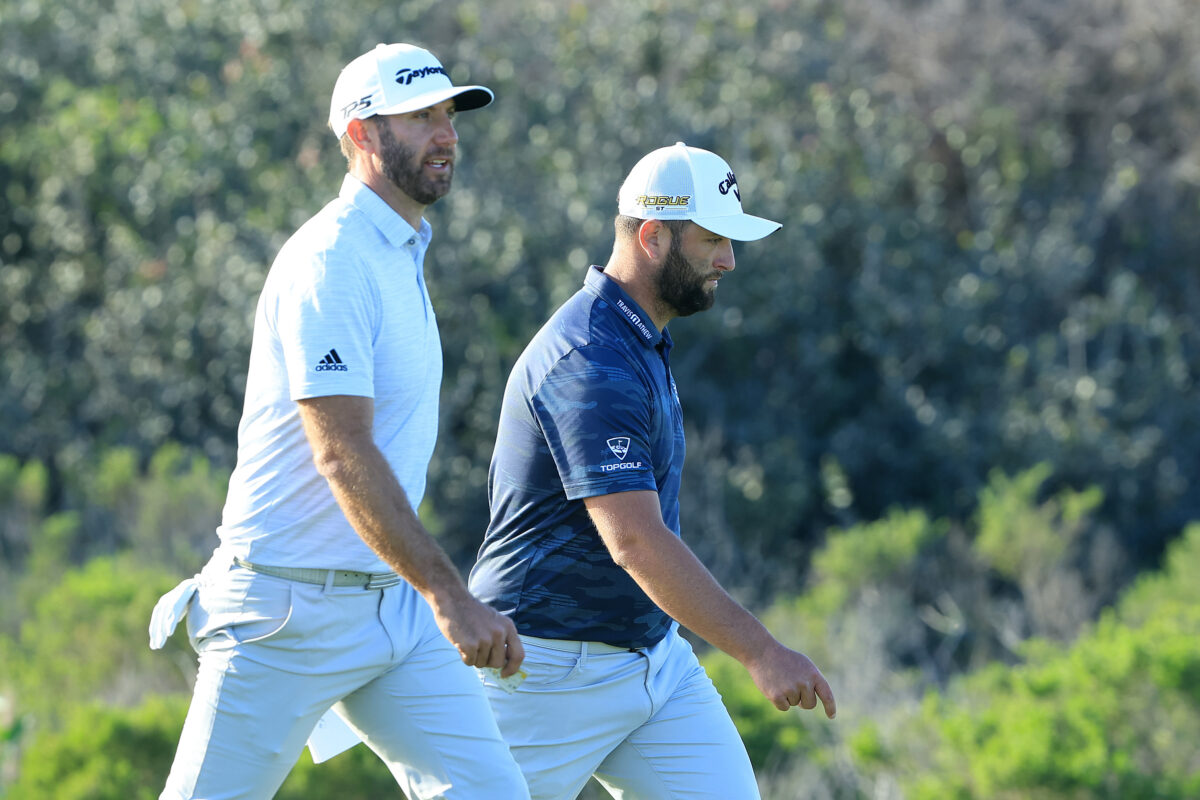 Rahm has stated that he likes the tough conditions at Torrey Pines; and would prefer more difficult conditions, long yardage with tall rough, at more PGA tournaments.
"The conditions were relatively easy. I mean, there's not much wind, but you've still got to play this golf course," Rahm said. "I hit it great off the tee, put myself in really good positions, and the few times I was off, for the most part I was able to give myself a chance to save the hole so I think that was the key."
Horschel has won six times on the PGA tour and began the first two holes with birdies; he had no bogeys, and also birdied holes #5, #7, #9, #11, #12, #14, and #17.
"I told my caddie, 'Let's just go out there, no expectations, and just enjoy,'" Horschel said. "And I think we did a really good job of that. My game is in a really good spot."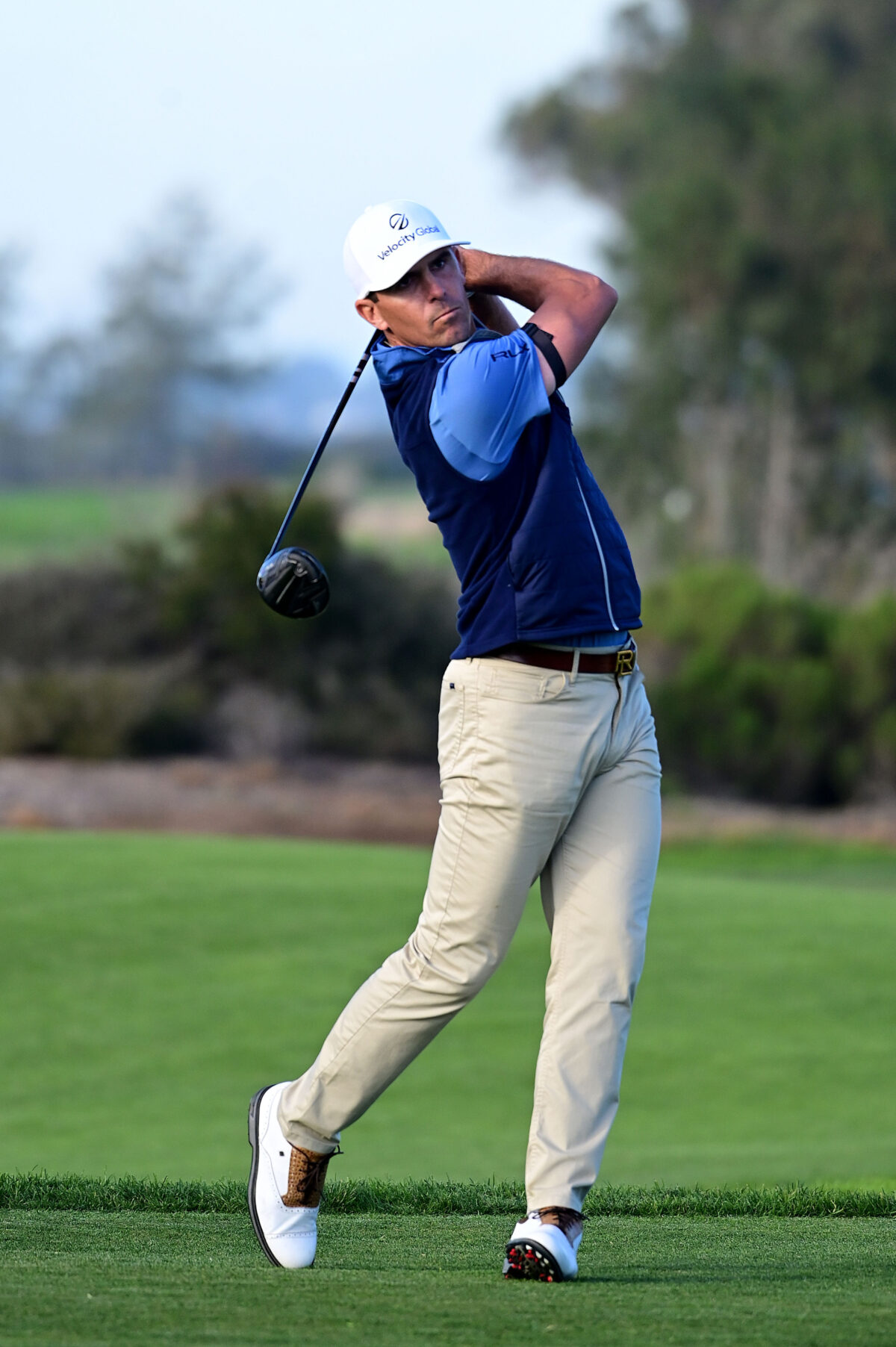 Horschel finished 36th at the Sony Open in Hawaii two weeks ago, where the upper back injury began. He was thankful for the trainers who gave him the treatment that allowed him to compete.
"Still a little worried when I woke up this morning and it felt pretty good. Thankfully all the work we've done and everything I felt, it never got any tighter," said Horschel. "I didn't know if I was even going to tee it up today when I woke up. Even when I was hitting balls, I still wasn't sure whether I was going to tee it up."
Other notables are Jordan Spieth, Brooks Koepka, and Bryson DeChambeau, who are all tied for 57th at 2-under. DeChambeau drove the green on the 5th most difficult #11 hole of 339 yards to birdie after a two-putt.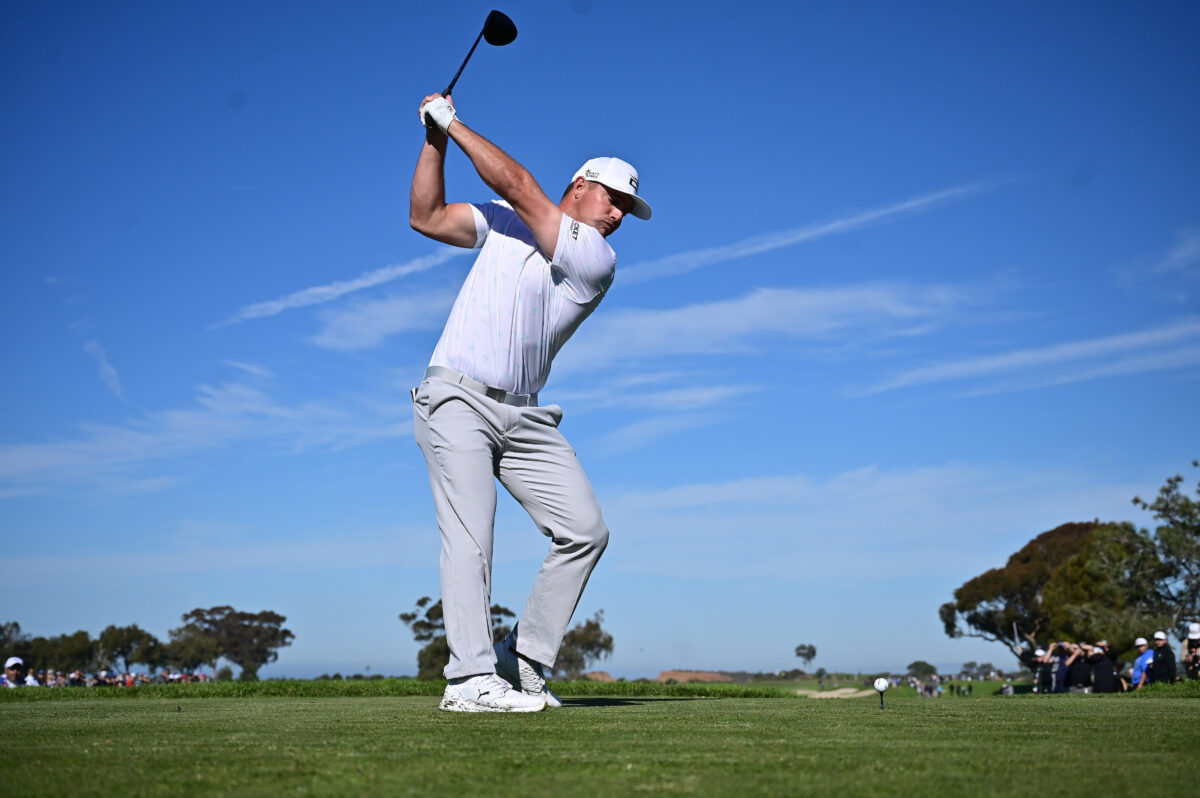 Current FedEx Cup points leader Hideki Matsuyama shot an even par 72 on the South Course, as did as defending champion Patrick Reed.
The featured group playing alongside Rahm included Dustin Johnson and Justin Thomas. Both shot 4-under on the South Course to tie for 31st.
The PGA scheduled the Farmers Insurance Open to play Wednesday through Saturday, avoiding the NFL Divisional Championships playing on Sunday.