LOS ANGELES, Calif.—Two bills in California's state Senate and Assembly could dramatically alter the state's bail system, and in many cases, eliminate bail completely.
Sen. Robert Hertzberg and Assemblyman Rob Bonta introduced identical bills to the Senate and Assembly called The California Money Bail Reform Act of 2017, which aims to reduce the number of people detained before trial. This month, the senate bill passed its first hurdle, the Senate Public Safety Committee.
Advocates say the reforms to the bail system could help the more than 45,000 Californians currently awaiting trial or sentencing. With the most common bail amount set at $50,000 (which translates into a nonrefundable $5,000 fee), the system has been criticized as unfairly punishing the poor. "Every day, thousands of Californians who are awaiting trial are forced to be in jail because they don't have the money to post bail," Hertzberg said, in a press release.
The legislation would require all California counties to establish pretrial services agencies that would assess in the hours after an arrest whether the detained person is dangerous to the public or a flight risk.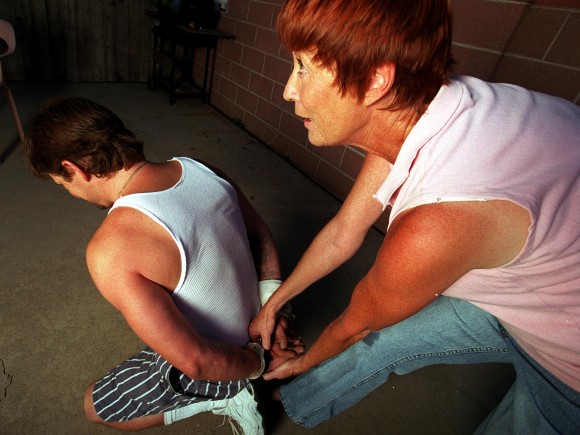 A judge would then decide whether to release that person under certain conditions, such as remaining under house arrest or wearing an ankle monitor, or to keep them in custody. If the person is deemed to be a flight risk, a judge could still set a bail, but "at the least restrictive level necessary to assure the appearance of the defendant in court."
Sharon Dolovich, director of the UCLA Prison Law and Policy Program, said the bill would benefit defendants who can not afford bail, but it's possible the pretrial assessment process could take longer than the current bail system.
"There are reasons to be concerned about using a risk assessment to determine who should be released. If we do use a risk assessment tool, we'll need to be very careful and thoughtful about how we craft it and how it is applied," said Dolovich.


The law, if passed, could eliminate as many as 1,600 jobs in the California bail industry. LeeAnn Curtis, a licensed bail instructor and owner of Alder Creek Bail Bonds, says it could lead to more defendants failing to appear in court. The bail bond industry creates an incentive for defendants to appear by requiring a fee, co-signers, and collateral. "When you take that away, there is no one in pretrial services that will be doing that job," said Curtis.
A 2008 study by the Administrative Office of the U.S. Courts found that "defendants released through surety bond were less likely to miss their court appearances and become fugitives than defendants released through other means, including deposit bond, conditional release, and release on own recognizance."
Surety bonds are obtained by paying a bail agent a fee, usually 10 percent of the bail amount, to post bail. This money is not returned and if the defendant does not appear in court, a bail agent is authorized to find and arrest the defendant.
The state of New Jersey implemented similar legislation starting Jan. 1. The New Jersey Association of Counties filed a complaint in December alleging that the state did not provide additional funding for tens of millions of dollars in costs to comply with the law, but the complaint was rejected by the state.