Amazon founder Jeff Bezos, the world's richest person with a $160 billion fortune, gives barely any money to charities, according to a new report.
Citing public records, the New York Post reported that Bezos, 55, has given just over $145 million to charity over the years.
That figure equals .0906 percent of his fortune.
"Out of $100,000, that would be like spending $90.06 on charity," the outlet noted.
That figure is below President Donald Trump (3 percent), former New York City Mayor Michael Bloomberg (13 percent), and Microsoft founder Bill Gates and his wife Melinda Gates (37 percent), according to the Post, which said it gleaned records from The Chronicle of Philanthropy, Forbes, and the IRS.
The report did not include a new $2 billion pledge that Bezos and his recently estranged wife announced last fall, saying even with the pledge Bezos's giving total was well below other major wealthy philanthropists like the Gateses.
Bezos and his wife said in September 2018 they would issue annual awards to groups that help shelter and feed families with young children in addition to launching free preschools in underserved communities.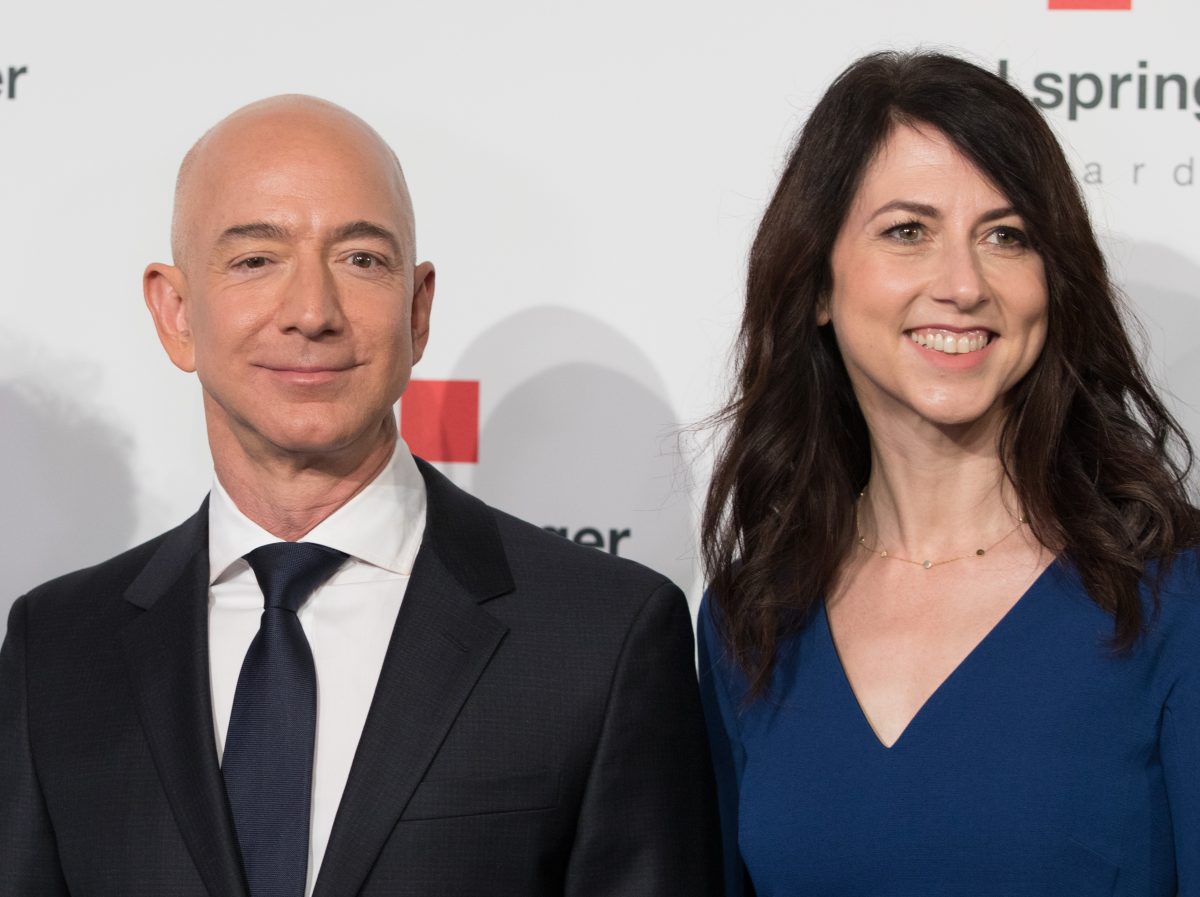 "Two billion dollars is a lot of money, and it could do an incredible amount of good," Henry Berman, CEO of Exponent Philanthropy, a nonprofit that supports leanly staffed philanthropic groups, told USA Today at the time.
He noted that the focus of the planned giving was politically unobjectionable.
"It's apple pie and Chevrolet stuff. Who in their right mind would argue against trying to help homeless people and underserved preschoolers?" he said.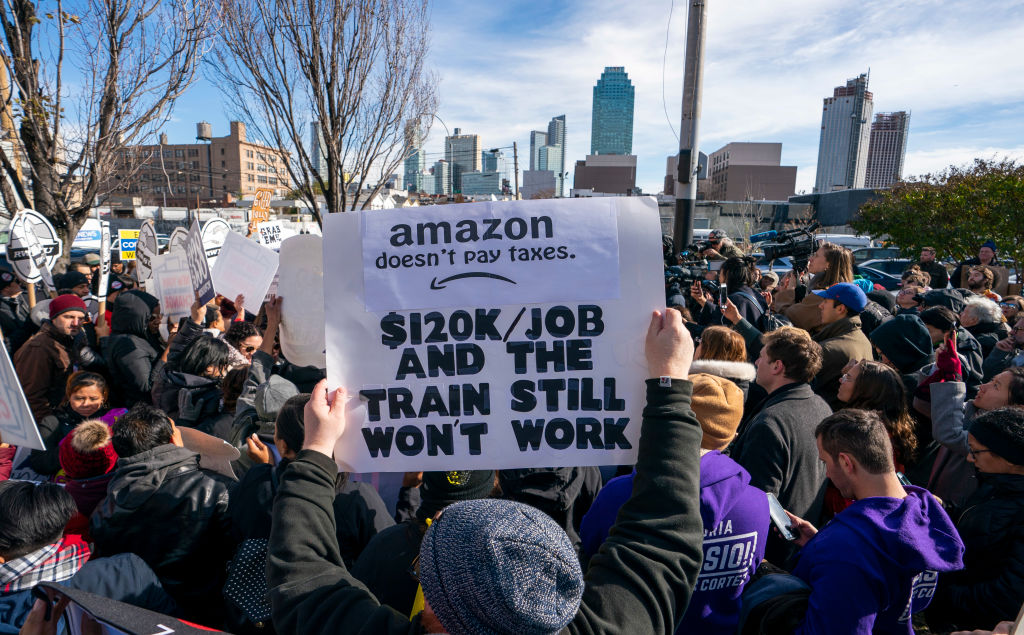 Amazon HQ Backlash
Amazon recently chose the Long Island City neighborhood of New York City as one of two locations for its new headquarters. Crystal City, Virginia, was the other.
Many lawmakers and activists in New York have protested the move.
"It's not very encouraging. Bezos needs to be more philanthropic," Queens City Councilman Jimmy Van Bramer, whose district includes Long Island City, told the Post about the small percentage of his wealth that Bezos has donated.
"The record of both Amazon and Jeff Bezos reveals that they are takers, not givers. When they make promises of how generous they will be, I look at what they have done in the past to know what the truth really is."
Hundreds protested after the move was announced at a rally where Van Bramer spoke. Later that day, U.S. Sen. Kirsten Gillibrand (D-N.Y.) took to Twitter to denounce the move.
My statement on @amazon's announcement of a new headquarters in New York City: pic.twitter.com/nwNVpyh1AP

— Kirsten Gillibrand (@SenGillibrand) November 14, 2018
"What we've seen here is a process that no American city should have to endure," Van Bramer told Bloomberg before the rally. "A governor and a mayor who claim to be progressive Democrats throwing nearly $3 billion at the richest man in the world and then promising a secretive grease-the-wheels process that avoids 'messy' public votes and hearings that might muck up the works."
But some officials said the backlash stemmed from a misunderstanding about what the move entailed and said people would be happy with Amazon being in the city in the future.
"A lot of that initial reluctance will burn off and people will realize what a great deal this is for New York City, because it's an endorsement of who we are as a city: innovative, diverse, open—and that's exactly why Amazon chose to come here to begin with," New York Deputy Mayor Alicia Glen told CNBC.
"I can guarantee you five years from now all New Yorkers will be thanking us for having brought them," she said.
While Amazon could receive up to $500 million in tax exemptions and $3,000 per new job, the jobs the company has promised—25,000—will make the deal worth it, Glen said.
From NTD News