Former President Bill Clinton, who was impeached in the late 1990s, weighed in on the articles of impeachment that were laid out by House Democrats against President Donald Trump.
The former president demurred when he was asked about the articles of impeachment by a reporter at a Clinton Foundation program in New York City on Tuesday.
"They're doing their job as they see it and we should wait to see it unfold," Clinton told Fox News. "And the rest of us should go about our jobs and do them as we see it." He didn't elaborate on what he meant by Congress is "doing their job," although Trump and other Republicans have repeatedly said Democrats in the House have done little to help their constituents and are only focusing on impeachment.
On Tuesday, House Democrats revealed two articles of impeachment against Trump, accusing him of obstruction of Congress and abuse of power over his interactions with Ukraine. The president has vociferously denied the allegations, and Ukrainian officials, including President Volodymyr Zelensky, have also denied the Democrats' claims.
Clinton was impeached in 1998 for perjury and obstruction of justice related to the Monica Lewinsky and Paula Jones controversies. He was later acquitted in the Senate, which requires 67 out of 100 votes to remove a president from power.
Clinton told Fox: "Congress is doing what they believe is right."
He didn't add any other remarks about impeachment, but he told reporters: "You know my candidate [wife Hillary Clinton] didn't win … But that's how the Electoral College works so now we're going forward."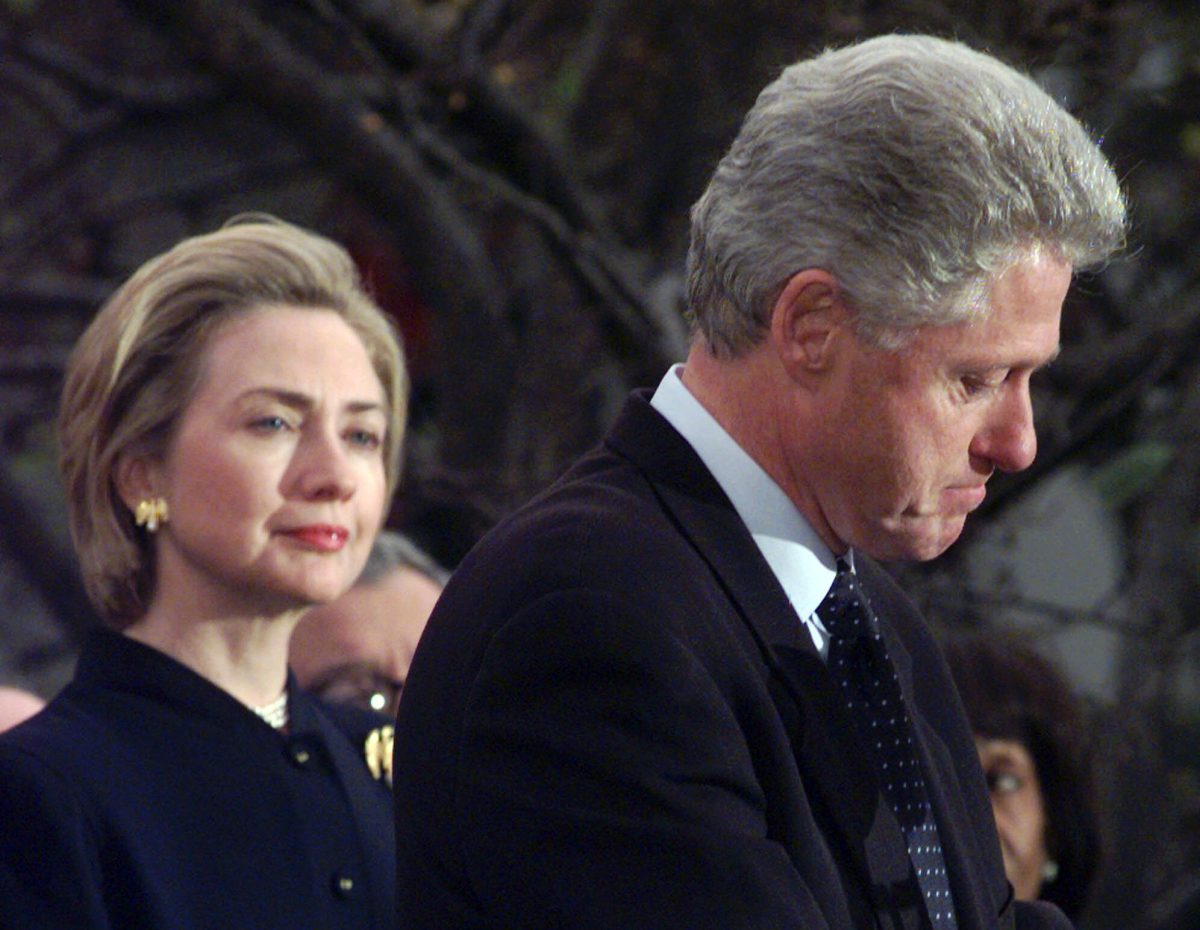 Several weeks ago, Clinton weighed in on the impeachment inquiry against Trump in response to a question by CNN's Jake Tapper: "What would your message to President Trump be about when he says, 'I can't work with these people. They're impeaching me?'"
"My message would be, look, you got hired to do a job," Clinton told CNN in mid-November. "You don't get the days back you blow off. Every day is an opportunity to make something good happen."
During Clinton's impeachment, the House claimed, "William Jefferson Clinton willfully provided perjurious, false and misleading testimony to the grand jury" about his relations with Lewinsky and Jones.
The House also said Clinton obstructed justice and used his staffers in a "scheme designed to delay, impede, cover up and conceal the existence of evidence related" to the Jones case.
After the House impeached him, Clinton finished out the remainder of his two years in office.