Juanita Broaddrick, who has long accused former President Bill Clinton of sexual assault, said that she agrees with comments made by reporter Ronan Farrow.
Farrow wrote the book "Catch and Kill: Lies, Spies and a Conspiracy to Protect Predators," touching on NBC News' attempts to silence his reporting about Harvey Weinstein. He told "Real Time with Bill Maher" that Broaddrick had credibly accused Clinton of rape.
"Bill Clinton is a different conversation. He has been credibly accused of rape … That is, I think the Juanita Broaddrick claim has been overdue for revisiting," he said on Nov. 1.
He was answering a question from Maher, who asked a panel, "Could Bill Clinton, if he had done what he did in 1998 survived today? Or would his own party have thrown him under the bus?"
According to the Daily Caller, three women who have accused Clinton of assault, including Broaddrick, said they are hoping for justice.
Clinton has denied all of the allegations.
"I always have thought that this should be revisited. … I would like for something to be done in order to expose this man for all of the things that he has done and possibly get all of his past presidential perks taken from him," Broaddrick told the website. "That would be my biggest goal, because I don't think anything else can be done after 40 years."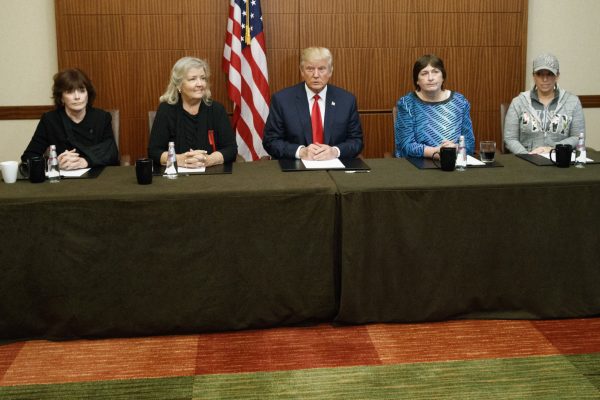 Broaddrick said that the allegations of assault never amounted to anything because of the power he wielded.
"I think it's because of who it was," she said. "[Lauer and others] are all lower characters. Who should have been exposed was the president of the United States."
She accused him of rape when he was campaigning for governor of Arkansas in 1978.
Leslie Millwee, another Clinton accuser, told the Daily Caller that she was pleased to hear Farrow's interest in the allegations.
"I absolutely agree that it's long overdue. … I think that more things are going to come to light," Millwee said. "I'm really excited that Ronan's looking into it. I was sexually assaulted three times by Bill Clinton … and I would not only like for Juanita to get justice, you know, I'd like to get justice. I'm elated that he's looking into this."
"I don't care what your political affiliation is—whether you lean left or right—sexual assault is bad and wrong and it should be looked at in that way, and nothing to do with political affiliation," said Millwee, a former Arkansas reporter.
And Kathleen Willey, a former aide in the White House, said that she doesn't believe Farrow's interest in the topic will actually lead to charges against Clinton.
"The world knows that the Clintons have everybody in their back pocket, and I just don't know who's willing to come forward and take something like that on," she told the news outlet. "I certainly agree with what Ronan Farrow said. … What does 'revisit' mean? Is the [district attorney] going to look into this? Is the special counsel?" Willey said. "It's been 40 years, and I can't see anybody picking the ball up and running with it."
Willey claimed that Clinton assaulted her in 1993 in the Oval Office while she volunteered as an aide, according to Business Insider. Clinton denied the allegations.
Millwee alleged that the former president sexually assaulted her in 1980 several times at the television station where she worked. She came forward with the allegations in 2016, speaking to Breitbart.
Clinton eventually was impeached in 1998 by the House of Representatives for lying under oath and obstruction of justice following the publication of his relationship with Monica Lewinsky.
The Senate ultimately acquitted him in 1999 and he served out his second term until January 2001.