White House national security adviser Jake Sullivan said the Chinese Communist Party (CCP) has not provided the United States with enough data on the spread of the CCP virus inside China in 2019 and 2020.
"We do not believe China has made available sufficient original data into how this pandemic began to spread both in China and then eventually around the world," Sullivan said on CBS News' "Face the Nation" on Feb. 21.
The CCP has been criticized for its unwillingness to provide information about the origins of the virus and its moves to silence whistleblowers, doctors, and others when the virus spread through Wuhan last year.
"We believe both the WHO and China should step up on this matter," Sullivan said, referring to the World Health Organization, while adding that "a scientifically based investigation" is required in order "to have access to all of the data and to not merely know what happened in this pandemic but to be able to prevent future pandemics as well."
It came as WHO adviser Jamie Metzl stated that the WHO's investigation into the origins of the virus was in fact conducted by Chinese authorities.
"The investigation itself was very short," he said in an interview with Fox News. "It was two weeks of quarantine and two weeks of meetings, but the actual investigation was done by Chinese authorities. And so, the WHO investigators were basically receiving reports from the Chinese officials.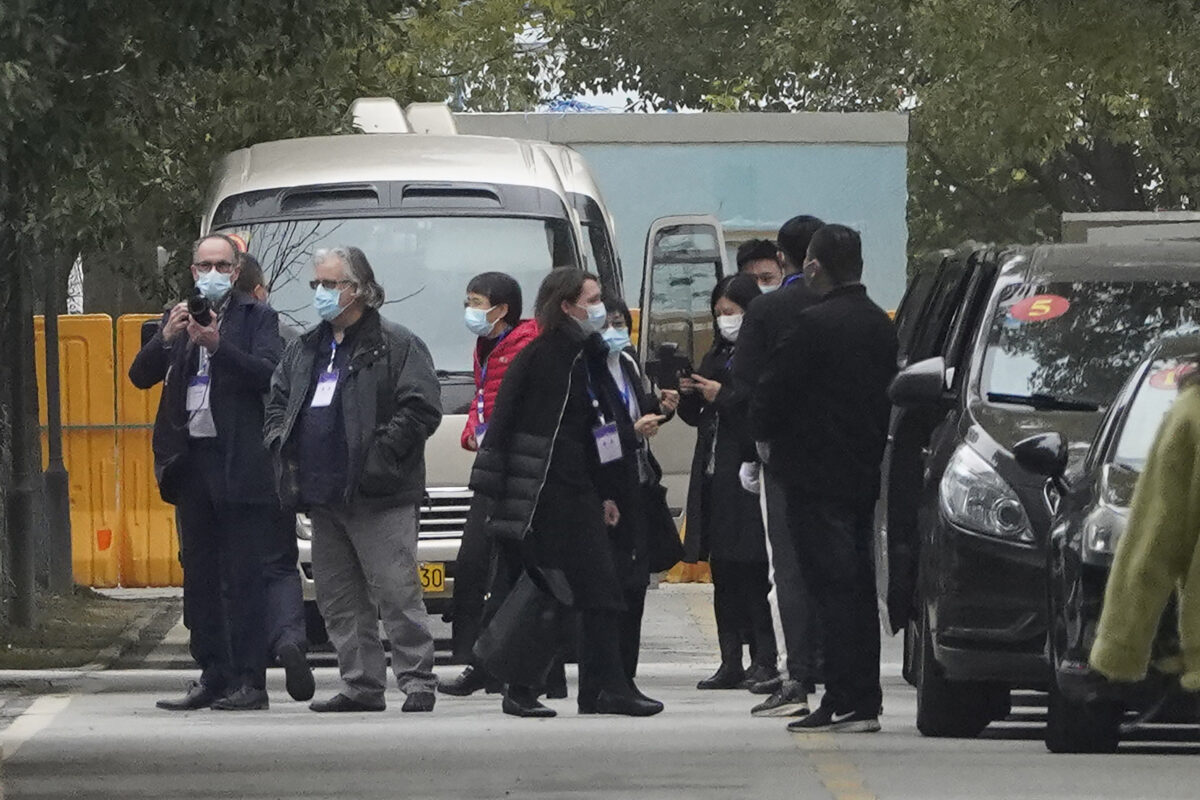 "As I see it, the big failure is that they outlined four possible ways that COVID could have begun.
"One was direct bat to human. Second, bat through an animal, intermediate host. Third, through shipping or some kind of frozen food from somewhere else. And four, the accidental lab leak."
In his remarks, he said that the fourth option, or the lab leak theory, should be investigated by the WHO.
Another investigator with the WHO, Peter Ben Embarek, suggested that the virus was "circulating widely" in Wuhan in December 2019, which suggests that the CCP engaged in a coverup, as the regime didn't report the COVID-19 outbreak to China's WHO office until Dec. 31, 2019.
And on Jan. 14, 2020, the WHO passed on a CCP-backed declaration that there was "no clear evidence of human-to-human transmission" of the virus, triggering criticism against the United Nations-backed health organization.
Separately, a report from The Associated Press noted that Embarek and other WHO officials were tightly controlled by the CCP when they visited Wuhan for their investigation.