President Joe Biden said he doesn't believe former President Donald Trump should continue to receive intelligence briefings due to his "erratic behavior," in his first network news interview since the inauguration.
Former presidents traditionally have the opportunity to receive routine intelligence briefings as a courtesy.
"I think not," Biden said in the interview on "CBS Evening News," which aired in its entirety on Feb. 7; the network broadcast portions of it on Feb. 5. "Because of his erratic behavior unrelated to the insurrection."
Biden didn't elaborate on the reasons or concerns he had about Trump continuing to receive the classified briefings. But he indicated he thought such access was unnecessary for the former president.
"I'd rather not speculate out loud," he said. "I just think that there is no need for him to have the intelligence briefings. What value is giving him an intelligence briefing? What impact does he have at all, other than the fact he might slip and say something?"
Trump's Office of the Former President didn't immediately respond to a request by The Epoch Times for comment.
White House press secretary Jen Psaki said previously that the issue of whether to grant intelligence briefings to Trump was in the process of being looked at.
"That's under review, but there was not a conclusion last I asked," Psaki told reporters on Feb. 1.
Other people have echoed Biden's view on this, including House Intelligence Committee Chairman Rep. Adam Schiff (D-Calif.) and Susan Gordon, Trump's former principal deputy director of national intelligence.
Schiff told CBS in an interview in January: "There's no circumstance in which this president should get another intelligence briefing, not now, not in the future. I don't think he can be trusted with it now, and in the future, he certainly can't be trusted."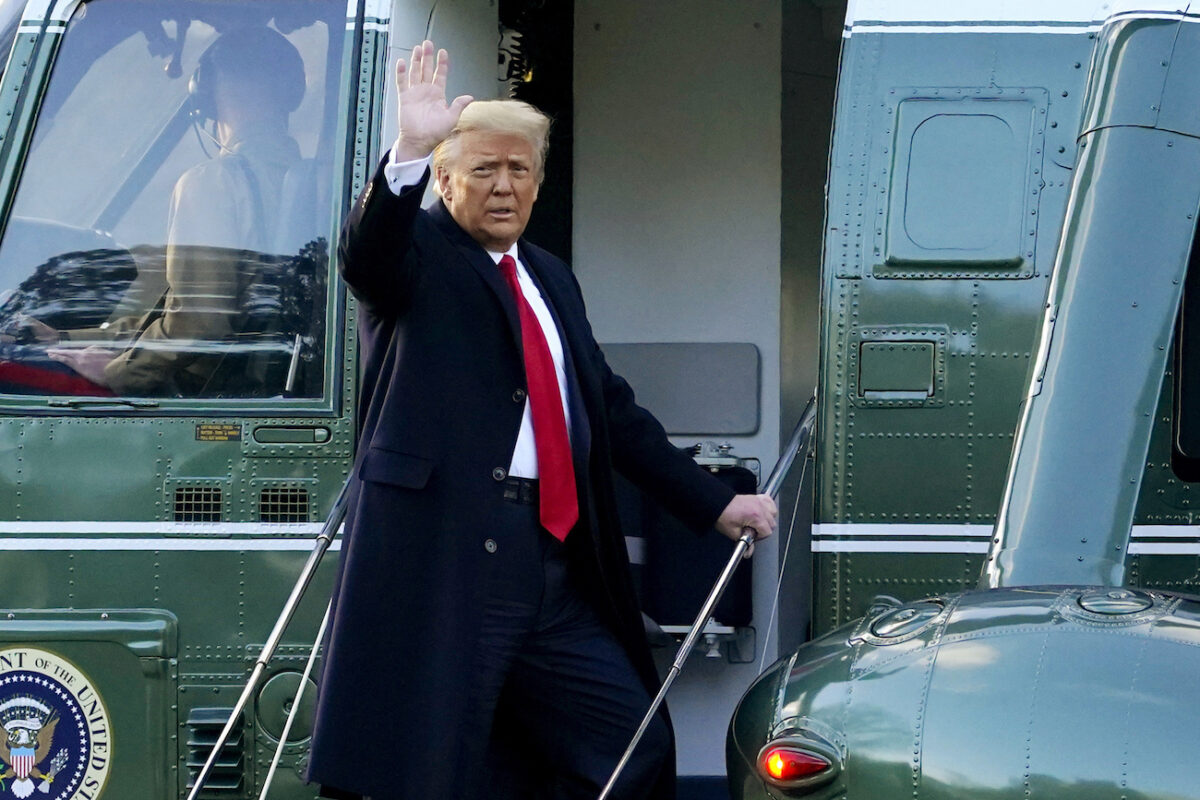 Gordon, meanwhile, penned an open letter in The Washington Post, arguing that Trump should be cut off from further briefings on Jan. 20.
She wrote that Trump shouldn't be briefed because he intends to remain in politics, alleging, without offering evidence, that "it is not clear that he understands the tradecraft to which he has been exposed, the reasons the knowledge he has acquired must be protected from disclosure, or the intentions and capabilities of adversaries and competitors who will use any means to advance their interests at the expense of ours."
White House chief of staff Ron Klain has previously said that the Biden team would check with intelligence professionals before making a decision. Klain has not ruled out stopping the briefings to Trump.
"We'll certainly look for a recommendation from the intelligence professionals in the Biden administration," Klain told CNN on Jan. 17.
Trump is facing his second impeachment trial, slated to begin on Feb. 9. Senators from both parties said recently that they don't want Trump to testify during the upcoming trial.
Attorneys for Trump and Democratic impeachment managers filed trial memorandums on Feb. 2, outlining their arguments for the Senate trial.
The Democrat memo (pdf) alleges that Trump incited a mob that breached the U.S. Capitol on Jan. 6 by sowing doubt about the integrity of the 2020 presidential election. The memo (pdf) by Trump's legal team denies the allegation and argues that the trial is unconstitutional because Trump is no longer president.
Ivan Pentchoukov contributed to this report.