Former Vice President Joe Biden, the presumptive Democratic presidential nominee, said he is putting together a transition team as he eyes winning the White House in November.
"I promise you that has already begun," Biden said during a virtual fundraiser on Thursday night. "Sounds presumptuous. I don't want to say we started thinking about it a month ago—we did—because that sounds like I was certain this was going to happen that I would be the nominee. I don't want it to sound like that, but it has to happen and that's why the transition team is already being put together."
Biden declined to say who is leading the selection of the transition but vowed that any members will be "first rate." Biden did not rule out announcing some people he plans to name to his cabinet in the event he beats President Donald Trump, the Republican who is running for reelection.
The transition team will look into potentially moving some positions to the cabinet level, including the Office of Science and Technology, the global health security pandemic office, and a potential climate change-focused role that doesn't exist right now.
Biden said his ideal cabinet "looks like America" and reiterated his desire for a female vice president.
"If the Lord Almighty said: 'Joe, I tell you what. You have to decide in three hours what your cabinet is or you're going to be bounced out of the race,' I could write down who could be in the cabinet," Biden told attendees and reporters. "There are at least two or three people qualified for every one of those positions."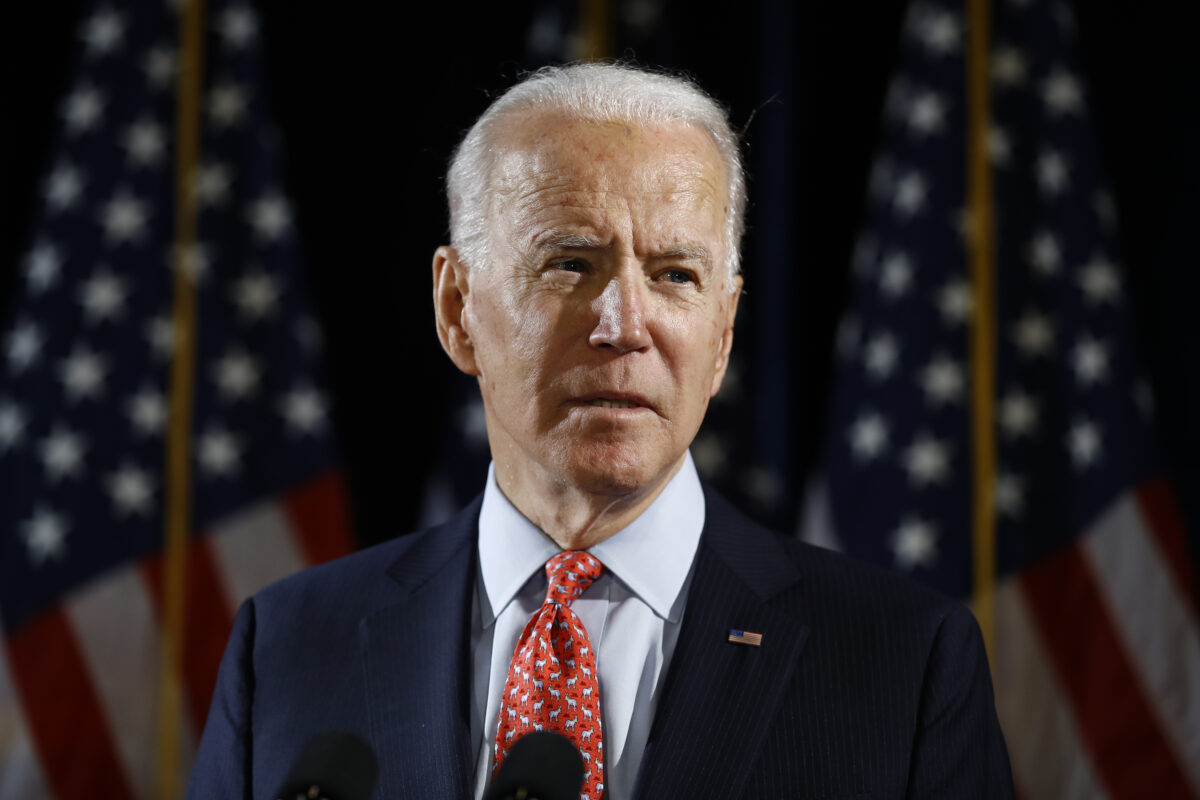 His long history in politics has brought him into contact with people in the private sector and in the public sector. Several hundred people who held positions in prior administrations, including some Republicans, have said that they'd be ready to join the Biden administration if the former vice president wins, Biden said.
Biden held two virtual fundraisers from his home in Wilmington, Delaware, on Thursday, including one hosted by Jed Katz, managing director of Javelin Partners. At the earlier one, hosted by Gene Ludwig, founder and CEO of Promontory Financial Group, and his wife, neurologist Dr. Carol Ludwig, Biden said he's raised over $5 million in two days, attributing the money to former rivals who have endorsed him.
Sen. Bernie Sanders (I-Vt.) and Rep. Tulsi Gabbard (D-Hawaii) are the last two Democratic presidential candidates to leave the race and endorse Biden.
"We're raising more money than we ever raised because they're going out to their people and saying, 'It's time to give your five bucks,'" Biden said.
Sen. Elizabeth Warren (D-Mass.), who endorsed Biden this week, spoke with Biden on Wednesday. Biden said the Democratic Party has never been united like it is now.
"They've united in a way, I don't think, we have ever fully united before, because they know the alternative," he said. His former rivals "say very nice things about me. I think they mean it, they give me more credit than I deserve," he said.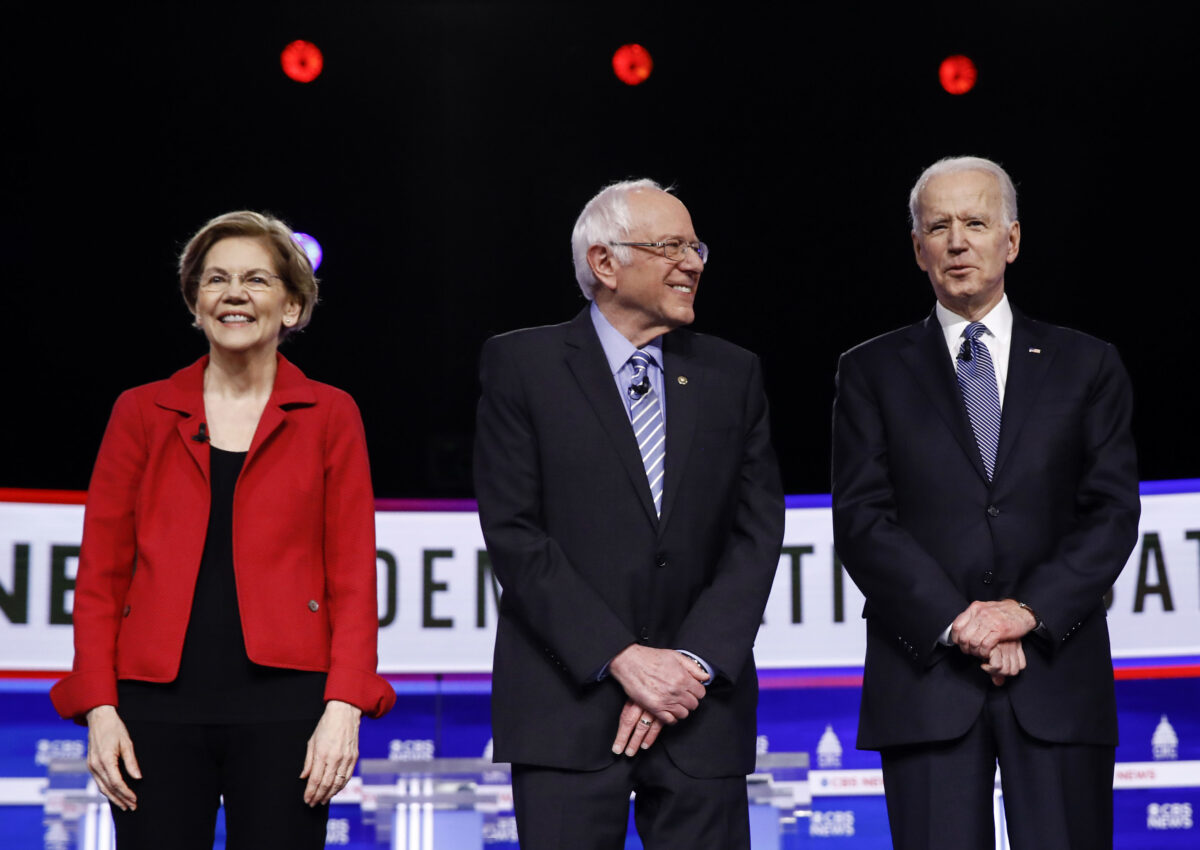 Attack on Trump's Base
Biden launched an attack during a Wednesday viral fundraiser on some of Trump's voters, drawing links to Hillary Clinton's infamous "basket of deplorables" in 2016.
An attendee asked Biden if he could win over supporters of the president. "Probably not," Biden replied.
"There are people who support the president because they like the fact that he is engaged in the politics of division," Biden said. "They really support the notion that, you know, all Mexicans are rapists and all Muslims are bad and… dividing this nation based on ethnicity, race. This is the one of the few presidents who succeeded by deliberately trying to divide the country, not unite the country."
Trump's campaign drew a connection to Clinton's past comments, saying in a statement: "Hillary Clinton in 2016 openly smeared white, working class Trump voters as 'deplorables.' Four years later, Joe Biden is picking up where Hillary left off."
The campaign hit Biden over his remarks about blue-collar jobs and his plan to make so-called assault weapons illegal.
"Joe Biden's 2020 message appears to be, 'Learn to code, you racist bigots,'" it said, referring to Biden last year claiming coal miners should learn computer programming.
Biden's campaign hasn't responded to criticism of the remarks.
The former vice president and senator told event attendees that Trump's base includes people he grew up with, "white, working class, high school-educated people."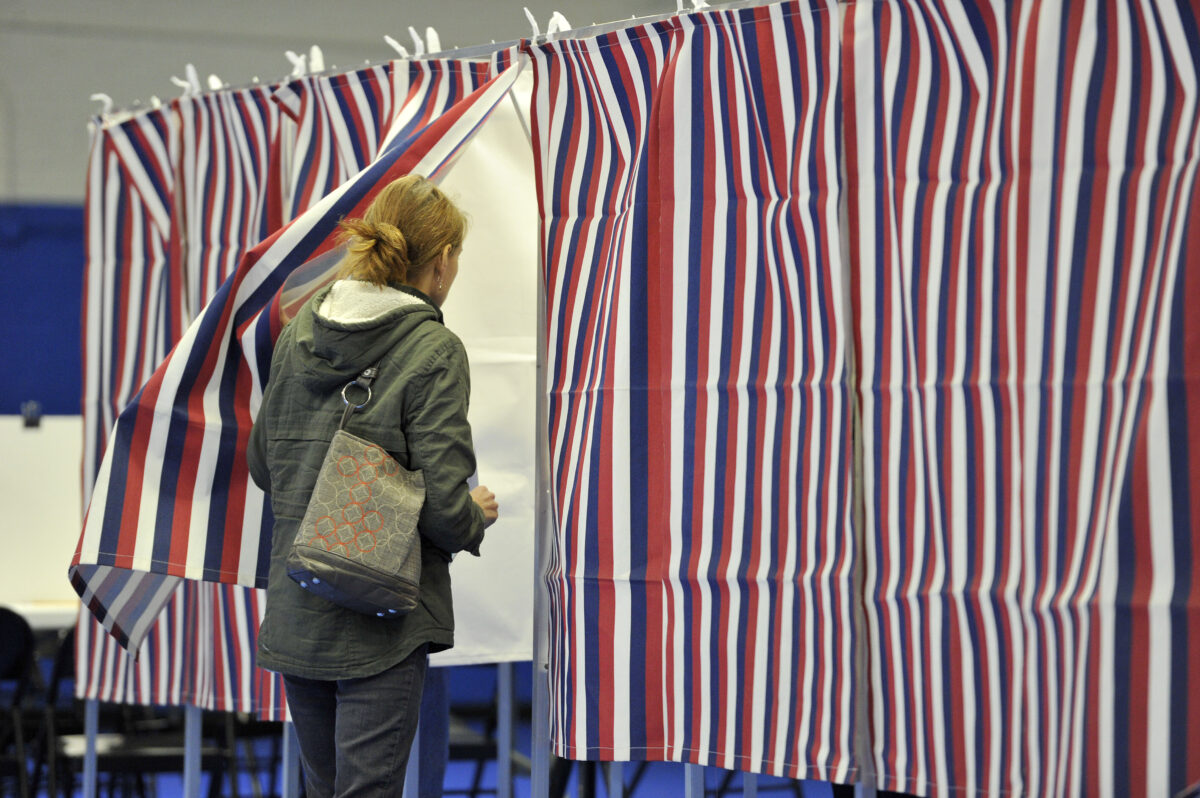 Trump reached the voters by telling them: "'Look, the reason that you're being hurt is because the Democrats did this to you. They don't care about you. You're the forgotten man'… Well, as soon as he got elected, you forgot the forgotten man," Biden asserted, according to Fox News.
"It's about dignity. … He doesn't seem to give a damn about it, he doesn't talk about it at all, he has no sense of empathy," Biden said, referring to Trump. "That's why I think the Democratic Party will be able to win those folks back."
Some people who voted for Trump don't want to vote for the president, Biden alleged, adding that he hopes they vote for him instead.
Clinton's infamous 2016 remarks were made at a fundraiser in New York City.
"You know, to just be grossly generalistic, you could put half of Trump's supporters into what I call the basket of deplorables. Right? The racist, sexist, homophobic, xenophobic, Islamaphobic—you name it," Clinton said at the time. "And unfortunately there are people like that. And he has lifted them up."