States struck by a major storm system that swept through Kentucky and adjoining areas late Friday will receive federal assistance, President Joe Biden pledged on Saturday.
"We're going to get through this together," Biden said near his home in Wilmington, Delaware.
"The federal government is not going to walk away. This is one of those times when we aren't Democrats or Republicans. We're all Americans," he added.
Kentucky said the death toll from the inclement weather could exceed 100 while Illinois, Missouri, Arkansas, and Tennessee also reported severe damage.
The storm system included four tornadoes, Kentucky Gov. Andy Beshear, a Democrat, told reporters in Bowling Green.
"The damage is even worse now that we have first light. A couple places have been hit incredibly hard, certainly Mayfield here in Graves County, but everywhere along the line of this tornado that touched down and stayed down for 227 miles," he said.
The longest track on record is 219 miles, completed by a tornado from 1925 that moved across Missouri, Illinois, and Indiana.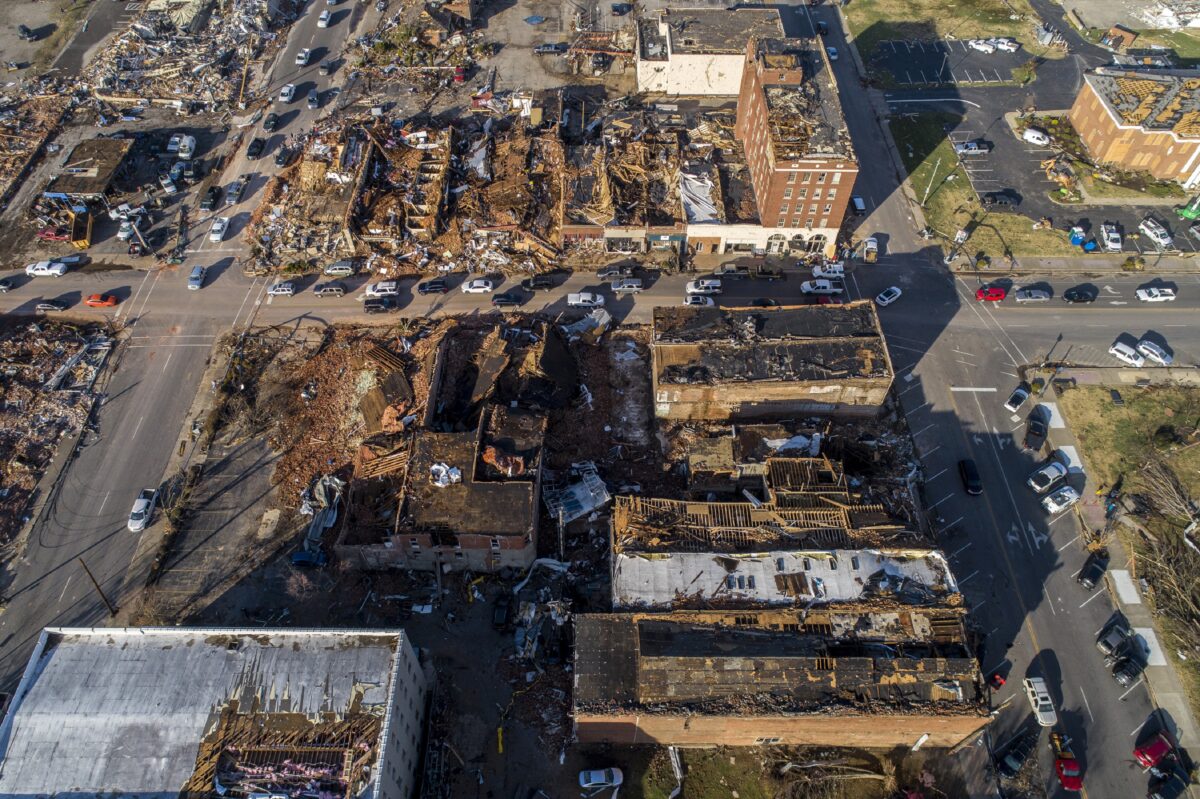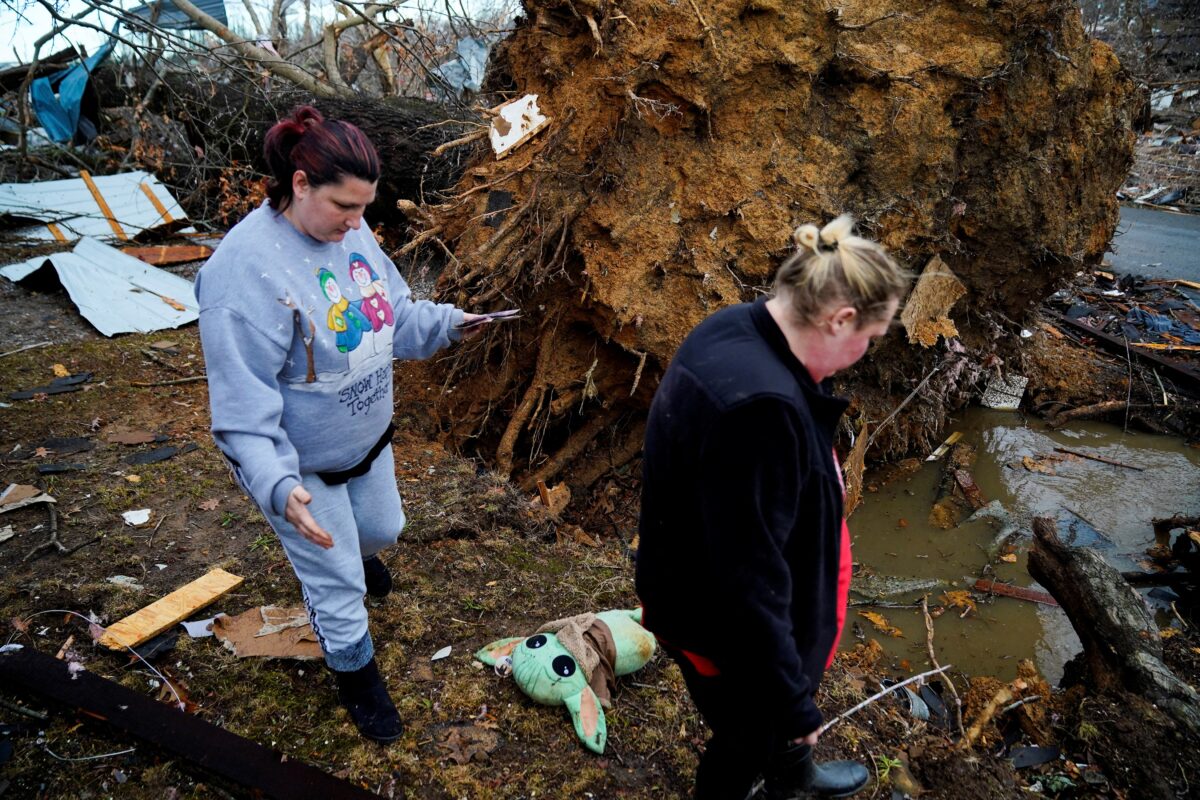 The National Weather Service said a confirmed tornado with EF-3 damage and wind speeds of 150 miles per hour struck the Bowling Green area. Assessments of other areas were underway.
Ronnie Noel, a magistrate in Hopkins County, said on NPR that he witnessed "total devastation" when he went with first responders to Dawson Springs.
"Lots and lots of power lines, trees everywhere, homes destroyed, demolished. There was loss of life. I'm not sure the number," he said.
Biden quickly approved Kentucky's emergency declaration, receiving praise from Beshear.
An approval "rarely happens in the midst of a disaster," Beshear said.
Biden also received a briefing on the situation and spoke with governors of the affected states before delivering a speech.
Biden asked Beshear, Arkansas Gov. Asa Hutchinson, Illinois Gov. J.B. Pritzker, Missouri Gov. Mike Parson, and Tennessee Gov. Bill Lee what each of their states needs and expressed his condolences for lives lost, according to a White House readout.
"Jill and I pray, and I sincerely mean this, pray for those who've lost loved ones and for those who are uncertain of the fate of their loved ones," Biden said in Wilmington.
The Democrat plans to visit the worst-hit areas, but will hold off for now because he doesn't want to get in the way of recovery efforts.