Presumptive Democratic presidential candidate Joe Biden plans on announcing his choice for a running mate around Aug. 1.
Biden revealed the plan during a virtual fundraiser on Wednesday evening.
The 77-year-old, who has said he wants to choose a woman who is younger than him, said the four-person panel he established to vet potential running mates is now deciding on "the basic cut."
"We're in the process of deciding the basic cut about whether or not they really want it. Are they comfortable? They've asked a lot of questions," Biden said.
Los Angeles Mayor Eric Garcetti, Rep. Lisa Blunt Rochester (D-Del.), former Sen. Chris Dodd (D-Conn.), and Cynthia Hogan, Biden's former counsel, are leading the vetting process.
Michigan Gov. Gretchen Whitmer and Rep. Val Demings (D-Fla.) said they were vetted by Biden's team. Sen. Amy Klobuchar (D-Minn.), who vied for the presidential nomination, was reportedly asked to undergo a formal vetting, and Sen. Maggie Hassan (D-N.H.) reportedly agreed to undergo vetting.
Sen. Jeanne Shaheen (D-N.H.) reportedly declined to undergo the process. "My focus each and every day continues to be serving the people of New Hampshire in the United States Senate," she told WMUR in a statement.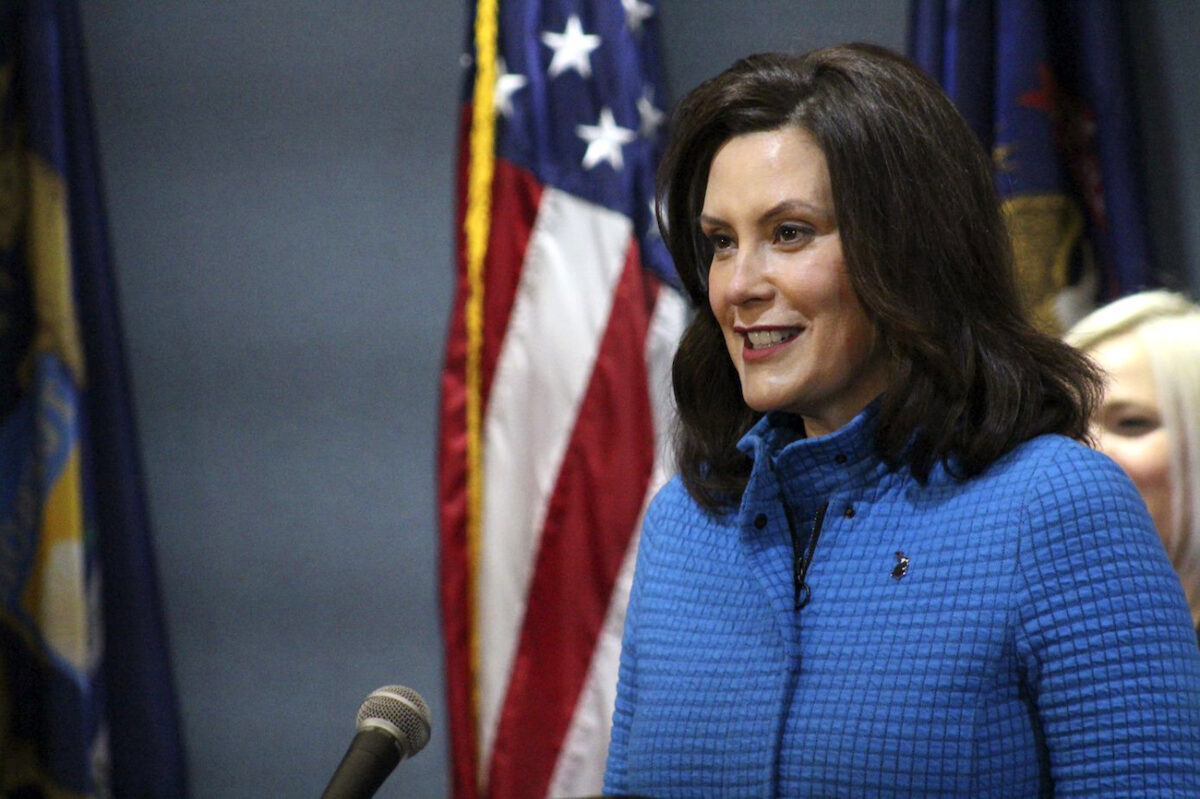 Other possible running mates include Sen. Kamala Harris (D-Calif.), New Mexico Gov. Michelle Lujan Grisham, and former national security adviser Susan Rice.
Some on the left want Biden to commit to choosing a minority but he has declined to do so thus far.
"There are women of color under consideration, and they're women from every part of the country—so a lot of really qualified women that are ready to be president," he told CNN this week.
Biden, who emerged from his home Monday for his first public appearance in months, said during the fundraiser that he wants to choose a running mate that "is simpatico with me, both in terms of personality as well as substance."
"That means that they don't have to agree with me on everything, but they have to have the same basic approach to how we handle the economy and how we handle everything," he said.
"And so I want to make sure that wherever I speak to, whoever I have, has some qualities that I don't possess, as well as is willing to, in fact, tell me the truth, but also do it in a way that is between the two of us, between her and me, so that they can, in fact, be completely candid with me, because I want to have people around me that have strengths and capacities I don't."