Former Vice President Joe Biden slammed President Donald Trump during a speech late Oct. 2, claiming the president won't "destroy" him.
"Let me make something clear to Trump and his hatchet men—and the special interest groups funding his attacks against me. I'm not going anywhere," Biden said during a campaign stop in Reno, Nevada.
"You're not going to destroy me and you're not going to destroy my family. I don't care how much money you spend, Mr. President, or how dirty the attacks get," he continued.
"Trump knows there are no truths in the charges against me—none, zero. Every independent news organization that has reviewed the charges at length has found it to be a flat-out lie, his assertions, every single one of them."
Biden last year bragged that he got a Ukrainian prosecutor ousted by threatening to withhold $1 billion in aid to the country.
"They were walking out to a press conference. I said, nah, I'm not going to—or, we're not going to give you the billion dollars. They said, you have no authority. You're not the president. The president said—I said, call him. I said, I'm telling you, you're not getting the billion dollars. I said, you're not getting the billion," Biden told a crowd at a Council on Foreign Relations event.
"I'm going to be leaving here in, I think it was about six hours. I looked at them and said: I'm leaving in six hours. If the prosecutor is not fired, you're not getting the money. Well, son of a [expletive]. He got fired. And they put in place someone who was solid at the time."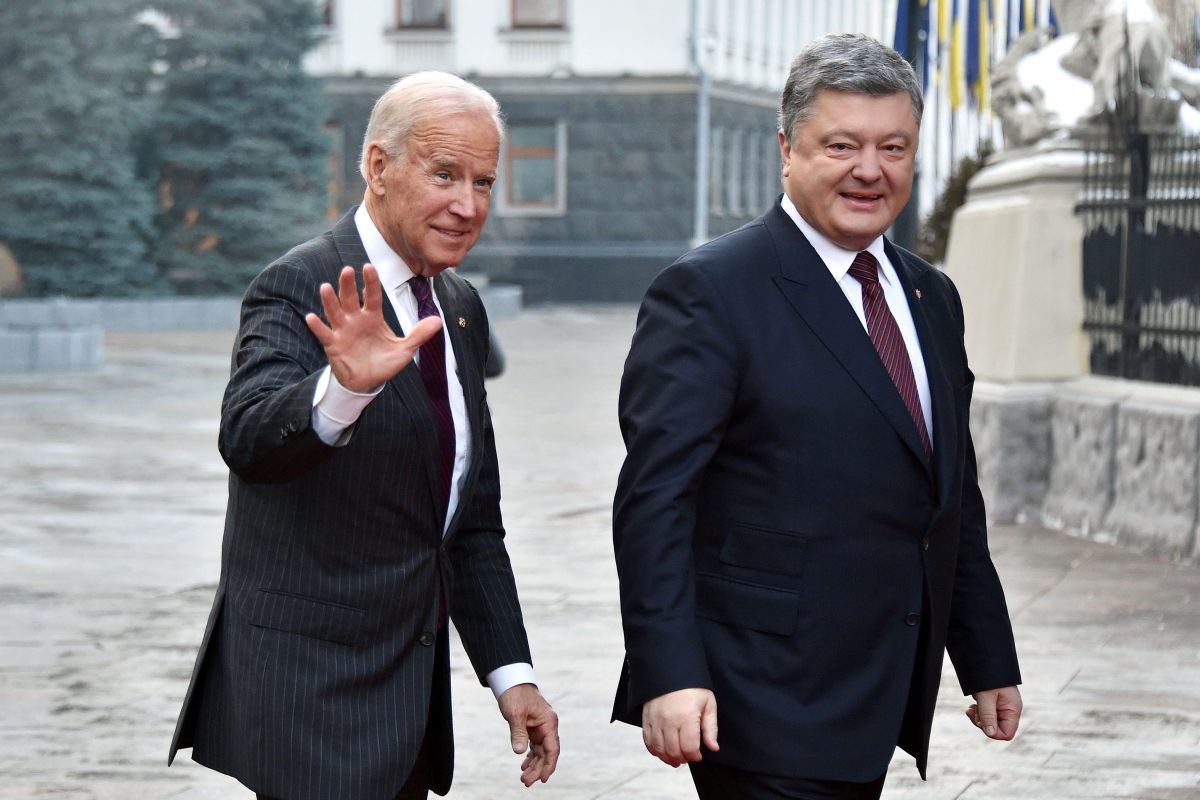 The prosecutor Biden got ousted, Viktor Shokin, said that then-president Petro Poroshenko repeatedly tried shutting down Shokin's probe into Burisma, an energy company.
Biden's son Hunter Biden served on the board of Burisma from 2014 to 2019, an apparent conflict of interest that government ethics experts have questioned.
Trump and his campaign have been hammering Biden over the Ukraine situation. The president on Tuesday shared a video on Twitter that spun a popular Nickelback song into an attack on the former vice president, featuring a 2014 photograph showing the Bidens with an executive at Burisma.
Biden later on Tuesday said that Trump is "like every bully in history" and claimed: "He is afraid. He is afraid of how badly he may be beaten in November."
"What I did in Ukraine was carry out the official policy of the United States government. To root out corruption in Ukraine in conjunction with our European allies, the International Monetary Fund and its leader, our closest Democratic allies, and the courageous reformers in Ukraine.
"This was a fully transparent policy carried out in front of the whole world and fully embraced by the international community of democracies."
Correction: A previous version of this article mistated part of Biden's remarks at the Nevada campaign stop. The Epoch Times regrets the error.