The nature of the classified document revelation at the home of former Vice President Mike Pence is "very different qualitatively" when compared to the documents connected to President Joe Biden, according to former House Speaker Newt Gingrich.
Lawyers for Pence found a "small number of documents" marked classified in his Indiana home on Jan. 16 that were "inadvertently boxed and transported" to Pence's residence at the end of the Trump-Pence administration, one attorney, Greg Jacob, told the National Archives and Records Administration in a letter.
Gingrich, a contributor to The Epoch Times, tried to draw a line differentiating the Pence files to those found with Biden, noting that the former vice president had started the search on his own initiative following the series of classified material discoveries in Biden's private office and home.
"Obviously, people have gotten very sloppy about documents that were secret," he said in an interview. But unlike Biden, who kept the news of the finding from the public for months until January, Pence asked his lawyers to go through and look for potential documents and "promptly" turned over what they found, Gingrich said.
"So I don't think anybody's going to suggest the level of confusion we had both with Mar-a-Largo and with President Biden."
Pence had previously denied having retained any classified materials when he left office—both after the FBI raided former President Donald Trump's Florida resort over his handling of classified information and earlier this month after the White House acknowledged the finding of classified records at the University of Pennsylvania's Penn Biden Center for Diplomacy and Global Engagement in Washington.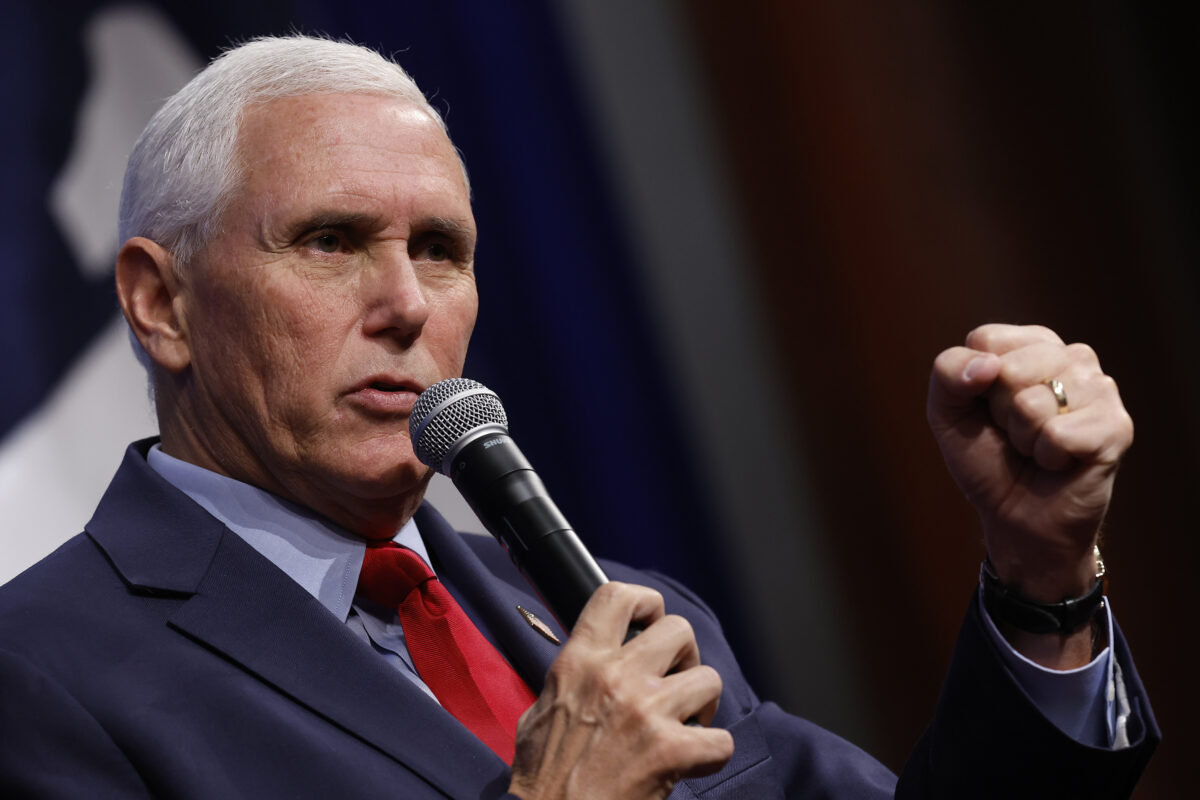 "Our staff reviewed all of the materials in our office and in our residence to ensure that there were no classified materials that left the White House or remained in our possession," Pence told CBS on Jan. 10. His lawyer said the subsequent discovery of more files at Biden's home prompted a more thorough review.
In Biden's case, classified documents were first found on Nov. 2 at the Penn Biden Center where Biden had a personal office after his term as vice president under the Obama administration. Follow-up searches uncovered more documents on Dec. 20 in the garage of Biden's Wilmington home, and then in the same property on Jan. 11, Jan. 12, and Jan. 20.
Jacob said Pence was "unaware of the existence of sensitive or classified documents at his personal residence" before the search but hired an outside counsel to go through records stored at his Indiana residence "out of an abundance of caution." The search found two boxes with records bearing classified markings and two additional boxes with "courtesy copies of vice presidential papers," according to the attorney.
Pence in Spotlight, For Now
Reactions on the Republican side have been mixed.
Rep. Mike Turner (R-Ohio), who chairs the House Intelligence Committee, said he plans to conduct an intelligence review and damage assessment to screen for national security concerns. Trump, on the other hand, defended Pence, saying that he "is an innocent man" who "never did anything knowingly dishonest in his life."
Pence "did the right thing," according to Gingrich, who believes the spotlight will eventually shift back to Biden.
While serving as vice president in 2012, Biden donated a collection of photographs, documents, videotapes, and files "enough to fill 1,875 boxes" to the University of Delaware, which said they would be made public after "December 31, 2019, or two years after the donor retires from public life," whichever comes later.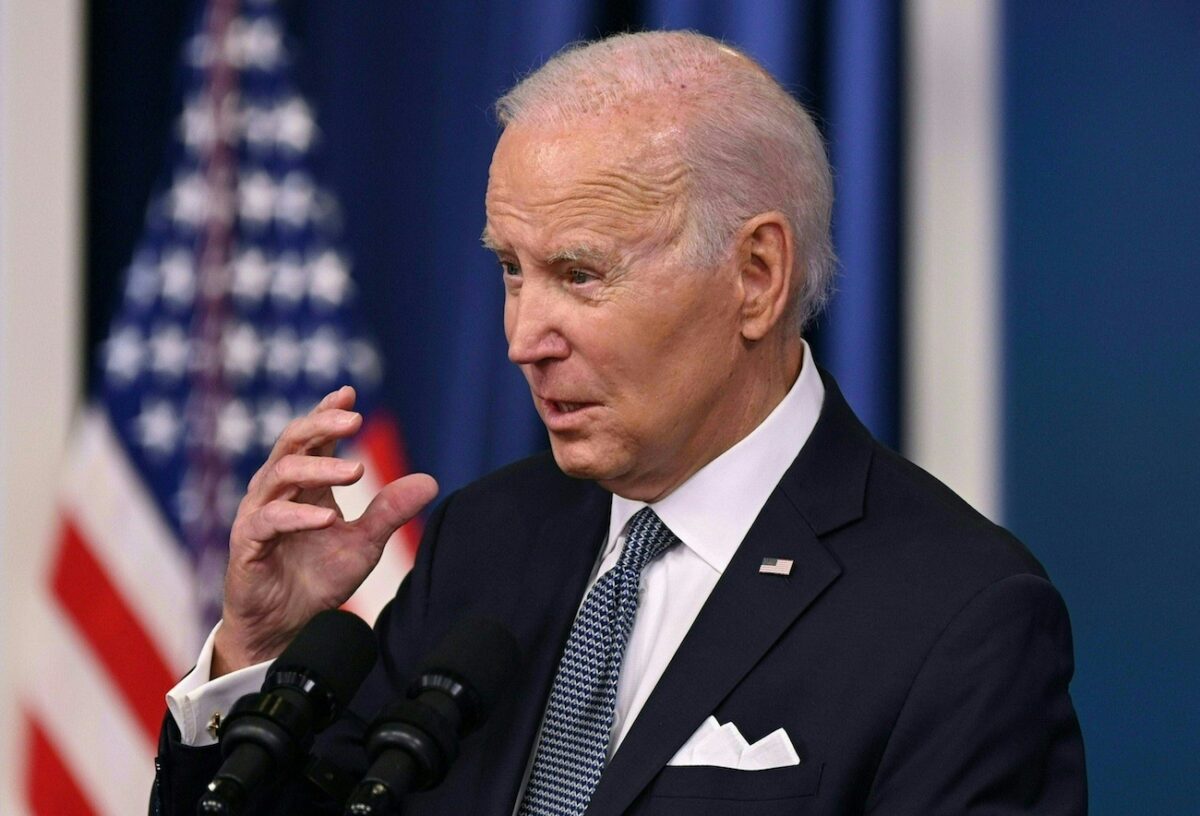 Gingrich pointed to questions around these documents, the tens of millions of dollars in Chinese funding to the University of Pennsylvania over the past few years, and a possible connection to the president's son Hunter Biden, who engaged in foreign business dealings while Biden was the vice president.
"I think that Biden will find that this just keeps growing and that it's very, very different qualitatively from Mike Pence," he said.
The Penn Biden Center has maintained it has "never solicited or received any gifts from any Chinese or other foreign entity," but Gingrich said he would keep a skeptical mind in the absence of seeing the funding source of both universities.
"The Biden team has been very secretive," he said. "I find it amazing that they can have these multimillion-dollar relationships at the University of Pennsylvania and the University of Delaware, and never be forced to tell people where the money comes from, who did it go to, etc. I mean, it is just an astonishing level of influence peddling."
There are many questions Gingrich wants an answer to regarding the unfolding classified file disclosures. Without violating secrecy, he said, the public should at least be informed about the nature of the documents, "whether or not they're related to something that Chinese communists want to see," and "why it might have been worthwhile to take them out."
The Epoch Times has reached out to the White House and the University of Delaware for comment.