Former Vice President Joe Biden's campaign sought to downplay the declassified information showing Biden requested the unmasking of Lt. Gen. Michael Flynn, President Donald Trump's one-time incoming national security adviser.
Biden was vice president when he made the request on Jan. 12, 2017, according to newly declassified documents.
The release came just one day after Biden said in a televised interview that he was aware officials had asked for an investigation into Flynn. "But that's all I know about it, and I don't think anything else," he added.
Biden hasn't issued a statement or addressed the discrepancy but his campaign suggested the disclosure was being blown out of proportion.
"These documents have absolutely nothing to do with any FBI investigation and they confirm that all normal procedures were followed—any suggestion otherwise is a flat-out lie," Andrew Bates, a spokesman for Biden's campaign, said in a statement.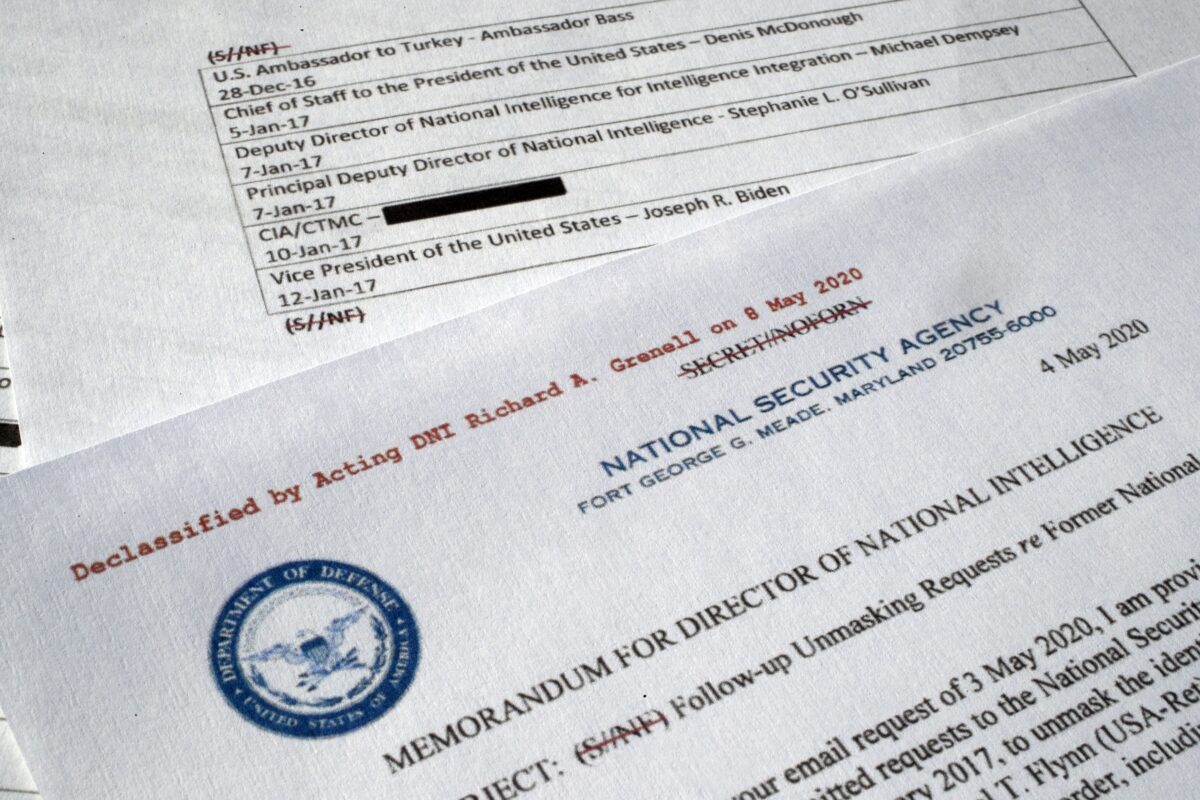 "It's telling that these documents were selectively leaked by Republicans abusing their congressional powers to act as arms of the Trump campaign after having them provided by a partisan official installed for this very purpose," he added, referring to acting Director of National Intelligence Richard Grenell.
Only Grenell and Sens. Chuck Grassley (R-Iowa) and Ron Johnson (R-Wis.) have questions to answer "for their gross politicization of the intelligence process," Bates charged.
In response to a request from Grassley and Johnson, Grenell declassified a list of people who submitted requests to the National Security Agency (NSA).
The people requested to "to unmask the identity of" Flynn, according to NSA Director Paul Nakasone.
Bates's initial statement was an attack on Catherine Herridge, a CBS reporter who first reported on the declassified documents. He disparaged Herridge, claiming she serves as a conduit for conservatives "because she agrees to publicize things before contacting the target to ask for comment."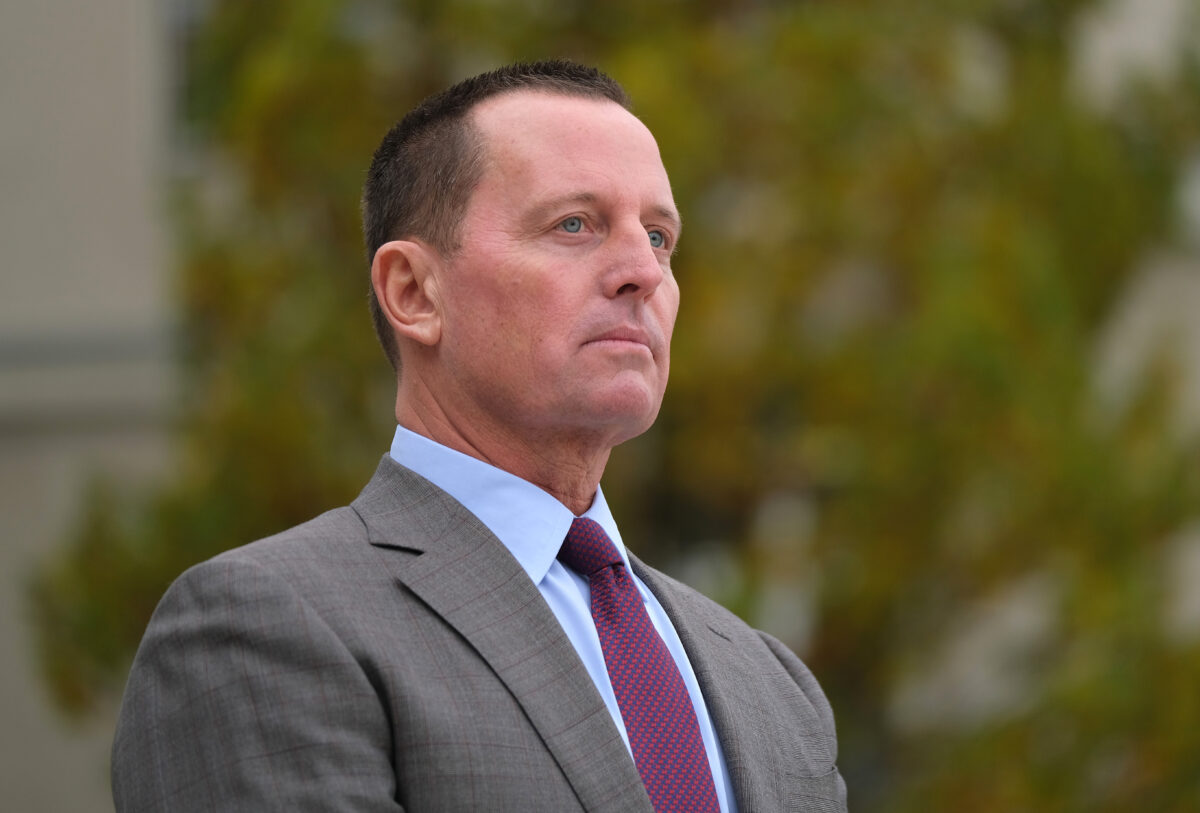 He later deleted the statement, which was made on Twitter.
Biden's campaign hasn't responded to multiple requests made by The Epoch Times for comment on the situation from Biden, the presumptive Democratic presidential candidate.
Biden hasn't held a press conference for over a month, although he has sporadically appeared on different cable news programs.
Sen. Rand Paul (R-Ky.) told reporters after the list was released that Biden got "caught red-handed" abusing his office of vice president at the time to go after his political opponent.
If Biden is elected, he might do the same thing, the senator alleged.
Grassley noted the list included top Obama administration officials like Biden, adding in a statement that lawmakers "need answers on what they knew and when they knew it."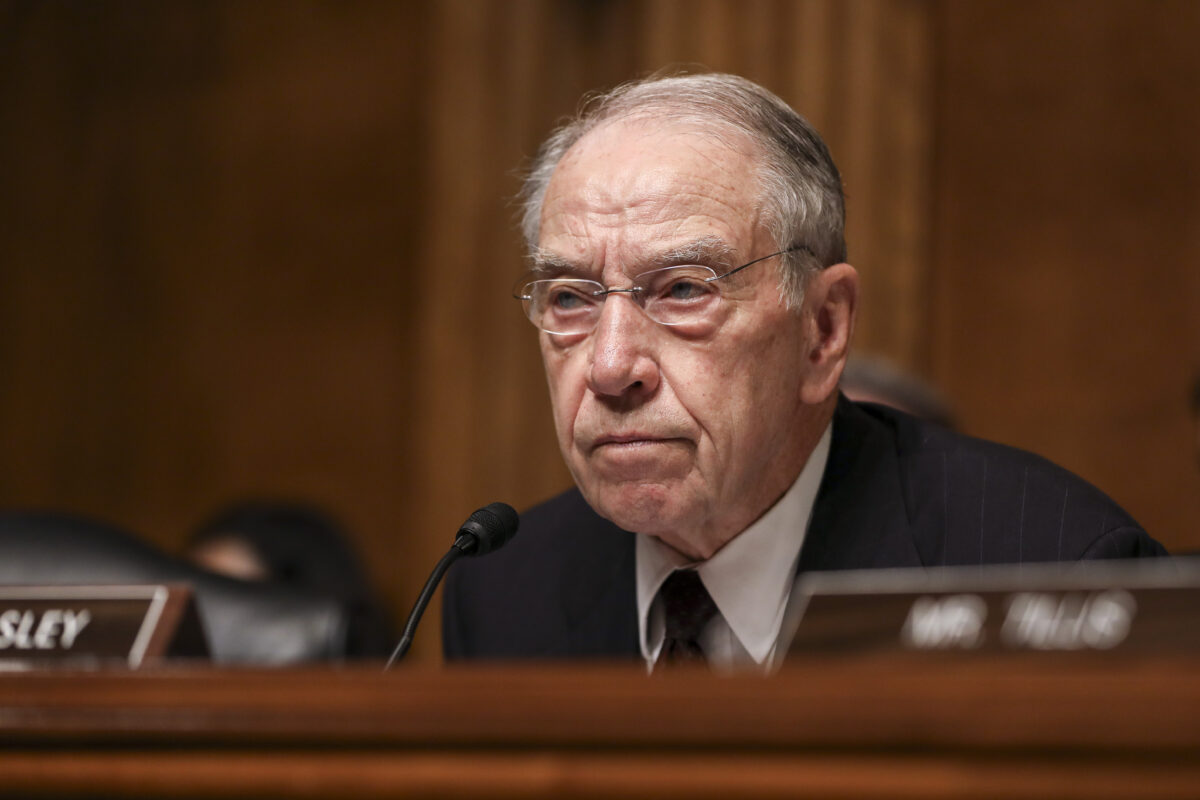 Johnson said during an appearance on Fox News late Wednesday that it is "pretty curious that the vice president of the United States would be requesting unmasking in this case of General Flynn eight days before he left office."
Johnson told reporters in Washington that he plans to start requesting interviews with Biden and other officials on the list.
President Donald Trump, who is running for reelection, knocked Biden, telling reporters that he watched his likely challenger during the televised interview.
"He said he knew nothing about anything. He has no idea. He knows nothing about anything. Nothing at all," Trump said.
"And then it gets released today that he was a big unmasker. So how do you know nothing if you're one of the unmaskers? It's one of the very big stories, and I suspect you'll have, if it's possible, even bigger stories coming out."
Mimi Nguyen Ly contributed to this report.