Government lawyers on Wednesday urged a federal judge not to block COVID-19 vaccine mandates that have been imposed on federal employees, federal contractors, and military members, arguing that the court lacks the power to do so and that enjoining the orders would go against the public interest.
President Joe Biden in August issued executive orders requiring vaccination against the virus that causes COVID-19 for federal workers and contractors and Defense Secretary Lloyd Austin issued a similar order later that month for U.S. troops.
Two dozen plaintiffs, including members of each military branch, in October, sued the Biden administration, arguing all three orders are unconstitutional in part because of an apparent lack of religious accommodations.
They are seeking a preliminary injunction, which would block the mandates until the case is decided.
In a 41-page response filed Wednesday, lawyers for the administration say entering an injunction "would harm the public interest in slowing the spread of COVID-19 among millions of federal employees, contractors, service members, and the members of the public with whom they interact."
They cited recent court rulings in similar matters, including one that found the government has a "compelling interest" in "stemming the spread of COVID-19, a disease caused by the CCP (Chinese Communist Party) virus.
Further, blocking the Pentagon mandate would adversely affect America's national security, the filing asserted, as military leaders have found COVID-19 impacts military readiness.
Capt. Timothy Buchanan, a Coast Guard official, testified in a declaration that 39 different units in a single Coast Guard district have been crippled at least once due to COVID-19, with one vessel taken out of service for a total of 33 days.
"The court must 'give great deference' to the 'professional military judgment' of these leaders when it comes to what is needed to ensure military readiness," the lawyers argued, citing another court ruling.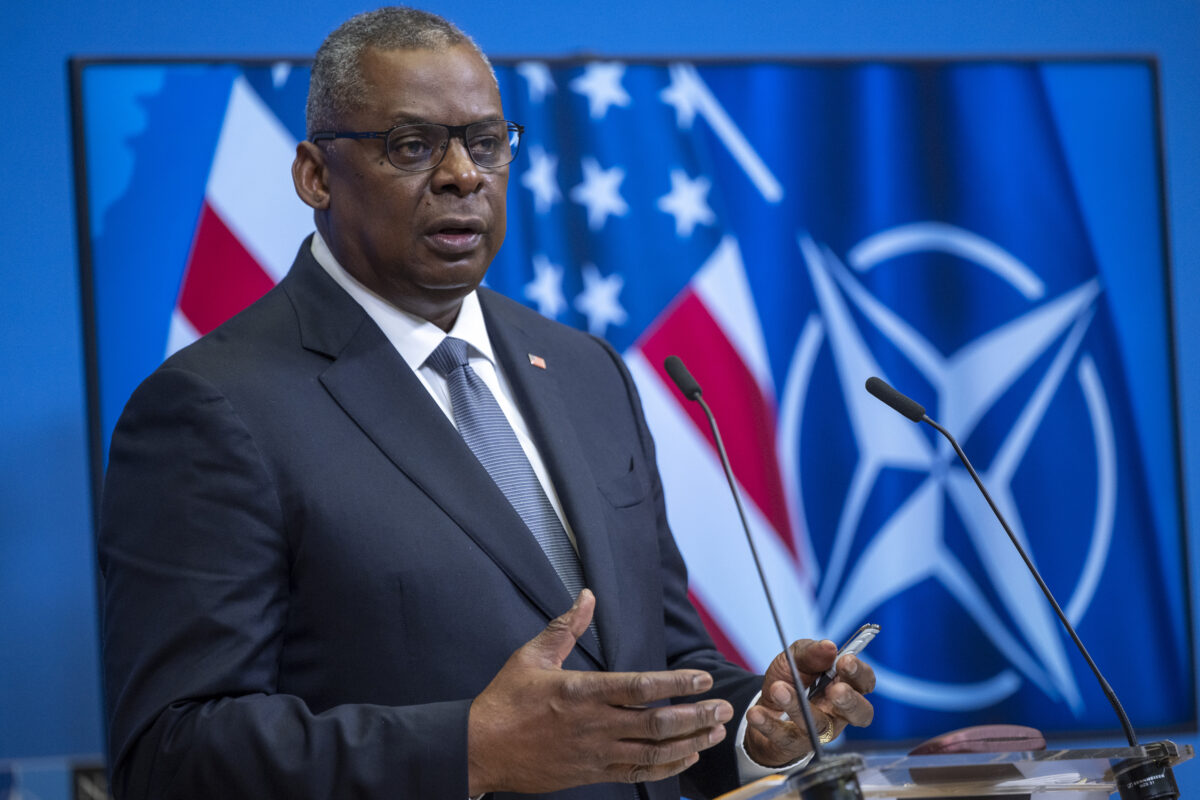 Plaintiffs said they filed for religious exemptions to the mandates but most had not seen their requests processed, and two were denied. The still pending requests "have been effectively denied" as plaintiffs were threatened with punishment including dishonorable discharge, the request for an injunction stated. Some plaintiffs said superiors told them that no religious exemptions would be granted.
The Air Force, the military branch that set the earliest mandate deadline, announced Wednesday that it had approved zero religious accommodations.
Defendants said in the new filing each of the mandates "explicitly allows for a religious accommodation" and that each branch is following processes to consider religious exemption requests. They also argued the claim about the superiors was unreliable because it came from anonymous persons citing unspecified others. Additionally, they said the court lacks jurisdiction over any claim the military incorrectly decided a religious exemption request.
Defendants were previously ordered to provide information about how they handle accommodation requests. That information is due by Nov. 12.
In their filing, plaintiffs said the fact that Comirnaty, the approved version of Pfizer's COVID-19, is not available in the United States undercuts the mandates. Austin's order, for instance, says that mandatory vaccination "will only use COVID-19 vaccines that receive full licensure from the Food and Drug Administration." Pfizer's shot is the only one that qualifies.
Plaintiffs said the lack of supply of the approved product means that federal law outlining emergency use authorization (EUA) still applies. That statute "mandates that all individuals to whom the EUA product may be administered be given the option to accept or refuse administration of the product," they wrote in their initial filing.
Defendants disagreed, asserting that because regulators ruled the approved and authorized versions of Pfizer's vaccine can be used interchangeably, the statute does not apply any longer. Even if it did, the statute only requires people be informed by providers that they have a choice to receive or not receive the vaccine, they said.
"As numerous courts have held, this informed-consent requirement does not prevent any entity (including the government) from imposing workplace discipline, up to and including termination, for those who choose not to receive an EUA vaccine," they said.