The Biden administration has purchased an additional 50 million Pfizer-BioNTech COVID-19 vaccine doses for children to be delivered by the end of April next year, the drugmakers said in a statement on Thursday.
"The U.S. will receive these additional doses to continue to support preparedness for pediatric vaccinations, including securing vaccines for children under 5 years of age, should they receive regulatory authorization," Pfizer-BioNTech said in a press release.
It comes after the Food and Drug Administration (FDA)'s Vaccines and Related Biological Products Advisory Committee voted on Tuesday to recommend its authorization for the vaccine in children aged 5 to 11. Seventeen members of the outside panel voted yes to recommend the authorization, and one abstained.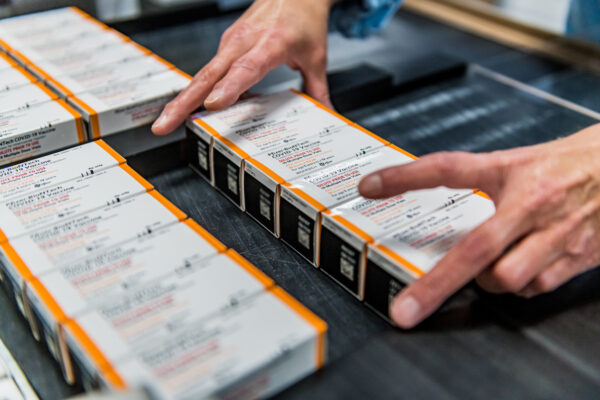 If the FDA agrees with the panel's recommendation the Centers for Disease Control and Prevention's (CDC) vaccine advisory panel would subsequently decide who can receive a shot. The companies said they expect to then begin shipping the vaccine immediately, in 10 microgram pediatric doses, as directed by the federal government.
The companies said the latest contract with the Biden administration brings the total number of Pfizer-BioNTech COVID-19 vaccine doses secured since the start of the pandemic to 600 million—spanning doses for adults and adolescents, and children.
Separately, the companies said the Biden administration has also purchased an additional 1 billion doses for donation to low- and lower-middle-income countries.
The companies said preliminary clinical trial data on the use of its vaccine in children—aged between 2 to 5 years, and 6 months to 2 years—is expected in the fourth quarter of 2021 or early first quarter of 2022.
If authorized and recommended by the CDC, children between 5 and 11 would be administered two doses of 10 micrograms, three weeks apart.