The White House is reversing some sanctions against Cuba and its communist regime.
Under the revised policy, the Biden administration will expand flights to the island nation and loosen travel restrictions for U.S. citizens. Greater access to U.S. internet services, applications, and e-commerce platforms are also part of the shift in policy.
In addition, Cuban immigrants living in the United States will have greater freedom on payments they're allowed to send to people on the island, the U.S. State Department said in a May 16 statement.

"We also will support Cuban families and entrepreneurs by enabling increased remittance flows to the Cuban people in ways that do not enrich human rights abusers," department spokesman Ned Price said in a statement.
"We will lift the family remittance cap of $1,000 per quarter and will support donative remittances to Cuban entrepreneurs, both with the goal of further empowering families to support each other and for entrepreneurs to expand their businesses."
On May 17, the administration stated that it would ease some of the sanctions imposed on Venezuela.
Limited changes in existing policies with the South American country will allow Chevron Corp. to negotiate its license with PDVSA, the Venezuelan state-owned oil company,
U.S. sanctions against the regime in Caracas began in 2005, when President George W. Bush determined that the administration of then-Venezuelan leader Hugo Chavez wasn't upholding its obligations to global anti-drug-trafficking agreements.
The Venezuela announcement follows the meeting of high-level delegation from Washington with current Venezuelan leader Nicolás Maduro on March 5 to discuss the potential easing of sanctions in exchange for access to oil.
U.S. senators and analysts have been quick to voice opposition to the announced policy changes for both nations, which have entrenched communist and socialist governments that have a long history of hostility toward the United States.
The Biden administration's new attitude toward Cuba is based on false assumptions about their government, analyst Dr. Orlando Gutierrez-Boronat told The Epoch Times. He asserts that's especially true when it comes to the surge of migrants fleeing Cuba.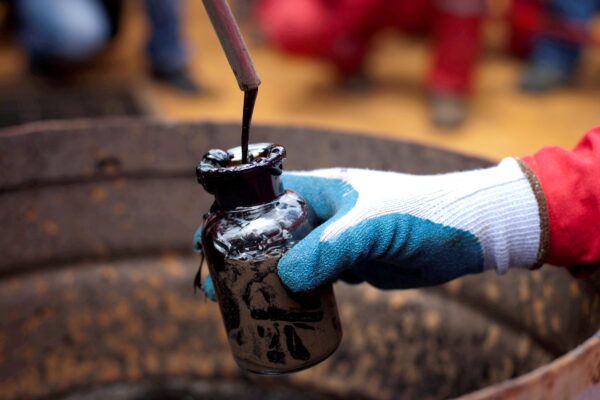 "The Biden administration has shown the communist dictatorship in Cuba that it can, once again, blackmail the United States by weaponizing immigration," Gutierrez-Boronat said.
He also says it's unlikely that Biden's more flexible policies will lead to an "independent economic space" in Cuba.
"These measures will only aid the Cuban military dictatorship in settling up parasitic crony capitalism that will enrich their webs of patronage in Cuban society and not help average Cubans."
U.S. Sen. Bob Menendez, a Democrat and the chairman of the Senate Foreign Relations Committee, also shared his concerns after the May 16 announcement of policy changes with Cuba's regime.
"Today's announcement risks sending the wrong message to the wrong people, at the wrong time, and for all the wrong reasons," he said.
Increasing U.S. travel to Cuba in the hopes it will "breed democracy" is akin to living in a state of denial, he added.
Menendez pointed to the decades of travel and tourism that Cuba has seen from other countries during the stewardship of the more than half-century-old communist regime, yet nothing has changed.
Cuba's government ultimately "laughed off" the idea of releasing any level of control over its long-suffering people, he said.
In addition, the State Department said it intends to reinstate the Cuban Family Reunification Parole Program to "further increase consular services and visa processing."
This will make it possible for more Cubans to join their families in the United States via regular migration channels, which is a stop-gap maneuver to stem the tidal wave of immigrants crossing the border illegally.
Sen. John Barrasso, the top Republican on the Senate Energy and Natural Resources Committee, is opposed to easing economic sanctions against Venezuela.
"Our experience buying Russian energy should have taught President Biden that buying energy from tyrants is a dangerous proposition," he said.
Venezuelan Vice President Delcy Rodriguez tweeted that media reports of U.S. oil companies negotiating the resumption of operations in Venezuela are accurate.
"Venezuela aspires that these decisions of the United States [will] pave the way for the absolute lifting of the illegal sanctions that affect all of our people," she said.
"Funding despots isn't in the national interest," Barrasso said. "Supporting American energy is."
Rep. Michael McCaul, the top Republican member of the House Foreign Affairs Committee, agrees. He said the shift in policy with Venezuela is "empowering the Maduro dictatorship and weakening our ability to bring home American hostages detained in Venezuela."
He added that economic pressure is one of the only ways to compel Maduro's regime to act in good faith. McCaul says waiving that pressure would have terrible consequences, in the form of incentivizing Venezuela's government to continue its illegality and also, essentially, finance its corrupt actions.
"The administration is pursuing this policy based on a failed negotiation process facilitated by Russia."