President Joe Biden's administration on Jan. 5 announced steps that officials said would improve border security and help slow illegal immigration while helping migrants obtain legal status in the United States.
The administration is expanding a parole program that was restricted to Venezuelans to would-be immigrants from three other countries. People from Cuba, Nicaragua, and Haiti are now eligible to apply for legal status for two years, provided they find a sponsor inside the United States and pass a background check.
Under U.S. immigration law, the secretary of homeland security may grant parole to individuals who would otherwise be illegal in the United States. The program, launched in October 2022, leveraged that power to thousands of Venezuelans. Up to 30,000 people per month from the four countries who are paroled can come to the United States for two years and be allowed to work. They're required to legally enter the United States and aren't permitted to go to Mexico or Panama without authorization while their application is weighed.
Mexico, which already agreed to accept Venezuelan nationals that illegally crossed the border, has said that it will accept up to 30,000 illegal immigrants per month from the countries, according to the White House.
The program has led to a drop in Venezuelans entering the United States illegally, down to less than 250 per day from about 1,100 per day on average, according to U.S. officials.
Partnering with Mexico is crucial because Venezuela, Cuba, Haiti, and Nicaragua have generally rejected bids to return illegal immigrants, officials said. Nationals from the four countries make up 40 percent of the recent border encounters, up significantly from the past.
Another prong of the new effort is enabling people interested in entering the United States to schedule an appointment at a port of entry to start a claim for asylum—legal protection due to issues such as fear of persecution.
Most asylum claims are ultimately rejected, but a major backlog in the courts leaves most illegal immigrants living in the country for years before their case is adjudicated. Some aren't deported even if their claims are rejected.
The administration is also sending more asylum officers and judges to the border to try to adjudicate the cases more quickly, with the goal of reducing the initial processing from months to days. The U.S. Department of Homeland Security (DHS) says it will hire more border agents and officers.
Taken together, the steps "improve border security, limit irregular migration and create additional safe and orderly processes for people fleeing humanitarian crisis to lawfully come to the United States," Homeland Security Secretary Alejandro Mayorkas told a press conference in Washington.
Biden, speaking at the White House, said people will keep coming to the United States.
"We can't stop people from making the journey, but we can require that they come here in an orderly way under U.S. law," he said.
The actions "will make things better but will not fix the border problem completely," Biden noted, blaming Congress for not approving a plan he floated to reform the immigration system.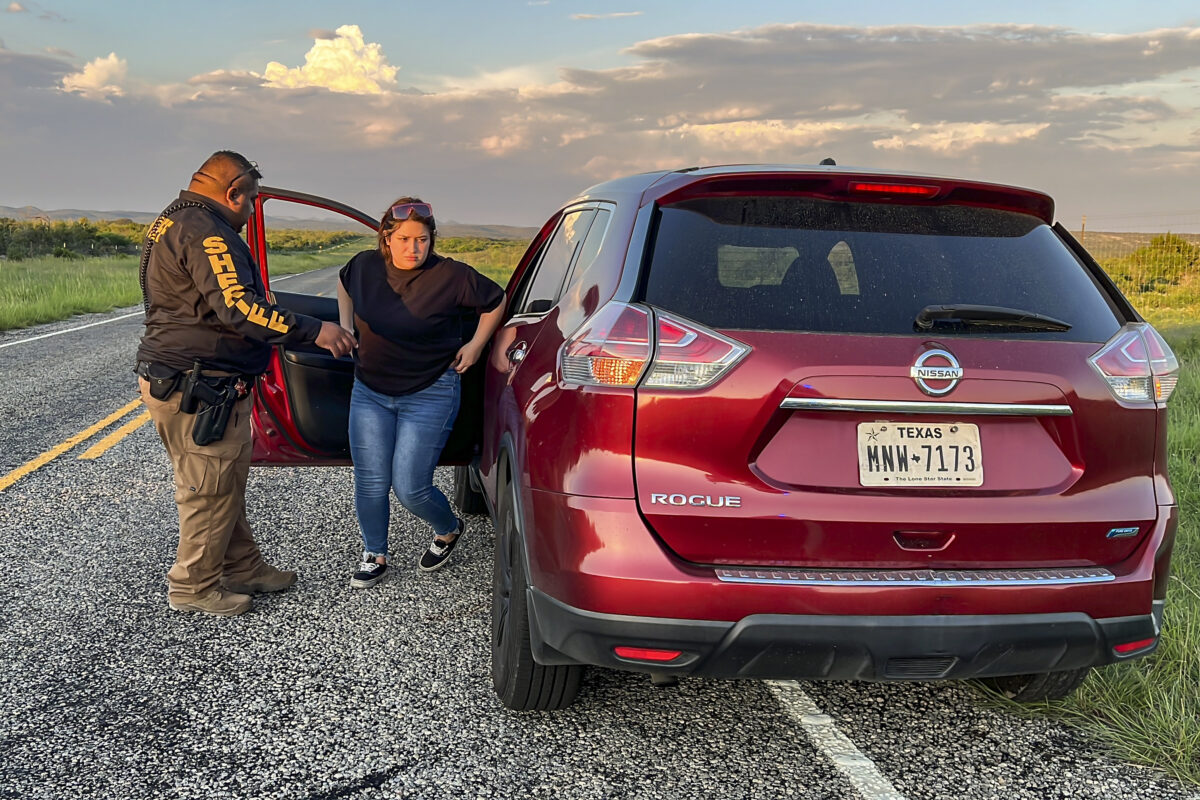 Reaction
The plan attracted criticism from some groups.
"President Biden is illegally and unilaterally attempting to re-write immigration law, abusing parole authority to essentially create new categories for entry. Only Congress has the power to do this," RJ Hauman, head of government relations and communications at the Federation for American Immigration Reform, said in a statement. "The statute authorizing parole explicitly states that parole may only be used on a 'case-by-case' and 'temporary' basis. How can the Biden administration claim with a straight face they'll be issuing parole on a case-by-case basis when they're creating industrial scale programs out of thin air?"
Others spoke positively of the effort, including Rep. Veronica Escobar (D-Texas), whose district Biden is poised to visit soon.
"I'm grateful to the White House for deploying historic resources and support for border communities and creating expanded legal pathways for asylum seekers," Escobar said in a statement.
The administration also plans to ramp up funding for border cities and cities that have seen a spike in illegal immigrants, such as New York.
"I know that migration is putting a real strain on the border and on border communities," Biden said. "It can't do anything but that. We're going to get those communities more support."
Record Levels
Since Biden took office in 2021 and scaled back or terminated key Trump-era policies, illegal immigration has exploded, reaching record levels. More than 2.3 million apprehensions were recorded at the U.S.–Mexico border in fiscal year 2022, which ended on Sept. 30, 2022.
Fiscal year 2023 arrests are already slated to set another new record, as apprehensions in both October 2022 and November 2022 were the highest in history, according to data from the DHS. Preliminary data obtained from a source by The Epoch Times show that apprehensions in December 2022 were also the highest ever.
Officials used Title 42 for roughly 1.1 million expulsions in fiscal year 2022. Title 8, or U.S. immigration law, was used for approximately 1.35 million expulsions over the same period of time.
Officials said the new moves were designed to alleviate the strain of illegal immigration now and after Title 42 is no longer in place.
Title 42, a public health order imposed by the U.S. Centers for Disease Control and Prevention (CDC) because of concern that people entering the United States were carrying COVID-19, has been utilized for quick expulsions of some illegal immigrants, but the administration is preparing for its withdrawal.
The CDC alleged in the spring of 2022 that the order was "no longer necessary" due to "highly effective vaccines and therapeutics," but a judge blocked the administration from lifting it. More recently, a different judge said the order had to be terminated because the CDC didn't consider alternatives to combat COVID-19. That judge's ruling was paused to give the administration time to prepare. The Supreme Court, just after Dec. 25, 2022, granted an emergency request from 19 states to keep Title 42 in place for the time being.
Charlotte Cuthbertson contributed to this report.