The average child is exposed to 4 hours of background TV per day. Negative content can have a negative impact while educational themed shows can have a positive impact, according to EducationNews.org.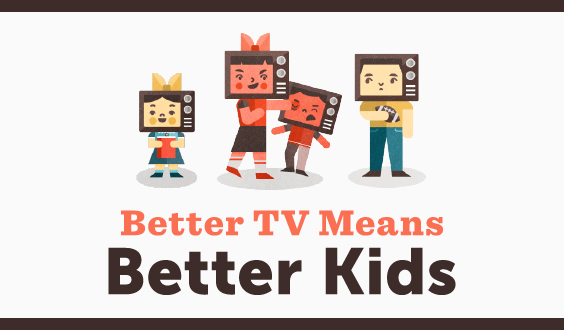 "Better habits aren't just about turning the TV off—they're about changing the channel," states an info graphic created by EducationNews.org.
The report stated that kids ages 6-11 watch about 4 hours per day. The average preschooler watches about 4.5 hours per day. Yet even when they are not watching, the average child is exposed to 4 hours of background TV per day, according to Education News.
On average, kids see 20,000 TV commercials per year. Two-thirds of those commercials are about unhealthy.
According to the Education News report, 8 percent of those kids are less likely to eat fruit everyday, 18 percent are more likely to eat candy, and 16 percent are likely to eat fast food.
By the time they are 18-years-old, the average American child has seen 16,000 murders on TV, which adds up to watching over 2 televised deaths per day.
The effect, according to the report, is that an extra hour of weeknight TV equals a 30 percent increase for likelihood of criminal conviction by 26-years-old.
But the right kind of TV shows can make a difference. Mister Rogers, Dora the Explorer, and Sesame Street are positive shows, according to Education News.
Kids who watch educational shows are less aggressive than kids who watch other shows, and they tend to be better prepared for school.
When they get older, they are more likely to have higher grade point averages, read more books, and place more value on achievement, according to Education News.
Overall, boys were found to remain less aggressive when they reached high school and girls were found to participate more in extracurricular activities.