Democratic presidential contender Beto O'Rourke emphasized that he supports abortion up until birth at a campaign stop on Aug. 26.
The former Texas representative, 46, was asked by a man at a South Carolina event: "I saw in March …. you were at a town hall meeting just like this in Cleveland. And someone asked you specifically, specifically about third-trimester abortions, and you said that's a decision left up to the mother."
"So, my question is this: I was born Sept. 8, 1989, and I want to know if you think on Sept. 7, 1989, my life had no value."
O'Rourke responded, saying: "Of course I don't think that. And, of course, I'm glad that you're here. But you referenced my answer in Ohio, and it remains the same. This is a decision that neither you, nor I, nor the United States government should be making. That's a decision for the woman to make."
O'Rourke said that a woman's "right to choose" shouldn't be attacked, prompting the man to follow up, "What about my right to life?"
O'Rourke turned to Roe v. Wade and said that there are laws in Texas "that make it harder for providers to offer the full spectrum of reproductive care," leading to closures of clinics and making the state "one of the epicenters of this maternal mortality crisis."
"I don't question the decisions that a woman makes. Only a woman knows what she knows, and I want to trust her with that. So, I appreciate the question. Thank you," he later added.
Beto tells pro-life man "of course I don't think that [your life had no value]," before arguing the man's mother had a right to abort him the day before he was born for no other reason than she wanted to

Twisted and extreme

H/T @joelpollak pic.twitter.com/unHLryY5m1

— Elizabeth Harrington (@LizRNC) August 27, 2019
A clip of the question-and-answer was shared by GOP national spokesperson Elizabeth Harrington, who called O'Rourke's position "twisted and extreme."
O'Rourke has faced similar questions before. A woman approached him in March in Cleveland and noted that there are medical alternatives to late-term abortions, characterized as the 28th week of pregnancy or later, and that unborn babies at that time can typically survive outside the womb.
The woman also said that a number of experts believe such late abortions are not medically necessary.
"Are you for third-trimester abortions?" she asked O'Rourke. "Are you going to protect the lives of third-trimester babies? … Are you for or against third-trimester abortions?"
O'Rourke suggested that women should be able to get abortions as late as they want, saying, "My answer to you is, that should be a decision the woman makes. I trust her."
That same month, O'Rourke declined to endorse a law that would compel doctors to treat babies who survive attempted abortions.
"I want to ask you about a recent bill that just went to the Senate about two weeks ago. And the bill was that if an abortion was performed on a viable fetus and the fetus survived the abortion, the doctor would then be compelled to give that living baby the same care as any other pregnancy," a student asked the Texan. "Would you support this bill that does not in any way limit abortion [and] simply seeks to keep babies alive that have been born alive?"
"The way I would approach your question and this issue generally is to trust women to make their own decisions about their own bodies," O'Rourke said, prompting cheers from the audience.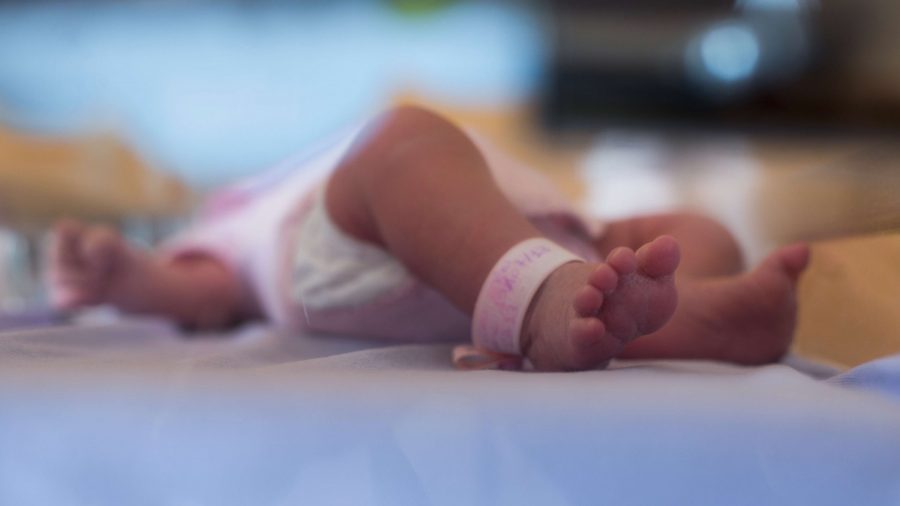 Other Democratic candidates have indicated support for late-term abortions, or abortions in the third-trimester, including South Bend, Indiana, Mayor Pete Buttigieg, Rep. Tulsi Gabbard (D-Hawaii), and Sen. Elizabeth Warren (D-Mass.), despite widespread disapproval by Americans.
A February poll conducted by YouGov and the pro-life group Americans United for Life found that 80 percent of respondents were opposed to abortion the day before the child is born and 79 percent opposed abortion in the third trimester at all.
A poll conducted later in the month by Marist University and the Knights of Columbus also found similar results—80 percent of respondents said they would like abortion limited to, at most, the first three months of pregnancy. And 71 percent of respondents said they oppose abortions after 20 weeks.
In a Gallup poll in 2018, 60 percent of respondents said abortions should be legal in the first three months, but 72 percent said abortions should be illegal in the second trimester, and 87 percent said that abortions should be illegal in the final trimester.