Sen. Bernie Sanders (I-Vt.) said he's planning to scale back the amount of travel and number of events as he campaigns for the Democratic presidential nomination in the wake of suffering a heart attack.
"We were doing, in some cases, five or six meetings a day, three or four rallies and town meetings, and meeting with groups of people, I don't think I'm going to do that," Sanders told reporters on Oct. 8 after visiting his cardiologist.
"But I certainly intend to be actively campaigning. I think we're going to change the nature of the campaign a bit, make sure I have the strength for what I have to do."
Sanders said by changing the nature of the campaign he meant "probably not doing four rallies a day." The senator has said he'll be at the Oct. 15 Democratic presidential debate in Ohio.
Asked whether voters should be concerned about his heart attack, Sanders suggested they should not be.
"Everything that happens every day weighs on how people feel about you," he said. "My own view is, and I think it's the voter's view, you look at the totality of who a candidate is, you look at what that candidates stand for, the history of that candidate."
Sanders said that he's "overwhelmed not only by the greed of the corporate elite but by the corruption that is out there" and "extremely motivated in this fight."
He acknowledged being "dumb" for campaigning so hard even as he displayed worrying symptoms.
"In the last month or two, just was more fatigued than I usually have been. And I should have listened to those symptoms," he said.
Sanders staffers have also given no indication that Sanders would exit the race.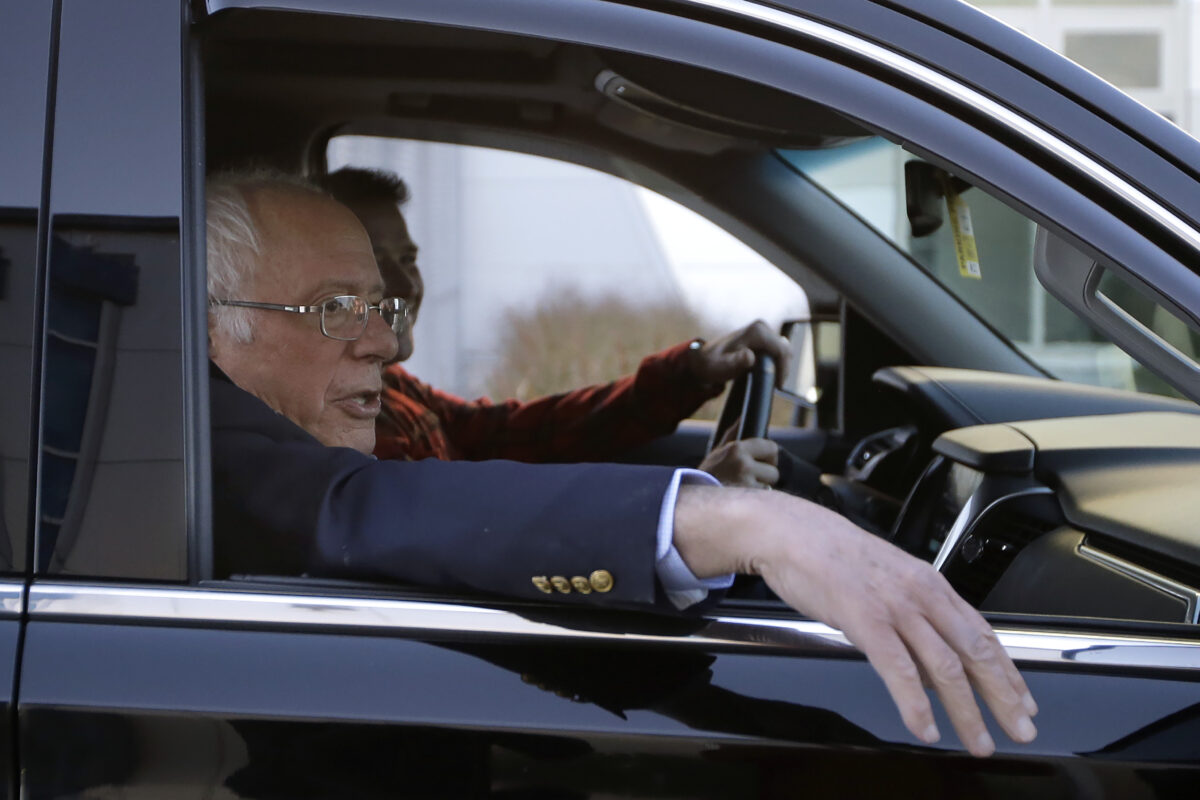 "We're going to look at everything—the whole campaign in its totality—and make adjustments where necessary," national campaign co-chair Nina Turner told The Washington Post.
"But make no mistake: Sen. Bernie Sanders is as committed—more so, even more now than he always has been, if that's even possible."
Doctors quoted by some media outlets have said Sanders can stay in the campaign but a number of Democratic voters have suggested Sanders—at 78, the oldest candidate in the race—should drop out.
No presidential candidates have told Sanders he should exit the race as of yet but a state chair for Sen. Kamala Harris (D-Calif.) called Sanders "egotistical" for pressing on with the campaign.
"Don't be so egotistical, so self-centered, that you want to put the American people and your family into that position where day by day they don't know whether you are going to have another heart attack," Rep. Bobby Rush (D-Ill.), the chair, told the Chicago Sun-Times on Tuesday.
"You don't want to do that. The demands, the rigors of campaigning, the rigors of that office is too great, too important."
Asked if he was saying Sanders should quit the race, Rush added: "I am not saying that he should drop out. No, I would not say that. I am just saying that it is pretty arrogant, self-centered and, to me, unsound … for the American people to elect him president."