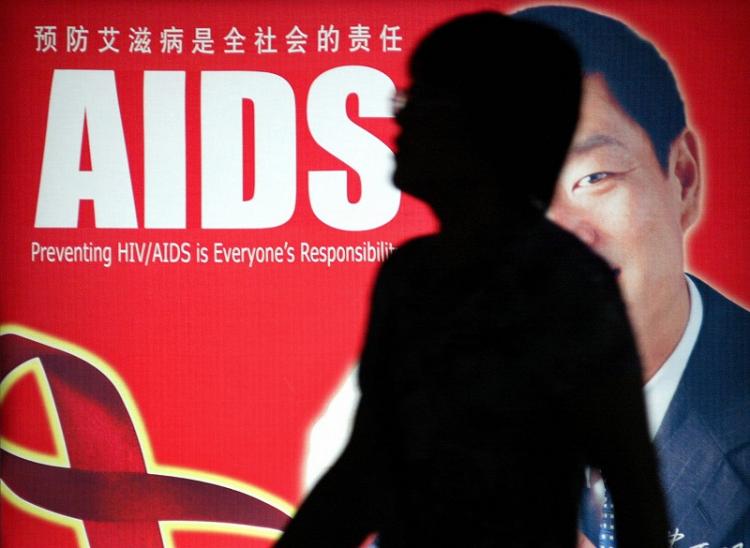 BELGIUM—Tom Van de Weghe, a Belgian VRT resident correspondent in China and his photography team were threatened, beaten, and robbed by local authorities on November 27, when doing a report about AIDS in Henan Province, China.
Because December 1 is World AIDS Day, Weghe and his team went to Shangqiu City, Henan Province to make a report on China's AIDS issues. Unofficial estimates show there are about one million AIDS patients who were infected from blood transfusions when selling their blood to make a living.
The news team planned to visit a local NGO, which cares for local orphans and provides medical care to AIDS patients. However, the local authorities and police had received a written notice to prohibit NGO staff from contacting the news team before they arrived. A president of one orphanage was under house arrest. But some NGO staff agreed to cooperate with the team.
Local Authorities Summon Gang of Thugs; Reporters Robbed
Weghe described the event, "Soon, we were followed by two armored vehicles from the local authorities. They maintained a certain distance from us for the whole day. After interviewing an AIDS patient, we were preparing to go to another village. An armored vehicle then parked next to us. They asked us to stop there. Twenty minutes later, about 10 husky guys appeared. They looked like a mob. So the photo team immediately ran to the car.
"These people surrounded our car and attempted to force us to hand over the interview tapes. We opened the camera and gave them the tape. They opened the trunk and took away 10 blank tapes. We kept telling them that our work was legal in China, but they did not listen to our explanation. They completely ignored our argument and threatened, 'In Henan, we are the law. If you stay in Henan, we'll smash every bone of all you guys.'"
The photo team immediately left for the airport. Later, they were again pulled over by those same husky guys- again asking for more tapes. They were body searched. The entire car was searched and equipment was damaged. The members of the photo team were beaten. Their cell phones, cash, and batteries were robbed. The cameraman could not help but give them the tape in his own pocket.
Protests Lodged with Chinese Embassy
VRT news editor-in-chief, Pieter Knapen, sent a letter to the Chinese Embassy in Belgium, making a formal protest. He asked for compensation for the losses and asked them to apologize to the reporter, photo team, and VRT TV station. He asked them to absolutely ensure that VRT reporters could restart their work safely and without any interference according to the principles of all international agreements and freedom of the press.
Karel De Gucht, Belgian Minister of Foreign Affairs, urgently notified the Chinese ambassador to Belgium. Gucht indicated that freedom of the press is an important support to human rights. Governments should ensure that freedom of the press is respected and determine to take action against any violence or threats against freedom of the press.
Read original article in Chinese