Beijing's response to U.S. requests in the course of a long campaign to stem the flow of fentanyl from labs in China to the cities and towns of America, where overdose deaths from opioids and other drugs now exceed 100,000 per year, has proven inadequate as the drug supply chain adapts to find new outlets.
Thwarting the illegal fentanyl trade calls for new approaches that continue to push for China's cooperation while strongly emphasizing self-regulation and best practices in the global pharmaceutical industry.
That's according to a panel of experts on China and the illegal drug trade who presented their views in a Brookings Institution virtual event on March 28. The panelists were Vanda Felbab-Brown, author of a recent report on China's role in the fentanyl trade; Rupert Stone, an Istanbul-based journalist; and Ryan Hass, a Brookings senior fellow and former foreign service officer in the Obama administration with a focus on China and Taiwan.
"China remains the principal supplier of precursor chemicals for the production of fentanyl not just in the United States, but across all of North America. This includes Canada, which now is dealing with as devastating an opioid crisis as the United States, and we are also seeing the spread of fentanyl in various parts of Mexico," Felbab-Brown said.
Felbab-Brown described how ambitious efforts to engage diplomatically on the fentanyl crisis failed to achieve the hoped-for results. Up until 2019, she recounted, Chinese suppliers made direct shipments of fentanyl to the United States. As a result of years-long diplomatic efforts in which Hass himself played a role, the Chinese regime in 2019 agreed to put a system of controls in place over fentanyl production and distribution and to allow only scheduled shipments of the drug.
Unfortunately, this did little to stem the flow of fentanyl to American cities and towns. Felbab-Brown cited the CDC's figure indicating that America just marked a milestone with more than 100,000 overdose deaths in the twelve months ending in April 2021. The reasons for this disappointing result have partly to do with the variety of synthetic opioids, and with the versatility of chemists who work in the trade.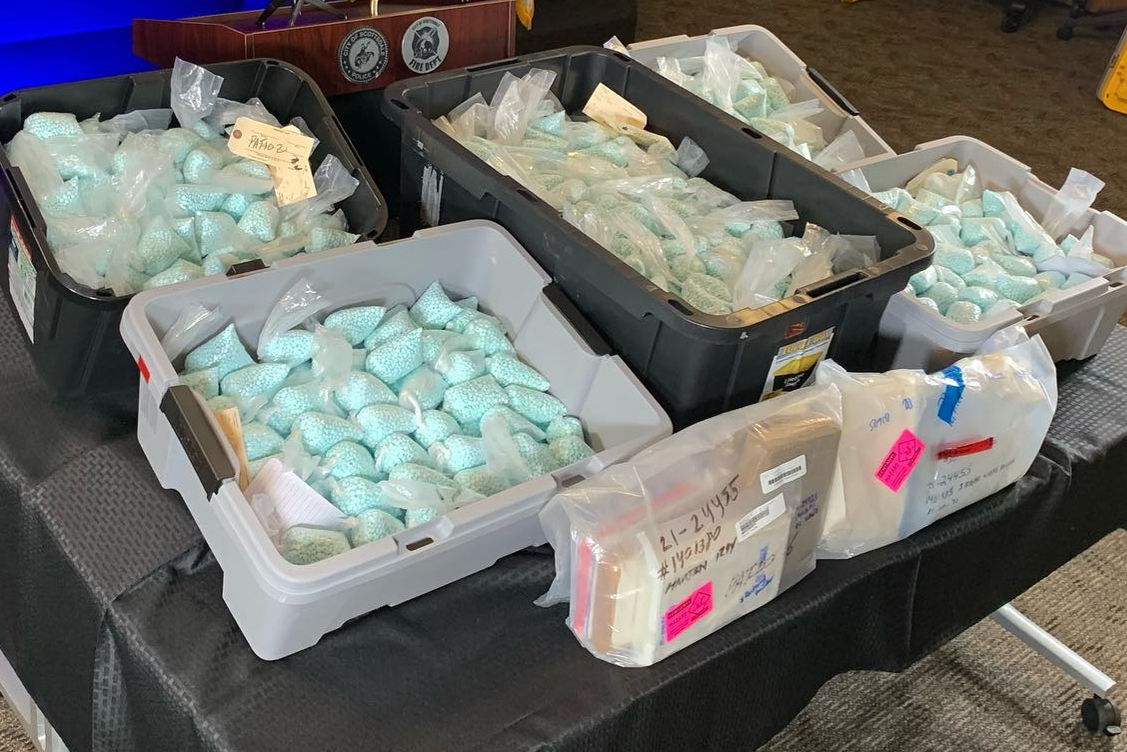 "One of the reasons why control is difficult is because chemists find it very easy to simply alter a certain molecular structure while preserving the core effect of the synthetic opioids, and thus avoid law enforcement actions and controls," Felbab-Brown said.
Moreover, the imposition of scheduling induced suppliers in China to change tack and turn out precursor and pre-precursor chemicals for the production of fentanyl. Rather than ship finished fentanyl directly to the United States, suppliers ship the precursors and pre-precursors to Mexico, at which point cartels complete the process of turning out the finished drug and mixing it with methamphetamines, heroin, prescription drugs, and other substances, Felbab-Brown said. The finished cocktails then get sent on the last leg of the journey, ending up on the streets of U.S. cities and towns.
Felbab-Brown described a Chinese regime that initially appeared willing to work with American law enforcement to stem the fentanyl trade, and the high hopes this inspired. But expectations that broader cooperation on the drug front would usher in an era of more cordial bilateral relations generally foundered on hard realities during the Trump administration.
"The relationship progressively deteriorated, and intensive changes remain for the Biden administration" and its successors, Felbab-Brown said, adding that without an improvement in the relationship, Beijing will continue to withhold cooperation on the opioid front.
"We have to be honest that supply-side measures alone will not resolve the immense challenges," she continued.
The problem here is not so much the Chinese regime's lack of resolve to get in the way of drug suppliers and disrupt their operations. On the contrary, Beijing has shown a willingness to move "robustly" against criminal organizations that act against the interests of the Chinese Communist Party, Felbab-Brown said.
But she also noted that some Chinese triads curry favor with the regime by playing the role of enforcers in diaspora communities. Some of the criminal groups also run legitimate businesses side by side with illegal ones, complicating efforts to prosecute them. Moreover, suppliers of fentanyl come in many different sizes and shapes, from criminal gangs to mid-sized chemical firms that knowingly serve the needs of Mexican cartels, Felbab-Brown said.
"Thus very rarely does China act against the critical suppliers of fentanyl and methamphetamines," she said.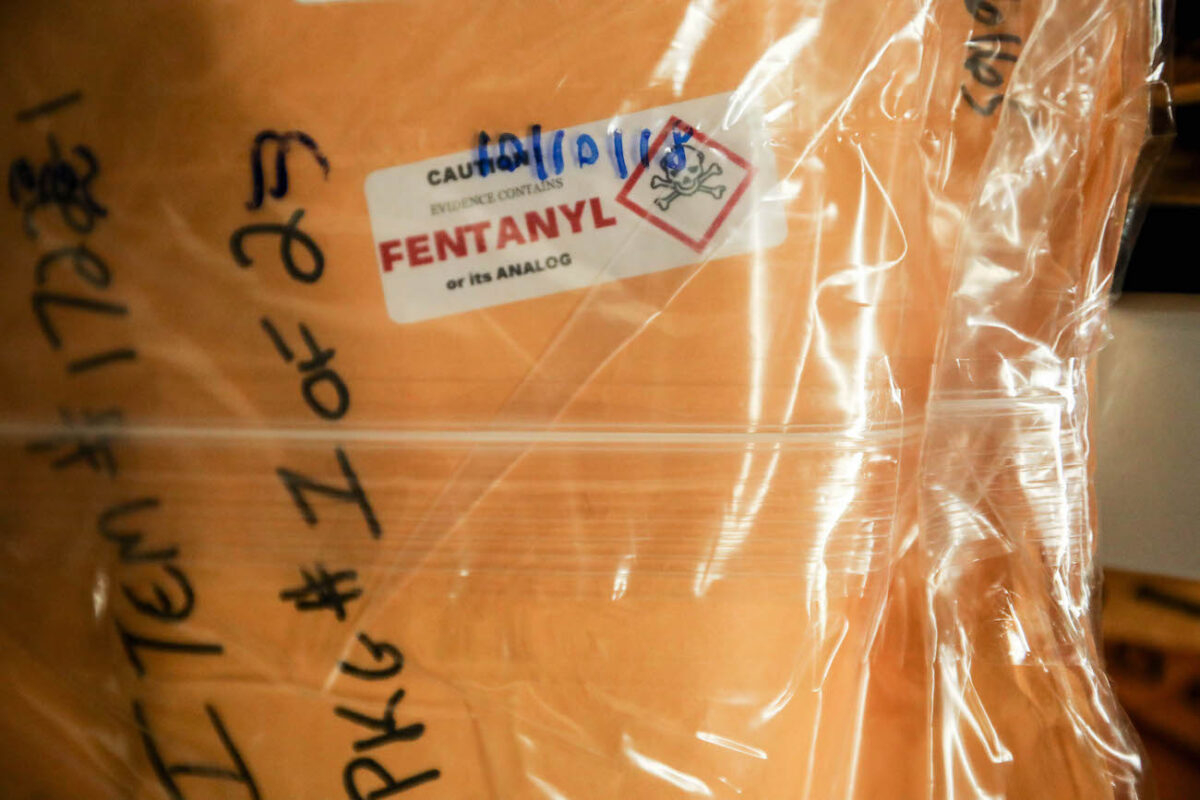 The COVID Effect
Additional factors have rendered the existing approach to combating the fentanyl trade even less effective. China has grown even more disinclined to work with the United States during the pandemic, Hass said. Chinese officials may have wondered why they should go to lengths to help a rival resolve its problems when it is so singularly unable to do so on its own.
"The pandemic hardened a view [within China] that the United States was decadent, incapable of controlling problems at its borders, and signaled a breakdown of social cohesion. It just fed this narrative of American decline, and Americans' diminished capacity," he said.
The Chinese regime is trying to expand its influence abroad, not cooperate with foreign powers, Hass said.
Stone concurred that the fentanyl trade has been "booming" during the pandemic. Fentanyl is so small and potent that suppliers can easily fit it into packages and letters, and they are particularly adept at getting around the supply-chain disruptions wrought by the pandemic. Online sellers are also skilled at taking advantage of an environment where contactless transactions and deliveries are the order of the day.
"If supply is disrupted, they can concoct new formulae, new drugs. With drugs that are made in labs, you can play around with the chemistry, you can use new chemicals," Stone said.
The anxiety and "social devastation" caused by the pandemic have also amplified some people's dependence on narcotics, he noted.
Deterrents
To thwart the opioid trade, governments will need to take decisive action against some of the methods and tools that illegal sellers put to use, the panelists argued.
Felbab-Brown noted that some Mexican sellers freely advertise their products online, and tend to include a lot of hype about their bundling of precursors for fentanyl and methamphetamines. They even run ads in Spanish touting their knowledge of how to slip their products through customs.
"These kinds of websites should simply not be operating, and the Mexican government should be making every effort to pull down those websites, and more importantly, arrest those individuals," Felbab-Brown said.
Some traffickers might listen to warnings from the Chinese regime about the consequences of engaging in the illegal drug trade, she said, because of the power that the regime wields. In contrast to Mexico, people in China are less likely to dismiss such warnings.
Felbab-Brown also called for closer monitoring of the supply coming from China.
"Here, it might be worthwhile to continue thinking about how to encourage self-regulation in the pharmaceutical industry in general," she said.
"This is something that people are thinking about in the international narcotics domain. Here is yet another reason to encourage, as globally as possible, the adoption of best practices, all the way from training through supply."